The commission
For 'Solo for Computer and Tape', vintage reel-to-reel tape machines play recorded loops of Hess' own performances, which are then processed in real time by Tassie using a range of musical technology and electronics. The piece evokes memories of concerts held in the same rooms of the Gallery during the Second World War only now without performers or an audience.
Find out more and watch the performance below.
This is a YouTube video player. Below the video are the title, view time and description. Below that is a carousel of video thumbnails. Clicking a thumbnail will load and play that video.
Sharing and making music in difficult times
Myra Hess' wartime concerts particularly resonated with music lovers in 2020 because of the sense of community they engendered; a togetherness that lockdown, for all its disruption, fleetingly kindled. Following the closure of UK music venues, both then and now, the desire to share and make music has remained strong, while new technologies today have allowed us to experience it both individually and collectively even as we remain apart from each other. 'Solo for Computer and Tape' reminds us of the importance of music in our lives at times of uncertainty.
About Benjamin Tassie
Benjamin Tassie is a composer of electronic and acoustic music. Often writing for Renaissance instruments and analogue synthesisers, Benjamin is interested in how ancient instruments and music can be used to transcend traditions of genre and concert performance. In 2017, Benjamin arranged music by Björk, Radiohead and others for the Baroque orchestra, the Orchestra of the Age of Enlightenment. He is Artistic Director of Classical Remix, a collective of composers, performers, writers and artists who reimagine and reinterpret historical music.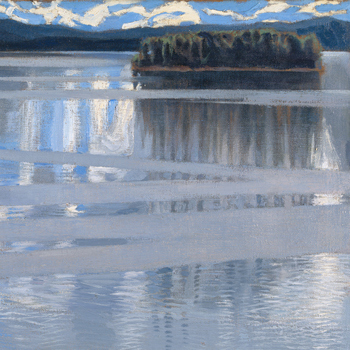 Gallen-Kallela's 'Lake Keitele'
Take a moment to soak in the serenity of this tranquil Finnish lake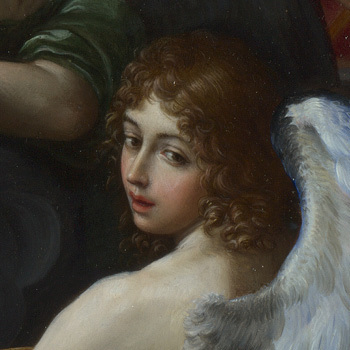 Close up
Letizia Treves takes a closer look at some of our smaller paintings on copper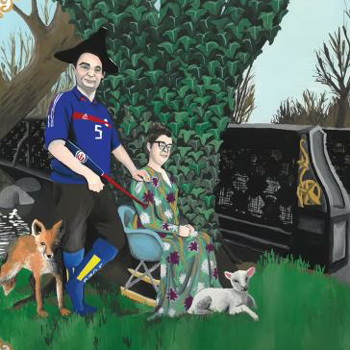 Gainsborough's 'Mr and Mrs Andrews'
From Jeremy Vine to a parish priest, find out why Gainsborough's painting has intrigued people for centuries