In March 2020 the Gallery closed to the public for the first time since opening in 1824.
Even during the Second World War, as bombs fell on London, and the Gallery was emptied of its paintings, it did not close.  
Thanks to the pianist Dame Myra Hess, during the war years, music replaced paintings as the Gallery's main attraction.
She was inspired to organise daily, free concerts in the Gallery for culture-starved Londoners. The concerts grew and became very popular - crowds queued round into Charing Cross Road to get a place inside.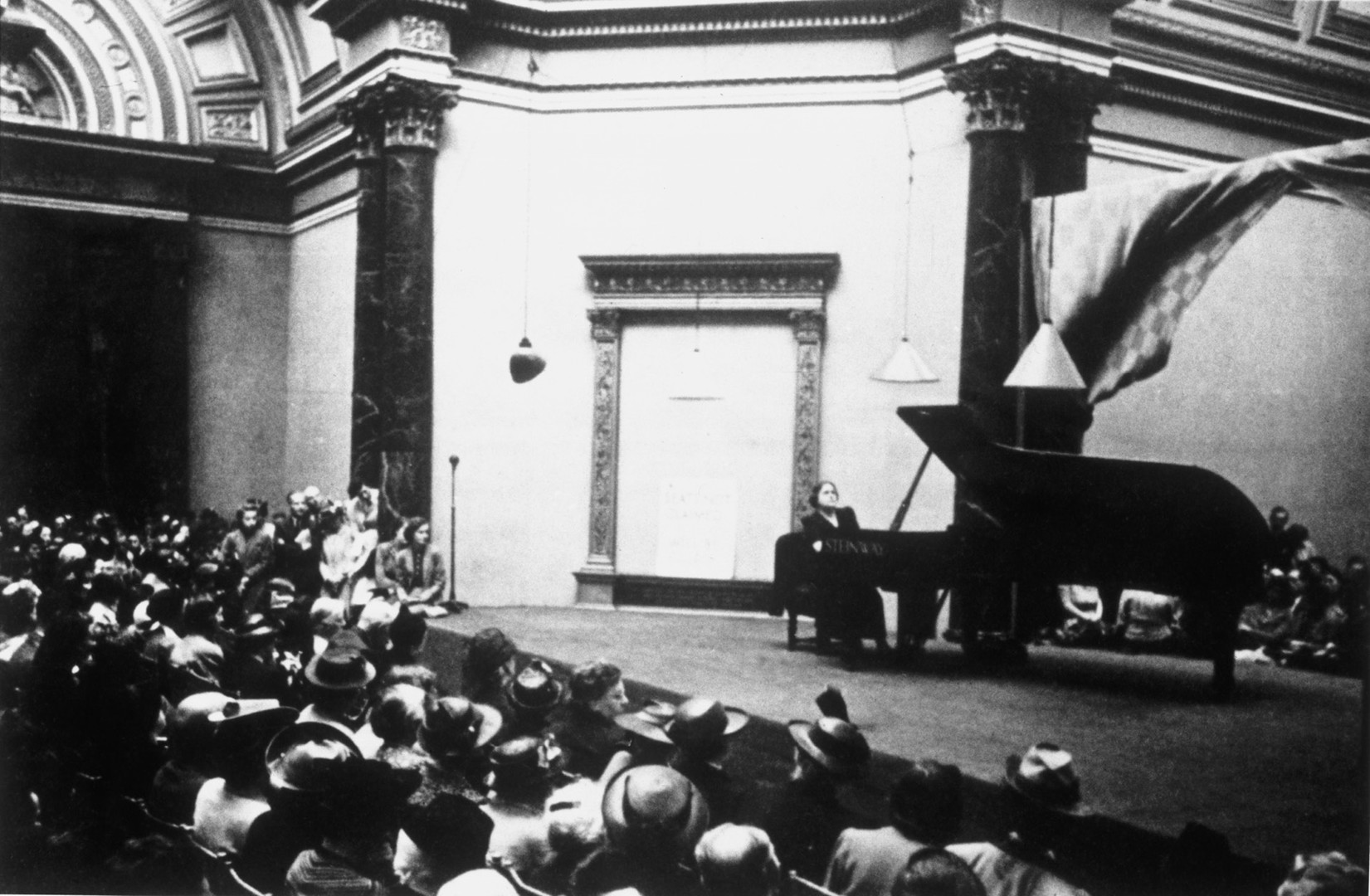 In July this year, in the spirit of Dame Myra Hess, the London Philharmonic Orchestra played inside the Gallery to bring music and art to an audience again living through a time of crisis.  
However, this time, with large gatherings ruled out because of COVID-19, our audience was not in the Gallery but watching and listening online from their homes. 
Here's how we made it happen
This is a YouTube video player. Below the video are the title, view time and description. Below that is a carousel of video thumbnails. Clicking a thumbnail will load and play that video.
Enjoy the performances
Filmed and recorded in the empty Gallery with no audience, paintings and music came together across four pieces of music. 
You can watch and listen to the performances, below. We will be releasing a new performance every week throughout October.
Hear the music, see the paintings