Lucas Cranach the Elder
NG1925
Portrait of Johannes Feige
Oil on lime panel, 40.7 x 26.3 cm (overall size including additions 42.3 x 28.5 cm), painted surface approximately 39.3 x 25.2 cm
Signature and date, provenance, exhibitions and loans
Signature and date
Signed top left with Cranach's serpent insignia facing left with elevated wings; the date is only partly composed of original paint (see below and fig. 1).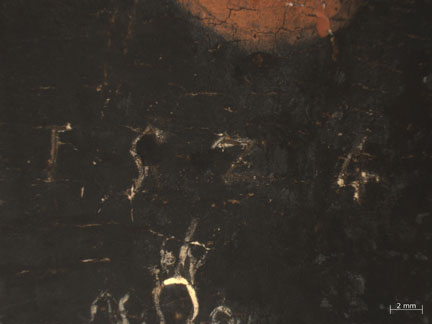 Provenance
According to previous gallery catalogues the picture was in an anonymous sale of 1902 at Christie's, London, but the sale has not been identified.1  It entered the collection of John Postle Heseltine (1843–1929), an etcher of landscapes and collector, who was a Trustee of the National Gallery from 1893; he presented it to the Gallery in 1903.2
Exhibitions and loans
Long-term loan to Graves Art Gallery, Sheffield, 12 September 1966–13 February 1974; 25 March–21 August 1975 and 28 July 1978–29 September 1993; Basel 1974 (610); Vienna and Munich 2010–11 (62).
Copies and versions
A portrait of Johannes Feige attributed to Johann Heinrich Tischbein (1751–1828), Museum für Kunst und Kulturgeschichte, Marburg, University of Marburg (inv. no. 4100) (fig. 4) appears to be based on NG1925 (see below).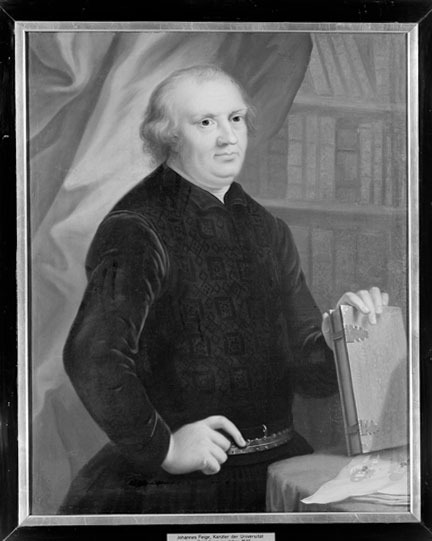 Further sections
Signature and date, provenance, exhibitions, and loans
1. According to Levey 1959, p. 20, the sale was mentioned in Gallery catalogues up to 1929, but he failed to identify it (in fact, it appears only in the 1915 catalogue); it does not appear identifiably in any sales catalogues of the period preserved in the National Gallery. Earlier catalogues gave the provenance of the picture as Dr Luther 1778, information which appears to derive from the inscription on the reverse of the picture; see further above, False Identifications.

2. Heseltine's interests as a collector included both medieval and modern art, and he had a particular interest in El Greco: see Penny 2008, p. 474; also Campbell 2013.