Public records
The records of the National Gallery are public records and relate to all areas of the Gallery's activities, including the:
Management of pictures in the collection: acquisition, exhibition, picture conservation, scholarship and research
Development of the building
Development of curatorial, conservation and specialist professions
Policies on public access, education of children, students and adults
Relations with other galleries and museums in Britain and worldwide
Key members of staff, including Charles Lock Eastlake, William Boxall and Kenneth Clark
Relationship with the contemporary art community
State sponsorship of art
Wartime evacuation of the pictures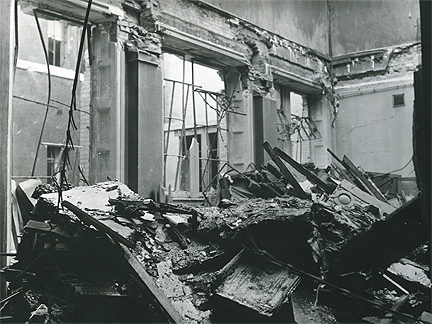 Further material relating to the administration of the National Gallery can be found in Government records, for example in the archives of the Ministry of Works. For more information, visit the website of the National Archives www.nationalarchives.gov.uk [external link].

The National Gallery Archive also includes records relating to the foundation and early administration of Tate and its collection. For further information on the Tate Archive go to: www.tate.org.uk/research/archive [external link].
Next: Private Papers