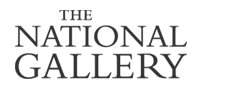 Charles Eastlake notebooks
c1830-1864
Title
Charles Eastlake notebooks
Date
c1830-1864
Archive reference number
NG22
Description
The papers consist of Eastlake's travel notebooks, 1852-1864, in addition to a group of 24 letters from Eastlake to a range of correspondents, 1841-1864:
NG22/1-36 Eastlake notebooks:
Comprise notes made by Eastlake during his annual trips to the continent between 1852 and 1865. Notes for 1852 and 1854 were made by Eastlake travelling in a private capacity, and notes thereafter were made during official trips as Director of the National Gallery.
When Eastlake was appointed as Director of the National Gallery in 1855, one of his duties, as recommended by the Report of the 1853 Select Committee, was to travel throughout Europe to acquire works for the Gallery's Collection. He toured the continent every year between his appointment in 1855 and death in 1864. The tours generally lasted 3 months, from August to September, and the majority of his travel was in Italy.
Eastlake also made formal reports to the Trustees drawing on information in his travel dairies, and corresponded from abroad with the Keeper, Ralph Wornum.
The notes mostly relate to pictures viewed by Eastlake at dealers' premises, and in public and private collections. They usually give a brief description of the subject of the picture and its condition, and in some cases Eastlake's opinion on its attribution. Eastlake made more lengthy notes for some pictures, analysing the artist's technique. There are also occasional sketches in addition to transcriptions of inscriptions and artists' monograms. Some notebooks also contain general notes about the regions visited, and the influence of their landscape on native artists.
NG22/37-60 Miscellaneous correspondence:
Comprises letters to a number of correspondents, discussing art related matters.
Record type
Series
Administrative history
Charles Lock Eastlake was born in Plymouth in 1793. In March 1809 he was admitted to the schools of the Royal Academy. In April 1810 he received the Society of Arts Silver Medal for a drawing and received his first commission from the banker Jeremiah Harman.
In 1815 he studied for a brief period in Paris, and on his return to England he sketched the defeated Napoleon being brought into Plymouth on the Bellerophon. Profits from the sale of the resulting portraits enabled Eastlake to travel to Italy.
Eastlake lived in Rome from 1816-1820, and travelled through Italy and Greece to paint landscapes and picturesque images of peasants and bandits, which proved popular in England. In 1828 Eastlake was elected as an associate of the Royal Academy, and as a full member in 1829.
In Rome, Eastlake also met a wide range of important figures: including Turner, Lawrence, Uwins and Etty, and by the time of his return to England in 1830, he had developed an extensive knowledge of European art collections.
Between 1830 and 1840 Eastlake continued his successful career as a professional artist, however his reputation as an authority on art was also growing and in 1833 and 1836 he refused an offer to be the first professor of fine arts at London University. His suggestion for the Government to establish schools of design was adopted in 1836, and he was appointed to their council after rejecting the request to become their director. In 1841 Eastlake was appointed Secretary to the Fine Arts Commission which was to determine the decoration of the new Houses of Parliament. This office brought Eastlake into close contact with Prince Albert and raised his profile as an authority on art. In 1851 he was appointed as one of the Commissioners for the Great Exhibition.
In 1849 Eastlake married Elizabeth Rigby, who was known for her published articles 'Letters from the Baltic'.
In 1842 Eastlake was appointed Librarian to the Royal Academy, and in 1859 elected as President.
In 1843 he was appointed as Keeper at the National Gallery, but resigned in 1847 due to the difficulty of the position. He served as Trustee from 1850-1855. In 1855 Eastlake was appointed as the first Director of the National Gallery, following administrative reforms recommended in the 1853 Report of the Select Committee.
As Director he travelled throughout Italy and other parts of Europe to inspect works in private and public collections and to purchase works for the National Gallery. Between 1855 and 1857 the art historian Otto Mündler was employed by the Gallery as Travelling Agent. However, Parliament withdrew the grant for Mündler's salary in 1857 and the burden of continental inspections fell solely on Eastlake's shoulders.
During his period of office, Eastlake purchased 139 pictures for the Gallery.
Eastlake died during his continental trip of 1865, in Pisa on December 24. He was buried at Florence, but at the desire of the Royal Academy his body was returned to England and buried at Kensal Green cemetery.
Custodial history
The travel diaries were lent to the National Gallery by his widow, Lady Eastlake. Eastlake's successor as Director, William Boxall, described the travel notebooks as 'a series of most valuable and interesting journals embodying the description of almost every picture of importance in Italy, and not only in Italy but in every other country to which his researches extended - thus forming a complete work of reference' [Letter from Boxall to Trustees, 1 Nov 1866, NG5/165/1]. Boxall stated that Lady Eastlake had given her permission for the journals to be collated and copies made for the National Gallery. The original notebooks were eventually purchased for £10 by the Gallery in 1937 from Patrick Prance, a great-nephew of Eastlake, although at least one notebook was missing from those sold by Prance and has not yet been traced. (see NG16/290.70, 74 and NG21/2/4).
The letters were purchased by the National Gallery from a sale at Sotheby's on 14 December 1976 [Lot 405]. The exact provenance of these letters is unknown. They appear to have been removed from a scrapbook, so may have been gathered by an autograph letter collector.
Related material
At the National Gallery: NG1 Board Minutes, for Eastlake's reports from the continent NG5 Letters from Eastlake to his patron, Jeremiah Harman, 1821-1825 NG5 Extensive correspondence from Eastlake as Director, including his correspondence and reports from abroad. NG44 Otto Mundler travel diaries A transcription of the 'Strasburg Manuscript: A Medieval Painter's Handbook' made for Eastlake c1847 (the original was destroyed in a fire in 1870) may be found in the National Gallery Scientific Department. A microfilm copy is also available in the Archive. Eastlake information file for descriptions and photocopies of letters from Eastlake to his patron, Jeremiah Harman, 1819-1829 [originals held at Plymouth Museum and Art Gallery] Related material held elsewhere: A further notebook is held as part of the Kenneth Clark papers at the Tate Gallery Archive [ref TGA 8812.2.4.2] however upon inspection this appears to contain notes on pictures already in the National Gallery's collection only, and may therefore have been compiled as the basis of a later published catalogue on the collection Note and sketch book compiled in Rome in 1810 is held in the Royal Institute of British Architects Library. Correspondence from Eastlake to his patron Jeremiah Harman, 1819-1829, is held by the Plymouth Museum and Art Gallery. Correspondence, 1825-1861, including as Secretary of the Fine Arts Commission, is held by the National Art Library, Victoria & Albert Museum. Correspondence to Joseph Bonomi is held by Cambridge University Library Correspondence with John Callcott Horsley is held by the Bodleian Library, Oxford University Correspondence with Thomas Lawrence is held by the Royal Academy. Correspondence with Layard, Gladstone and Peel is held by the British Library. Correspondence to Joseph Severn, 1845-1847, is held by John Rylands Library, Manchester University
Your list will only be saved temporarily. Inactivity of more than an hour could result in the loss of your list. If you would like to keep a record of your list, we suggest you email it to yourself.
Your list of records will be sent to us if you request an appointment, and a summary will be included in your appointment email notification.