This research theme builds upon the long-standing National Gallery tradition of multidisciplinary object-based research, which combines expertise found across the Curatorial, Scientific and Conservation departments.

The National Gallery aims to contextualise the technical study of pictures within a larger art historical discourse, investigating notions of authorship, collaboration, copying, design, inspiration and the re-use, or reinterpretation, of art objects over time.

The research work that is part of The Meaning of Making is fundamental to long-term projects in the Gallery, such as the National Gallery Technical Bulletin and the cataloguing programme. The theme also incorporates research that aims to improve the analytical or imaging methods used for technical examination.

It includes interdisciplinary research on pictures associated with major restorations, such as the technical examination of four of Vermeer's music-themed paintings, or the recent research on Botticelli and Filippino Lippi's Adoration of the Kings, published in volume 41 of the Technical Bulletin, and which featured in our behind-the-scenes film series. 

Several of the Gallery's collaborative projects with external partners fall under this theme. The CHARISMA project is an EU-funded consortium of 21 institutions across Europe working in science applied to cultural heritage. An AHRC/EPSRC funded project with Nottingham Trent University is building new optical coherence tomography instruments for non-invasive examination. The Gallery is also collaborating in the Wallace Collection Reynolds Research Project.
Discover the techniques and materials behind four of Vermeer's music-themed paintings.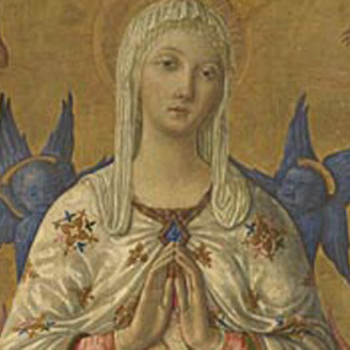 Catalogue entry reconstructing Matteo di Giovanni's Asciano altarpiece, sharing the latest research.