The gender gap in art history 
In a collection of over 2,300 paintings spanning the 13th to early 20th century, why are there so few, 21 to be precise, by women?
We explore the representation of women in the collection; the artists, the patrons, and the women who inspired our paintings. We examine the social and cultural environment to understand what it took to succeed as a female artist in times when opportunities for women were so few. 
Despite the obstacles they faced; no formal art training for women, exclusion from male life drawing classes, harassment, and prejudice to name but a few, they succeeded because of their determination and talent. Many were among the most famous and sought-after artists of their day.
Telling the stories of artists and the representation of women in art history more widely reveals the significance of their contribution. We want to recognise their achievements and celebrate them as role models now and for the future.
Rebellious rule-breakers
Rare though women artists in the collection may be, women artists are an important part of the story of art we tell in the Gallery. Rebellious rule-breakers and unexpected trailblazers they defied convention, unafraid to step beyond the boundaries society imposed on them.
We focus on four artists spanning the 16th to the 19th century: Artemisia Gentileschi, Rachel Ruysch, Elisabeth Vigée Le Brun, and Rosa Bonheur; we learn about their extraordinary talent and the impact their life and work had on the art establishment.
Powerful patrons 
We find women represented in the Gallery not only by women artists but also, and in greater numbers, by women who were involved in the production of many of the paintings in the collection. Female patrons commissioned art; women also inspired and collected art.
Their representation in the Gallery is everywhere from an early 14th-century Florentine altarpiece commissioned for the use of the nuns of a Benedictine convent, a Renaissance image celebrating the triumph of a woman over a man in love, to a symbolic gift to the Gallery by a remarkable 19th-century radical Rosalind Howard, Countess of Carlisle.
Women in art
We're now much more aware of the gender gap in art history than even in recent decades. Women's contribution to the creative arts has been great, despite their rarity as artists, women have played a role in many aspects of art as patrons commissioning art, as collectors of art, and as muses influencing art for centuries.
By telling their stories more widely and celebrating their achievements we can continue this positive change in the years to come.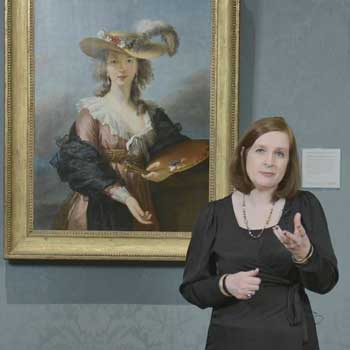 In celebration of International Women's Day, Fiona Alderton chooses some highlights in our collection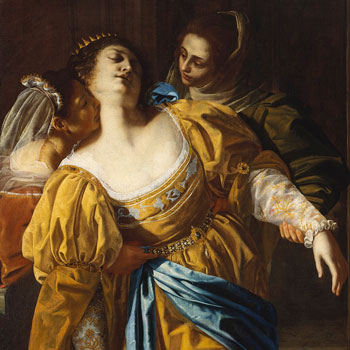 Artemisia was famed for painting women of strength, passion and vulnerability: meet Susannah, Judith, Cleopatra, Lucretia and Esther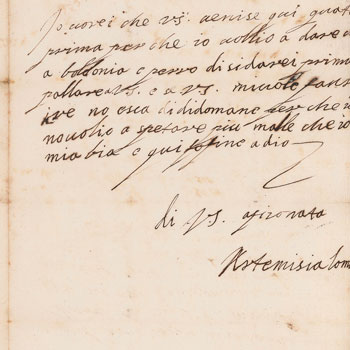 Self-assured and determined, passionate and sometimes vulnerable, Artemisia's voice is brought to life through her words and personal letters