This is a YouTube video player. Below the video are the title, view time and description. Below that is a carousel of video thumbnails. Clicking a thumbnail will load and play that video.
1 video
At 15 Elisabeth Vigée Le Brun was painting the aristocracy, in her 20s she was the favoured painter of Marie Antoinette, and by her 30s she was fleeing the French Revolution. Learn more about this 18th century portrait painter with Associate Curator,...
By royal appointment
Born in Paris in 1755, Elisabeth Louise Vigée Le Brun's journey to fame and success was rapid. Having received some training from her portraitist father, who died when she was 12, she was encouraged to continue her artistic studies – although, being a woman, she did not have access to formal training – and by the age of 15 she had already developed a modest clientele for her portraits.
By the age of 19, her works had gained so much attention that her painting materials were seized because she'd been operating as a professional artist without guild or academy membership. She swiftly joined the Académie de St Luc, at a time when very few women were admitted, and by the age of 20, she was established at court.
Her fame skyrocketed in the late 18th century, when she was patronised by Queen Marie-Antoinette; whom she painted some 30 portraits of. It was royal intervention that led to her admittance to the Académie Royale in 1783, having been previously rejected.
Life in exile
Her marriage to the art dealer, Jean Baptiste Le Brun, in 1776 proved less successful – largely due to her husband's gambling. In 1789, she left her husband and country. Fearing the progress of the Revolution and a slanderous press campaign against her due to her association with the Queen, she fled to Italy with her young daughter, Julie.  
Despite living in exile, working and travelling across Europe, and raising her daughter single-handedly, Le Brun was able to maintain a successful career. Her portraits, distinct for their emotional tenor, continued to be commissioned by European nobility and royalty.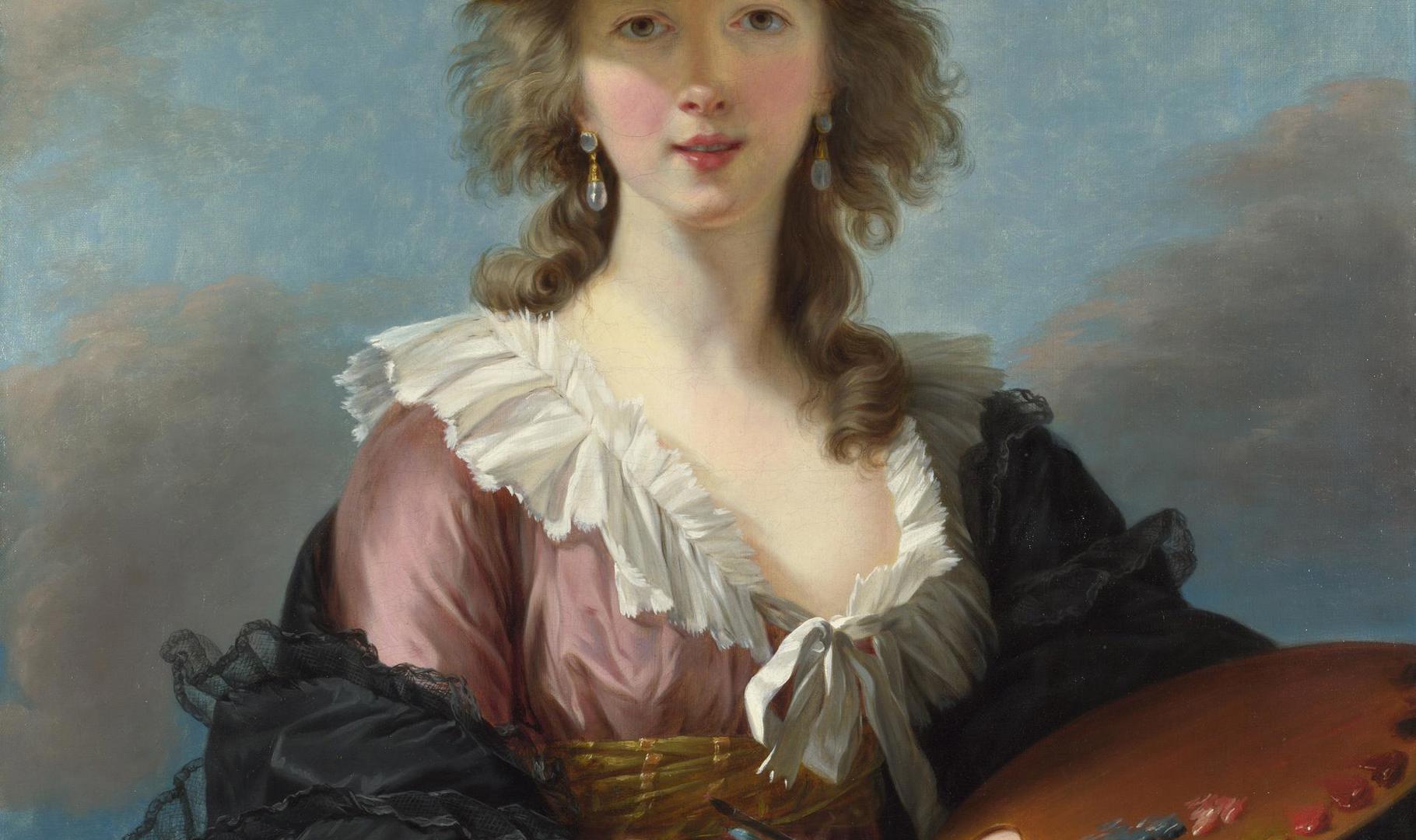 Self Portrait in a Straw Hat
Finely dressed, gazing confidently, and holding her artist's materials, Le Brun presents herself, on one hand, as a beautiful young woman, and on the other hand, as a professional artist. Her pose mimics a famous painting by Peter Paul Rubens, Portrait of Susannah Lunden, also known as 'Le Chapeau de Paille' (The Straw Hat). In spite of its name, Rubens's portrait does not actually depict a straw hat – so, in her response, Le Brun playfully corrects the Old Master's 'mistake' by depicting herself in one.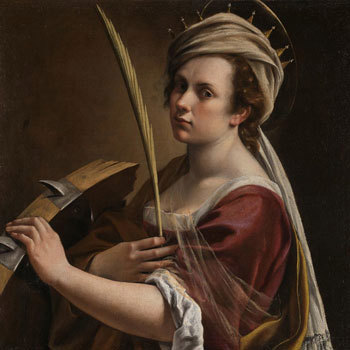 Artemisia Gentileschi's turbulent life story often overshadows her art, but she was the most celebrated female artist of the 17th century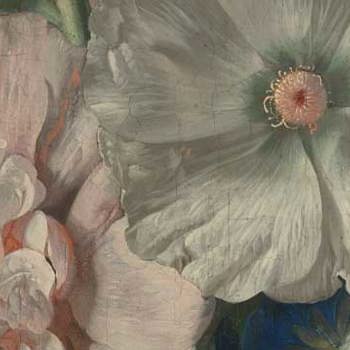 Although largely forgotten in art history, Rachel Ruysch managed to carve a long and extremely successful career as a still life painter, whilst raising 10 children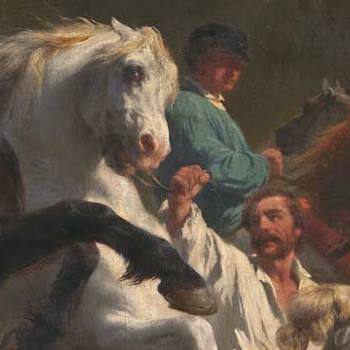 She dressed and, critics claimed, painted like a man, but Rosa Bonheur is one of the most important female artists of all time, who reached international levels of fame