The 2022 National Gallery Artist in Residence
Ali Cherri
Born in Beirut in 1976 and currently lives and works in Paris and Beirut.
Cherri's work is inspired by artefacts and the natural world. His sculptures, drawings and installations explore the temporal shifts between ancient worlds and contemporary societies. Using archaeological artefacts as a starting point, he investigates the boundaries of ideologies that underpin the foundations of nations and the myth of national progression. His work explores the links between archaeology, historical narrative and heritage, considering the processes of excavation and relocation of cultural objects into museums.  
The 2021 Artist in Residence is a collaboration with the Contemporary Art Society, generously supported by Anna Yang and Joseph Schull, and partners with the Herbert Art Gallery and Museum, Coventry for this year's programme to receive an acquisition of an artwork made during the residency. Selected by a jury, Cherri was invited to respond to the National Gallery and the Herbert Art Gallery & Museum to display new work in their spaces. 
The panel consisted of Aaron Cezar, Director, Delfina Foundation, London; Alfredo Cramerotti, Director, MOSTYN, Llandudno; Lubaina Himid, Artist and Professor of Contemporary Art, University of Central Lancaster; Caroline Douglas, Director, Contemporary Art Society; Catherine Goodman, Artist Trustee at the National Gallery and Director of The Prince's Drawing School, London; Martin Roberts, Senior Curator, Herbert Art Gallery & Museum, Coventry and Daniel F. Herrmann, Curator of Modern and Contemporary Projects, National Gallery, London. 
Cherri's recent exhibitions include 'Phantom Limb' at Jameel Arts Center Dubai, 'An Opera For Animals' at Parasite, Hong Kong (2019) 'But a Storm is Blowing from Paradise' at Galleria d'Arte Moderna, Milan and Guggenheim, New York (2017), and 'Somniculus' at Jeu de Paume, Paris and CAPC Musée d'Art Contemporain, Bordeaux (2017). His work has been exhibited in several international exhibitions, among them 'Manifesta 13', Marseille (2020); 'Lyon Biennial' (Sept. 2017); 'Aichi Triennial', Japan (2016); Guggenheim New York (2016); Sharjah Art Space (2016), and Gwangju Museum of Art, South Korea (2014). Cherri is a recipient of the Harvard University's Robert E. Fulton Fellowship (2016) and the Rockefeller Foundation Award (2017) and was shortlisted for the The Abraaj Group Art Prize (2018.) His films have been shown in International Film Festivals including New Directors/New Films MoMA NY; Cinéma du Réel, Centre Pompidou, Paris; CPH:DOX (winner of NewVision Award 2015), Copenhagen; Dubai International Film Festival, Dubai (winner Best Director, 2013); Toronto International Film Festival & San Francisco International Film Festival. 
The National Gallery Artist in Residence is a collaboration with the Contemporary Art Society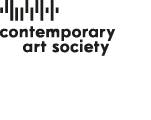 The National Gallery Modern and Contemporary Programme is supported by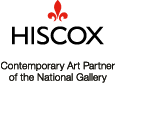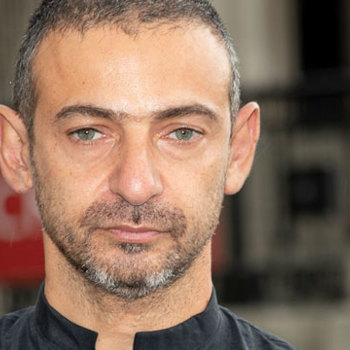 We spoke to Ali before his show to find out how and where he was finding inspiration for his project
Ali Cherri on Henri Rousseau's 'Surprised!'
Ali Cherri, our 2021 Artist in Residence, takes a contemporary look at nature with Rousseau's 'Surprised!'