Ali Cherri might not be familiar to everyone in the Gallery, but he has already made an impression on those of us he's met.
Emanating excitement at the opportunity, and a certain amount of relief now he's at last starting the journey towards his goal, we spoke to him in our Research Centre, surrounded by old newspaper clippings to the strains of West End musicals being rehearsed in Trafalgar Square.
Just as London reopens, so Cherri begins to make his mark as our 2021 Artist in Residence. He's the second artist to join us in this latest phase of the programme; taking what has been a continuous feature of the Gallery's involvement with contemporary artists since 1980 into the future.
Fluent in three languages: Arabic, English and French, Beirut-born Cherri, brings a fresh perspective to bear on an art collection with its feet in the Western European tradition; his creativity shaped by experiences of the Lebanese civil war and living in a dynamic, often unsettled, part of the world.
He describes his selection as an exciting prospect and was encouraged by the jury's decision.
'My work so far has been focused on historical objects, and the economy around archaeological artefacts. I've been collaborating with archaeological museums and history museums, so this will be the first time I work with an art institution that houses European paintings. I'm more familiar with questions of collecting and exhibiting in the Levant region or Arab-speaking countries and looking at the fate of these objects in European colonial institutions. Extending this thought process to a European collection and context will be an exciting challenge. I am very happy that the jury could see how my work could extend to a British institution collecting paintings in the Western tradition.'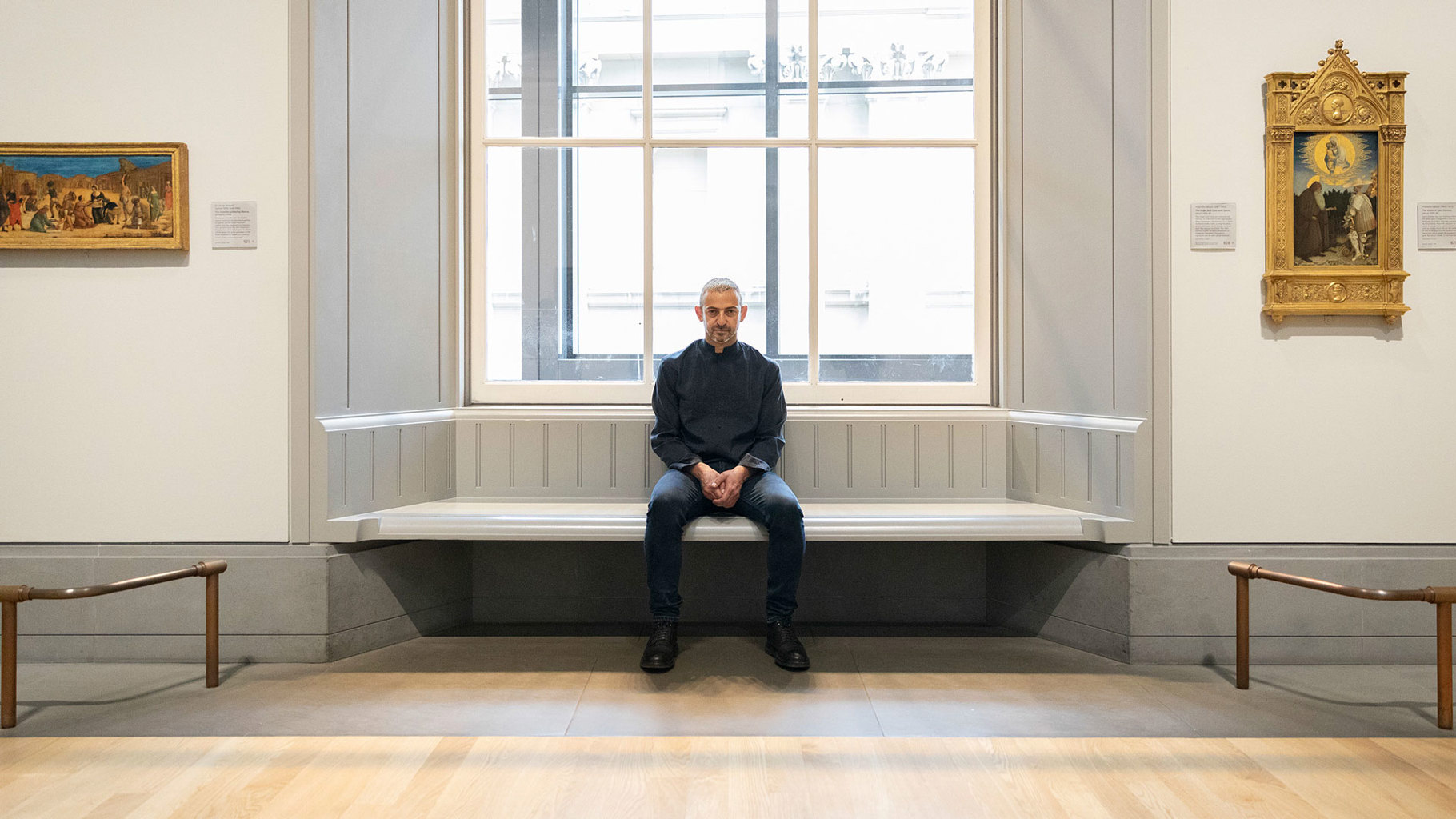 Finding inspiration in the world of Botticelli, Titian and Turner
It's early days but there's a clue in those newspaper cuttings scattered on the desk in front of him; images of the famous 1914 attack on Velazquez's Rokeby Venus. 
'I've been looking at the construction of national narratives around historical objects. I work a lot with archaeologists or anthropologists as I'm interested in processes of production and transmission of these ideas. My interests are really cross-centuries, cross-schools, and more geared to institutional policies that is supported by research and reading that I am doing.' 
'I work with different media; with moving images, video, films, video installations, but I also make assemblages and sculptural pieces. I usually like to start my project with a time-based work and from there extend it into a three-dimensional 'space'.
First impressions
Unsurprisingly, like other artists in residence before him, Cherri was anxious at the outset not to feel overwhelmed by the opportunity and the prospect of having to respond in some way to the Gallery and the collection.
'It's mesmerizing to be around such a constellation of masterpieces, and of course it can get overwhelming. But the scale of the National Gallery and the way the collection is deployed makes it a pleasant experience. It's a real opportunity to work in an institution with such expertise.
'In the first weeks of the residency, I was accompanied by curators from different departments, walking through the galleries and getting acquainted with the collection.  Now I think I'm moving to the second stage with more focussed research. That's why I'm here in the Research Centre today looking at specific archives and documents. Examining the records and histories of different paintings is very inspiring. So I think I can say that my project is moving forward much faster than I thought.'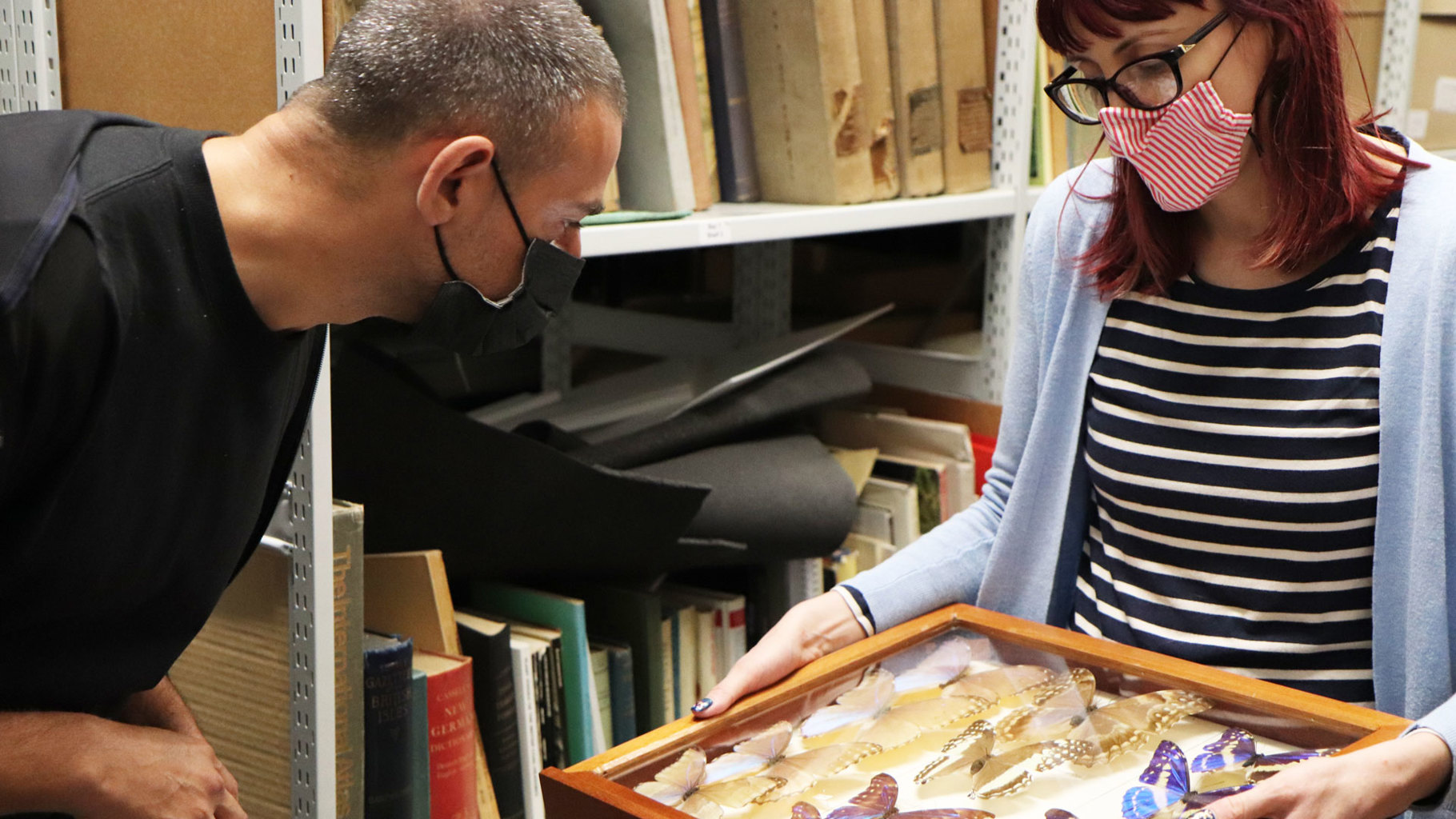 A connection with Coventry
For this residency, a new work by Cherri will enter Coventry's Herbert Art Gallery and Museum whose collections present not only the visual arts but also archaeological artefacts and sections dedicated to natural history and the area's social and industrial history. So far, he's been on a couple of exploratory trips to get to know the range of items the Herbert holds.
'During the first trip we had a look at the museum's collection; it's a very eclectic collection. It covers a wide range of media and topics so it's very different from the National Gallery. The idea is that the work that's going to be presented here will extend and probably be adapted to the Herbert's context. We have already stared a very interesting dialogue with the institution around Coventry and its history and the post-war reconstruction.'
'During my conversation with Martin Roberts, Senior Curator at the museum, we discussed the issue of how memories of a traumatic experience are reconstructed, how to tell a story after a war or a catastrophe, what traces are left after the violence. These are questions that I have been addressing in my work, and that come from my personal experience of living through the civil war in Lebanon. Writing a national post-war history can be a very divisive subject.'
The COVID factor
'It was hard in the beginning but with the easing of the restrictions and rules it's easier now to circulate and plan ahead. So hopefully, fingers crossed, there's no mutant surprise by the winter. I think the pandemic did affect my practice in a way. During the first lock down I started drawing, mainly watercolour, which is something I didn't do before. I think it's the result of being confined to a desk space, and wanting to engage in a more delicate process.'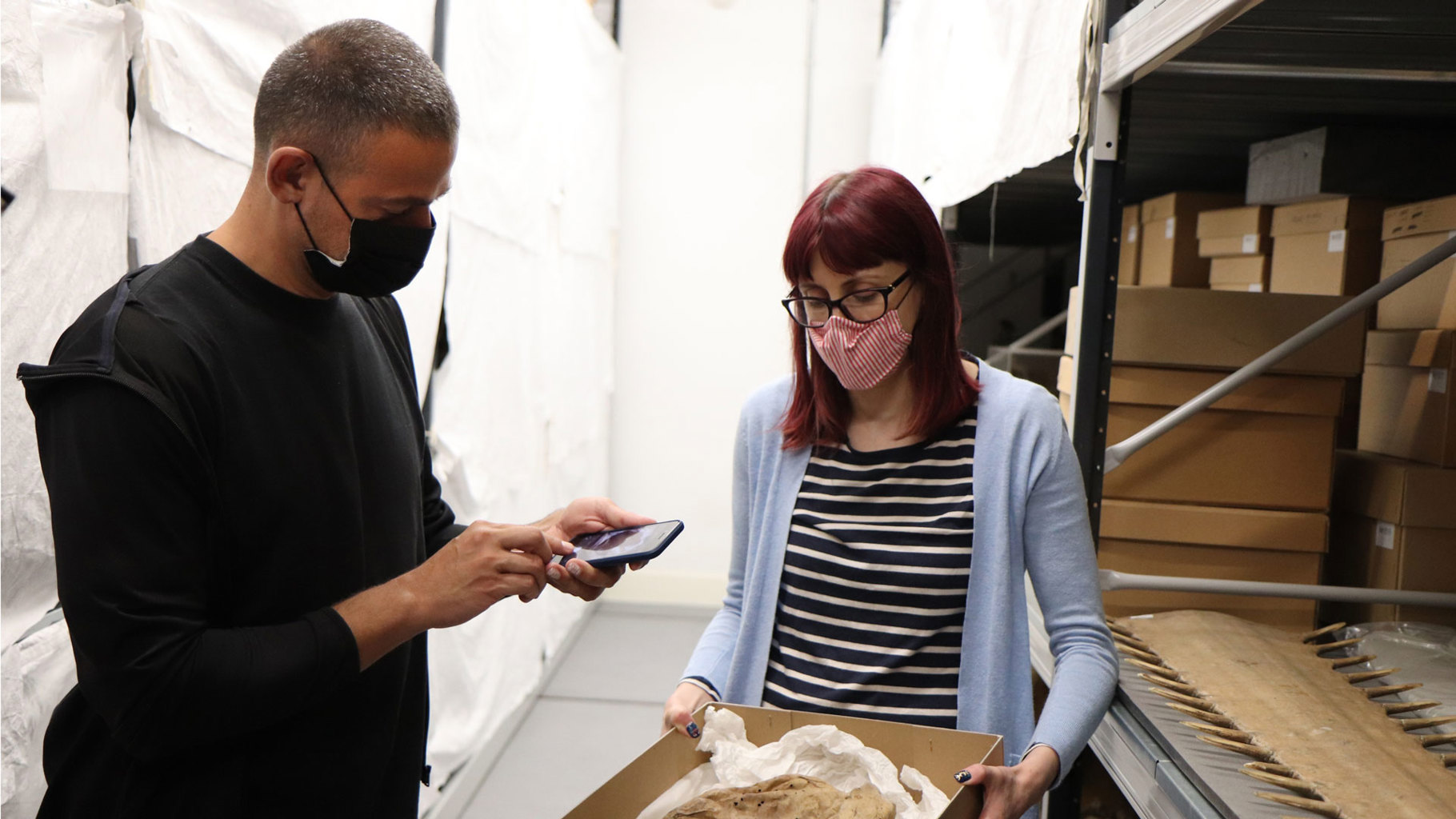 A lot has changed since Cherri's first visit to London as a tourist over a decade ago when, fortunately, the Gallery made a good impression, 'The National Gallery has an outstanding collection and space; not too big, not too small, and a great number of painters that I admire.' In turn, Cherri has already made a big impression on us, and we can't wait to see what unfolds as his ideas take shape.
Follow Cherri's progress by signing up for emails and following us on social media.
Read more about our Contemporary Residencies.
Some background
Cherri lives and works in Paris and Beirut. His work was presented at recent significant exhibitions including: the 13th Gwangju Biennale, Korea (2021), Manifesta 13 Marseille, France (2020), and Eye Film Museum, The Netherlands (2020). Cherri was nominated for the Abraaj Group Art Prize in 2018 and was the recipient of Harvard University's Robert E. Fulton Fellowship 2017. A work made during his residency will be on display at the National Gallery on 8 February – 8 May 2022.