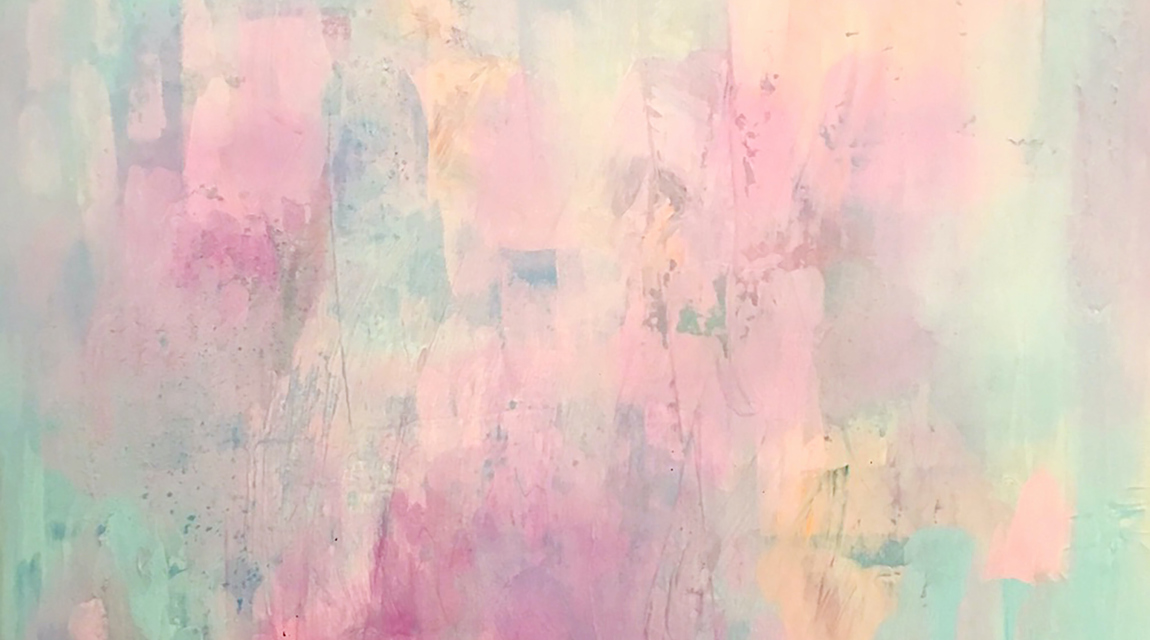 HOME-Zero
A collaboration between Nesta and National Gallery X.
Following our open call, we're delighted to announce two creative teams who have been selected for the HOME-Zero commission:
Love Ssega
In collaboration with Shadwell Ensemble, musician and climate activist Love Ssega will create an immersive musical experience that aims to highlight the need for sustainable social housing, opening up a conversation with young diverse voices (18-35) and people of colour.
Makers of Imaginary Worlds
In collaboration with Lakeside Arts, Writer Sam Redway and the Mixed Reality Lab, University of Nottingham, Makers of Imaginary Worlds will create an interactive installation that aims to address the value-action gap in behaviour around climate change and encourage families to make sustainable choices in their homes.
The HOME-Zero application process has now closed and the two creative teams have been selected.
Nesta is partnering with National Gallery X (The National Gallery and King's College London) to offer a unique Creative R&D opportunity to develop an experience that helps catalyse a net zero carbon future, inspired by one of the greatest collections of art in the world.
Nesta's Sustainable Future mission aims to significantly reduce the amount of pollution from homes in the UK. To help achieve that mission, Nesta wants to engage the public in the conversation to help tackle the climate crisis.

The UK's commitment to reducing carbon emissions to net-zero by 2050 implies some big changes to the way we live. The relationship we have with our homes, and in particular the effect of household emissions on climate change, is an area we are keen to explore. Over the next few years, governments, businesses and the energy sector need to take practical action to make it affordable and attractive for everyone to have a low-carbon home, wherever they live and whatever their circumstances.

We all want to pass on a healthy planet to future generations. To help make this a reality, we need art and creativity to be at the forefront of inspiring new behaviours and ways of relating to our world. With this in mind, we are seeking to work with creative / artistic teams who demonstrate a passionate commitment to creating work which seeks to effect transformative environmental and social change, and who place their target audiences at the heart of their creative process.
Image above © Geordanna Cordero on Unsplash
The opportunity... and the challenge
We want to support the creation of a compelling experience hosted in the Gallery's innovation space, National Gallery X (NGX). Based around the National Gallery's collection and stories, we want the experience to go beyond the Gallery's walls and ignite wider media and public interest in climate change and household emissions, contributing to a popular movement to create cleaner, greener homes.
Nesta's own research shows the importance of this issue. In a February 2021 UK survey, 85% of people agreed that climate change is one of the most important issues that needs addressing and 84% agreed everyone will have to address energy efficient and green heating measures in their homes sooner or later. However, despite the residential sector being the third-biggest emitter, accounting for a fifth of all UK emissions, only 35% have adopted or are planning to adopt energy efficiency measures in their own homes soon. There is a need to highlight the significance of household emissions and help drive the urgency and scale of change required. This project seeks to draw on the power of the arts to engage, inspire, shift mindsets and motivate change to help achieve this.

The Gallery's collection of paintings documents aspects of human lives, society and history in Western Europe across the last millennium – a period spanning vast social and economic change. This includes mass migration from the countryside to towns and cities, the industrial revolution, and large-scale exploitation of fossil fuels to support cheap energy, all of which has driven radical changes in how we live in our homes and contributed to the rapid growth of consumer capitalism. These seismic changes have underpinned and fuelled some of the challenges of climate change that we face today.

The collection features paintings which depict some of the issues we are facing the consequences of today (for example Turner and industrial smog) and landscapes which are frozen in time but which might look very different today due to urban expansion or which will be transformed by climate change. It portrays people in and outside homes; what would these environments look like today in a world of central heating and open plan living; what might they look like in the future?

What can we learn from these paintings, in terms of how people used to live, which might be useful for us today? What do they tell us about how society can change and the ways in which people have made rapid and radical changes to their lives in response to external events throughout history?

A document highlighting some paintings in our collection and stories from the Gallery's history which have relevance to the theme can be found here. This is not meant to be an exhaustive list but is designed to give creative teams a starting point from which to explore.

We are open to what the NGX experience might be, the technology it might utilise and the potential connections to King's College London's research. What's important is that the experience engages visitors in these issues in a meaningful and compelling way and generates wider media interest to ignite the issues for the public on a mass scale.
We are looking to offer one R&D production commission in the region of £40k along with in-kind contributions from the National Gallery, King's College London and Nesta.
We are keen that the experience is designed for a specific target audience and that they are engaged in the development process, for example, through user research and testing. The target audience should be selected to reflect key learnings around public engagement on these issues from Nesta's research as well as the breakdown of the Gallery's audiences.

Whilst we are seeking imaginative approaches, creative decisions should also be grounded in an understanding of climate research. As part of the development process, the commissioned team will be able to collaborate with researchers, curators and co-design experts from the National Gallery, King's College London and Nesta, and also gain insights about National Gallery audiences. The commission will enable a successful team, who is driven by a desire to catalyse change, to develop an experience that is creatively ambitious and grounded in science, and which utilises the Gallery's collection and stories appropriately and is co-designed with target audiences.
We are inviting artists/creative teams who fulfil the following criteria to submit an Expression of Interest:
Proven track record of environmentally engaged creative/artistic practice which demonstrates a passionate commitment to the role art and creativity can play in affecting collective and individual change.


Proven track record of developing innovative and engaging site-specific immersive creative experiences.


Experienced and committed to co-design/co-creation with target audiences as part of creative practice.


Creatively ambitious portfolio which demonstrates imaginative uses of technology to engage and communicate with audiences.


Strong motivation around mass engagement – through the experience and/or media interest.


Appropriately skilled team capable of hitting the ground running and with capacity to deliver on schedule.


Experienced in delivering projects with and for creative partnerships.
Applications have now closed. We will aim to get back to applicants on the status of their Expressions of Interest by Friday 5 November 2021
Expressions of interest are to contain the following:

1. Digital portfolio of relevant, previous work, showing how it relates to points (1) (2) (3) and (4) of the selection criteria.
2. A brief summary of:
Initial thoughts on who your target audience might be, to help achieve large scale impact (if shortlisted this can be refined via the IdeasLab informed by data from Nesta and the National Gallery), and how you and your team intend to work with them (max 200 words).


Your motivation and/or experience around mass engagement as a catalyst for change (max 200 words).


Brief details of your proposed team (we welcome creative collaborations) including name, role in the project and a link to a biog, LinkedIn profile or similar.


Short summary of experience on creative partnership projects (max 200 words).
4. A question, provocation or idea related to household emissions and climate change you would like to explore at the heart of this commission using the Gallery's collection (Nesta's report 'Decarbonising Homes' can be accessed here) (max 250 words).
Shortlisted applicants - IdeasLab and pitching
Shortlisted applicants will be invited to develop an idea to pitch to a selection panel, alongside an outline of their co-design process with audiences. Funding of £750 will be available to teams to help support the cost of creating pitches.
As part of the pitch development process, creatives will attend a one-day IdeasLab in London on 17 November where they can develop their ideas with input and expertise from curators at the National Gallery, climate change, behaviour change and environmental humanities academics from King's College London, climate data and policy experts from Nesta, and co-design, interaction and innovation professionals from all three collaborating as part of NGX. Support will be provided with reasonable travel and accommodation expenses for those outside London.

As part of the development of their ideas, shortlisted applicants will be encouraged to consider the carbon footprint of their activities, using tools such as Julie's Bicycle's Creative Green Tools.
| | |
| --- | --- |
| Launch: | Wednesday 29 September |
| Deadline for EOI: | Monday 18 October (9am) |
| *IdeasLab: | Wednesday 17 November |
| *Pitch day: | Tuesday 30 November |
| Decision (pitches for public vote): | Wednesday 1 December |
| Films produced for public vote: | 2, 3, 6, 7 December (TBC) |
| Successful pitch announced: | February 2022 |
| Experience production deadline: | Thursday 31 March 2022 |
| Public event/s: | April 2022  – May 2022 |
*Applicants must be able to commit to these dates.
The UK's innovation agency for social good. We design, test and scale solutions to society's biggest problems. Our three missions are to give every child a fair start, help people live healthy lives, and create a sustainable future where the economy works for both people and the planet.

For over 20 years, we have worked to support, encourage and inspire innovation. We work in three roles: as an innovation partner working with frontline organisations to design and test new solutions, as a venture builder supporting new and early stage businesses, and as a system shaper creating the conditions for innovation.
About National Gallery X (NGX)
NGX is an ambitious project at the forefront of digital innovation. Working in partnership with King's College London, we have set out to create the sorts of new museum experiences technology could make possible in ten years' time. The challenge for NGX is to create these experiences today. With a strong commitment to artistic, educational, and curatorial expertise at the National Gallery, NGX provides a space for residencies and short-term interventions from artists and thinkers to explore how technological inventions can inform new kinds of cultural experiences.
Please read these FAQs and the open call guidelines to help you with your application. If your query is not answered here or to request the information in another format, please get in touch via ngx@ng-london.org.uk.