Fossedene and Bannockburn Primary Schools in Greenwich, London took inspiration from An Experiment on a Bird in the Air Pump by Joseph Wright 'of Derby'.
Listen to pupils reading letters they wrote – all inspired by the painting. 

A pupil's work: Experiment 41
A pupil from Bannockburn Primary School reads their work – 2 mins.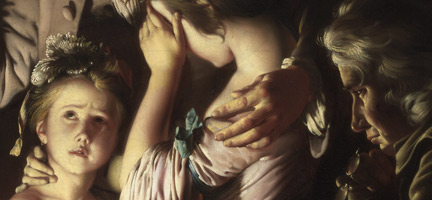 A pupil's diary: The Experiment
A pupil from Fossedene Primary School reads an extract from a fictional diary – 1 min