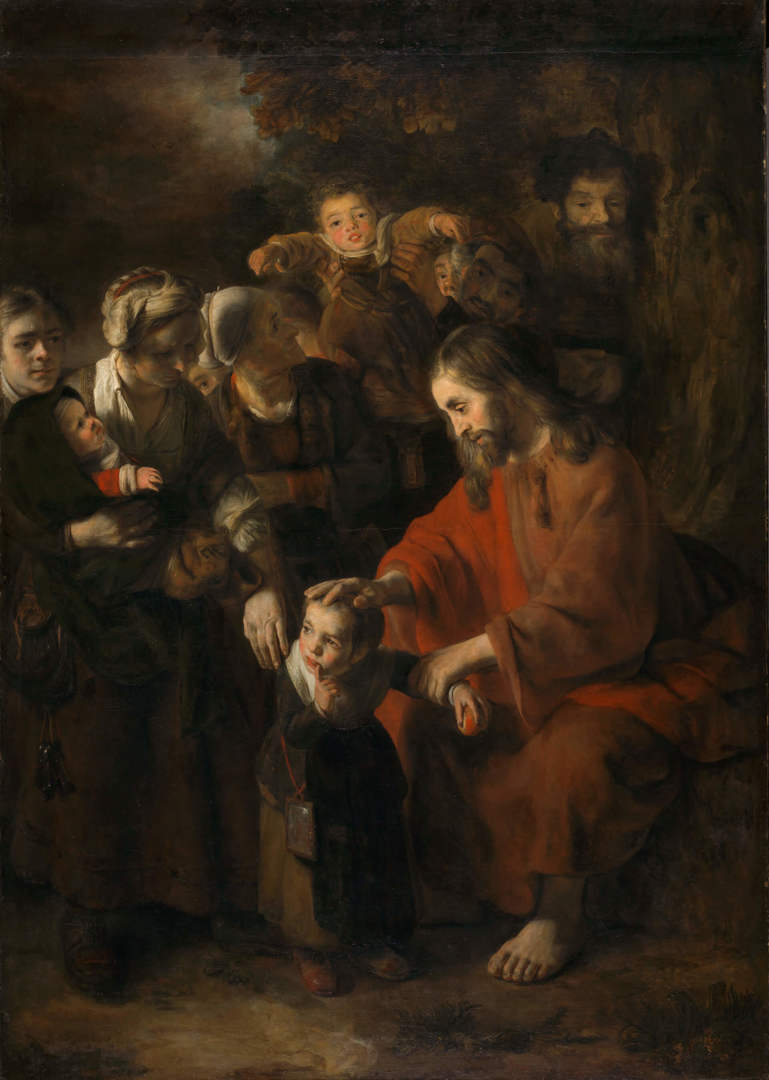 Maes was born in Dordrecht in 1634. He moved to Amsterdam as a young man to study painting under Rembrandt, who attracted aspiring artists from all over the Dutch Republic.
Whilst there, Maes learned to paint 'histories' (mainly stories from the Bible or mythology), which, at the time, were considered the most distinguished and ambitious subjects a painter could tackle.
Some of Maes's early paintings rely on his master's example, but he quickly developed his own style, introducing lighter tonalities and choosing to depict different moments in a story to create his own version.
Maes went on to become one of the most inventive genre painters of his day. His experiments with interior space and the unusual intimacy of his domestic scenes influenced many of his contemporaries, including Pieter de Hooch and Johannes Vermeer.
While his masterly command of light and shadow stemmed from his apprenticeship with Rembrandt, his novel approach to genre painting was all his own.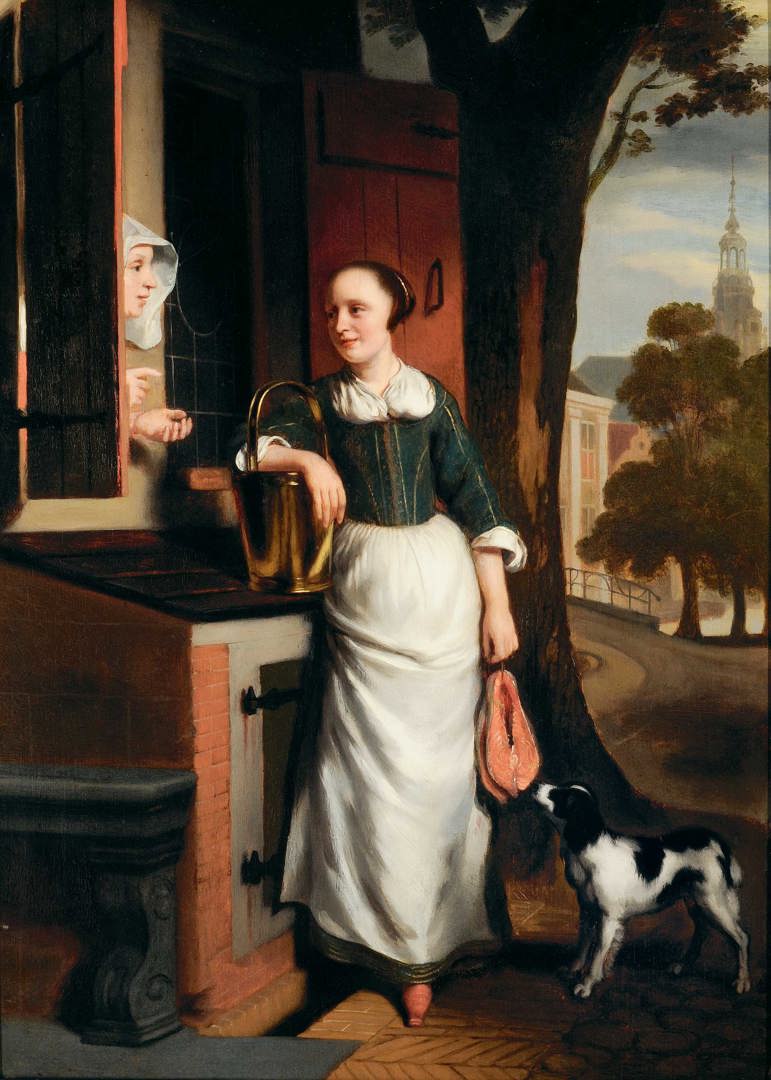 Women – young and old, rich and poor – play the lead role in almost all of Maes's genre scenes. Many of them perform ordinary tasks and household duties, reflecting contemporary perceptions and stereotypes of women in society and the domestic sphere. Some paintings seem to harbour a moralising message, but Maes often deploys humour to give them a light-hearted tone.
Maes's most distinctive contribution to genre painting is his highly original series of eavesdroppers. Their appeal lies in the direct manner in which the eavesdropper addresses the viewer, and the intricate interaction between the main and secondary scenes within the same painting.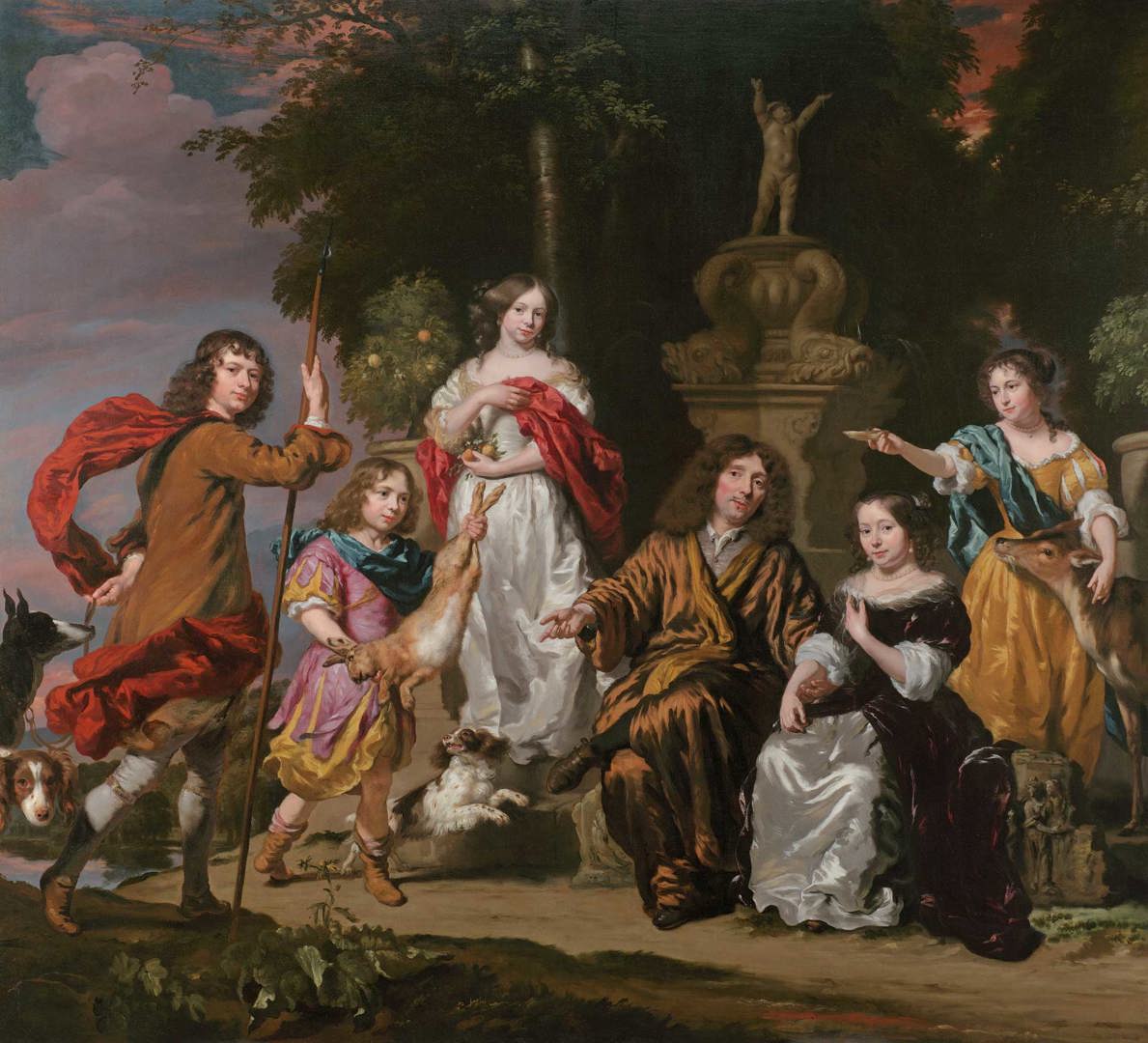 Shortly before 1660, Maes turned exclusively to portrait painting, devoting the rest of his long career to this highly profitable genre. The artist changed his style so radically that his late work has little in common with his genre paintings from the 1650s, let alone with the darker tonality of his earliest 'Rembrandtesque' works.
The artist developed a more colourful and elegant portrait style, reflecting an international trend towards stylishness and refinement that derived from the work of Anthony van Dyck, as well as from French portraiture.
Standardised compositions, poses, costumes and accessories enabled Maes to increase his output and cope with high demand. As one of the most successful portrait artists of his time, Maes died a wealthy man, having painted an estimated 900 portraits.