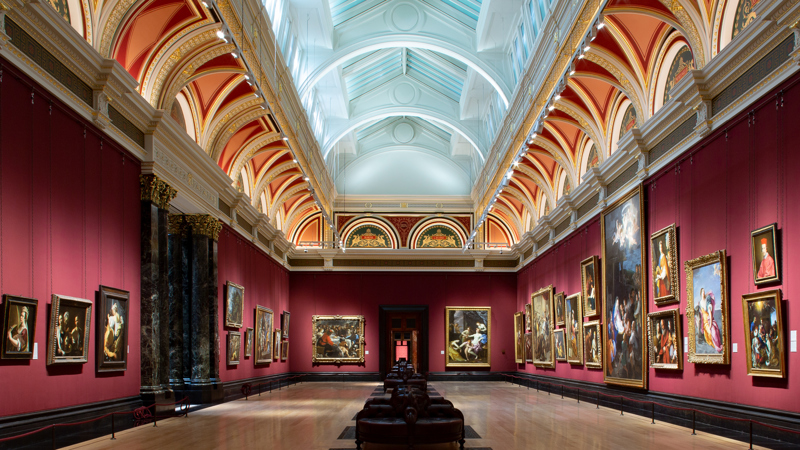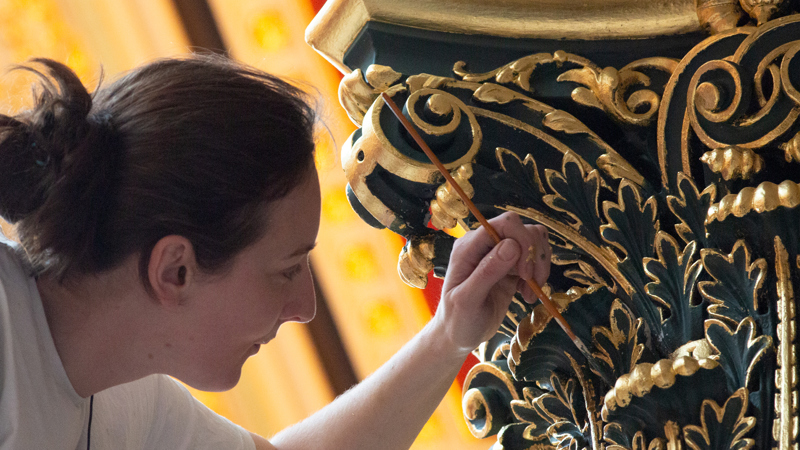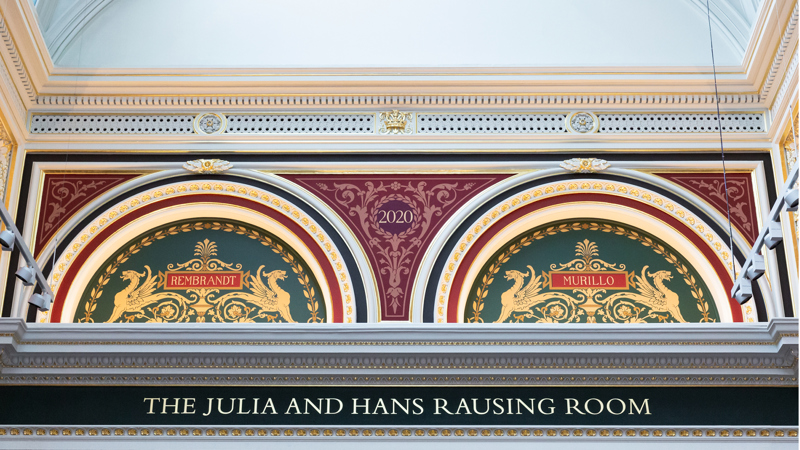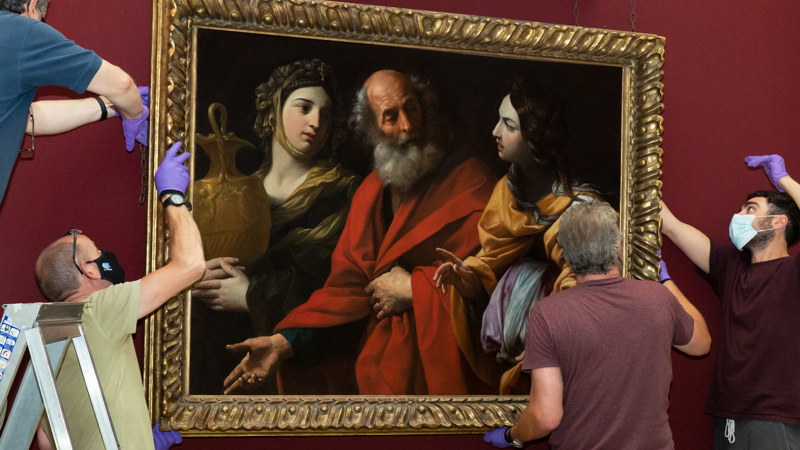 Room 32 of the National Gallery, renamed the Julia and Hans Rausing room, on reopening in July 2020 after refurbishment.
High up on the scaffolding platform, the plaster decoration was gilded with 23.5 carat gold leaf.
At the centre of each of the 20 lunettes were the names of artists: these were mostly Italian, though van Eyck, Holbein, Rubens, Rembrandt and Murillo were also included.
It's home to some of our largest and most striking pictures including works by Caravaggio, Guercino and Guido Reni. The refurbishment has given us the chance to make some changes to how the paintings are hung in the room