Clive Head: An Artist's Perspective
Take a tour of the National Gallery's collection with artist Clive Head – discover how painters throughout history have constructed architecture and space.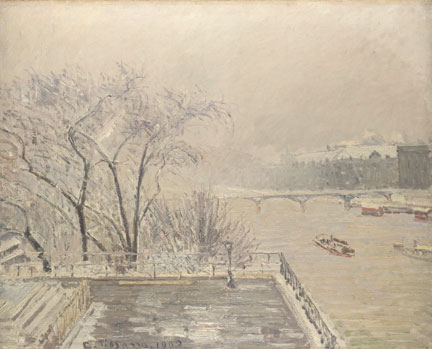 If this text remains on screen after the page has loaded, please install Adobe Flash and enable Javascript.
Clive Head considers Pissarro's subversion of the rules of photographic perspective. How did he manage to create paintings which appear to capture more than a fleeting moment?
Hear more from Clive Head's tour
More about this painting