We acquired the first painting in our collection by Artemisia Gentileschi, the most famous female painter of the 17th century, in 2017. The painting, a self portrait in the guise of the 4th-century Christian martyr, Saint Catherine of Alexandria, was restored, reframed and put on display in the Gallery in 2018.
In 2019, the painting left the Gallery in central London to visit a series of unusual and unexpected locations throughout the UK, including a school in Newcastle, a GP's surgery in Pocklington and prison in Surrey. 
Artemisia visits highlights
Where did Artemisia Visit?
The nationwide tour, 'Artemisia Visits', introduced Artemisia to some of the people who collectively own this new national treasure:
Glasgow Women's Library
Artemisia started her journey at Glasgow Women's Library, the only accredited museum in the UK dedicated to women's lives, histories and achievements. Visitors were able to learn about her during a stay which coincided with International Women's Day. 
Pocklington Group Practice, Yorkshire
Artemisia next visited a GP's surgery in the East Yorkshire market town of Pocklington that lies between York and Hull. She surprised and delighted patients and staff and was the focus of special community viewing events.
Sacred Heart Catholic High School, Newcastle upon Tyne
Staff, students and members of the community enjoyed seeing Artemisia at a girls' school in Newcastle, where she was on display alongside the pupils' GCSE art exhibition. Students from Sacred Heart and neighbouring schools learned about Artemisia in a number of workshops; Year 10 and 12 students heard National Gallery staff offer insights about working in the arts at a careers event; and there was a special public viewing and talk from curator Letizia Treves. 
Artemisia became the first Old Master painting from a national collection in the UK to go on display in a prison when she visited HMP Send in Surrey. While there, a National Gallery artist educator delivered three workshops for up to thirty women prisoners, and the Gallery donated several books on art subjects to the prison library, delivered by our director, Gabriele Finaldi. 
Wood Street Library, Waltham Forest 
For the final stop on her journey, Artemisia visited Wood Street Library in the London borough of Waltham Forest, where she inspired adults and children alike. The stop was part of the E17 Art Trail and Waltham Forest Borough of Culture 2019 celebrations.
See how people reacted to Artemisia at each of the venues  
The Klesch Collection is proud to sponsor Artemisia Visits and support women artists
With additional support from
Deborah Finkler and Allan Murray-Jones
Diane Apostolos-Cappadona Trust in honour of Stacia Apostolos

Insurance has been gifted by Blackwall Green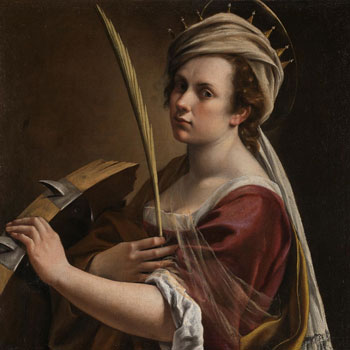 Who was Artemisia? Read the story of Artemisia's journey to become one of the greatest storytellers of her time.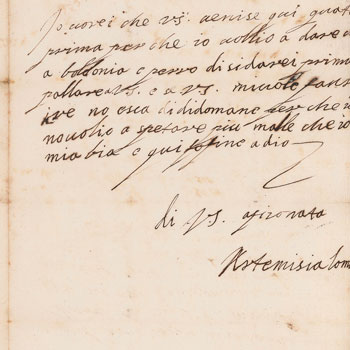 Self-assured and determined, passionate and sometimes vulnerable, Artemisia's voice is brought to life through her words and personal letters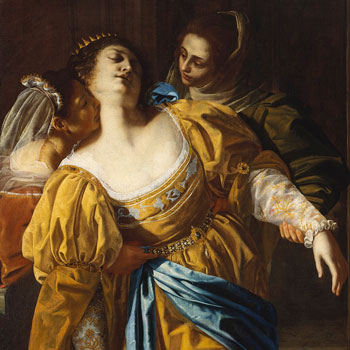 Artemisia was famed for painting women of strength, passion and vulnerability: meet Susannah, Judith, Cleopatra, Lucretia and Esther