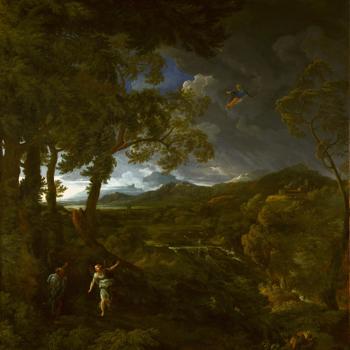 The Bible describes how a winged angel appeared to Elijah while he was in the wilderness. He had been banished from Israel for defending God against the worship of the pagan deity Baal.Here, the angel points towards Mount Horeb with one hand and towards Elijah with the other, encouraging him to v...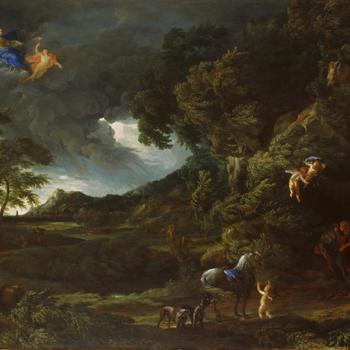 Aeneas and Dido have been caught in a storm created by the goddess Juno. They shelter in a cave and embrace. A putto (winged infant) holds Aeneas's horse and two other putti hover above, one holding a burning torch and the other a bow and arrow as symbols of love and romance. In the sky is Juno,...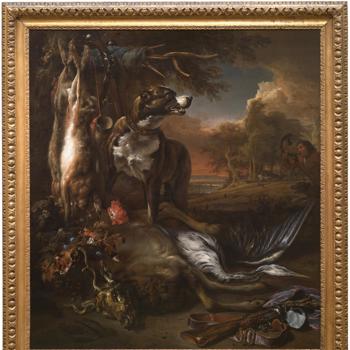 A powerful hound brings life into this picture – surrounded by dead creatures, the dog pauses, head turned, alert to the call of a horn blown by the huntsman on the right. Light bounces off the belly of a hare, the flowing curve of the heron's wing and the dog's snout. The artist's considerable s...