The National Dining Rooms
Opening times: Daily 10am–5.30 pm, Fridays 10am–8.30pm (no reservation needed)
*Please note that the National Dining Rooms will be closed between 1pm and 5.30pm on Tuesday 11 December. The National Café and Espresso Bar will be open as usual.
The National Dining Rooms is the brainchild of restaurateur Oliver Peyton, and was designed by internationally renowned architect David Collins.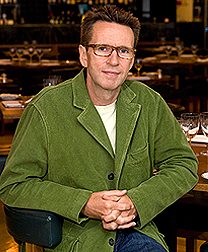 Offering stunning views over Trafalgar Square, while creating an escape from the busy city below, the restaurant serves fresh salads, seasonal pies, daily hot specials, soups, and a delicious range of sandwiches.
The cosy café area is the perfect place to grab an artisan tea or coffee with a freshly handmade British cake. For a more leisurely treat, drop by from 3pm for our famous National Afternoon Tea; a lavish spread of sandwiches, scones, and cakes served with tea or champagne.