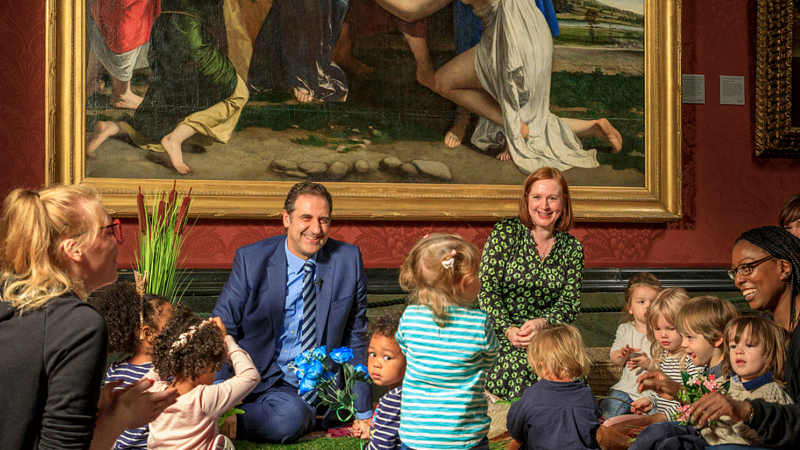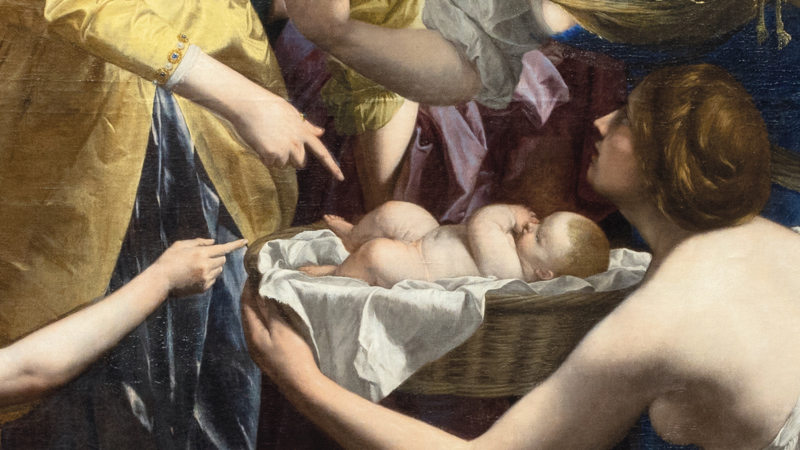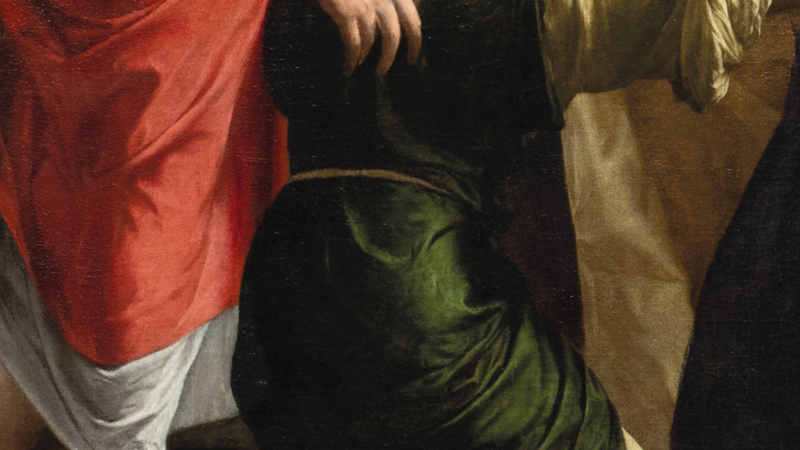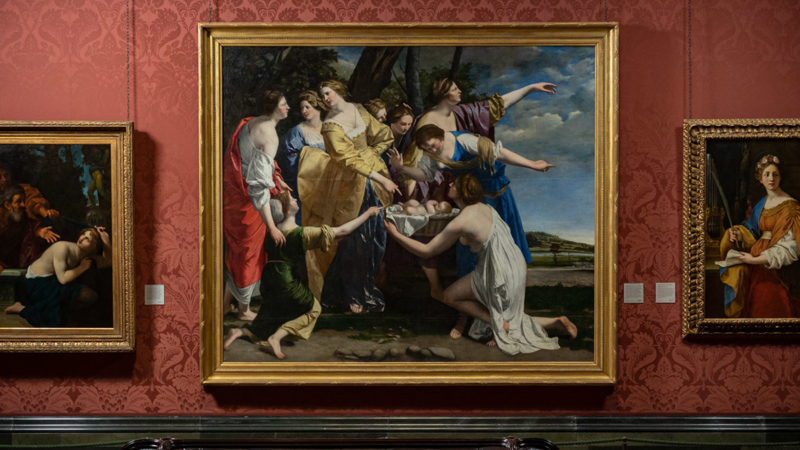 National Gallery Director, Dr Gabriele Finaldi, launching the #SaveOrazio Appeal by helping to host a 'The Finding of Moses' storytelling session with a group of children from the Soho Family Centre.
The biblical story of the finding of Moses (Exodus 2:2-10) was a popular subject during the Baroque period. The painting shows the moment after Moses was discovered by Pharaoh's daughter, hidden in the bull rushes. The painting was a royal commission, almost certainly to mark the birth of Prince Charles. Orazio repeated the composition in another painting, sent as a gift to Prince IV of Spain in 1633.
The painting once hung in the Great Hall of the Queen's House at Greenwich alongside his painting 'Joseph and Potiphar's Wife', opposite 'Lot and His Daughters' and below his ceiling of nine canvases showing an allegory of Peace reigning over the Arts. Orazio spent 12 years painting at the court of Charles I. These paintings are characterised by their rich colouring, skilful rendering of sumptuous fabrics and a courtly elegance.
Orazio Gentileshi's 'The Finding of Moses', a focal point of the Italian Baroque gallery where it is displayed alongside masterpieces by artists such as Caravaggio and Guido Reni.