Recreate Van Gogh's famous 'Sunflowers', or draw something you find on your daily walk or lying around the house. 
All you need to take part is a pencil and paper, or something to draw on, and follow along with Bethan: 
This is a YouTube video player. Below the video are the title, view time and description. Below that is a carousel of video thumbnails. Clicking a thumbnail will load and play that video.
Did you know Van Gogh originally painted the 'Sunflowers' for his friend, the artist Paul Gauguin, to welcome him to his home as if he was giving him a big bunch of flowers?
You could decorate your home with your creations, like Van Gogh, or turn your drawing into a card to send to someone you are thinking of. 
Decorate your home with a 'Sunflowers' print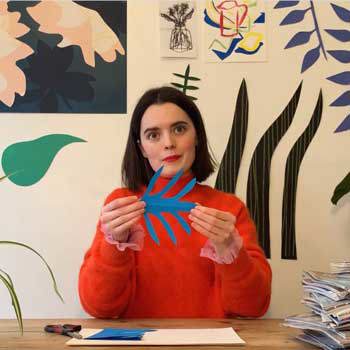 A collage inspired by Rousseau's 'Surprised!'
Create a jungle-inspired collage using materials you can find at home, with Bethan Durie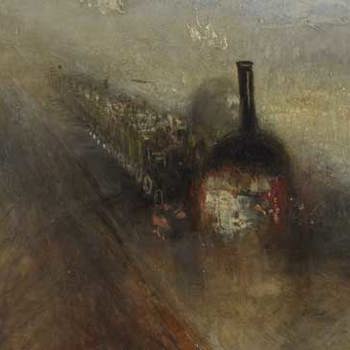 Turner's 'Rain, Steam, and Speed'
A slow look at Turner's painting of the Great Western Railway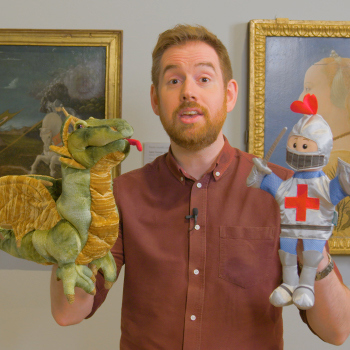 Cleavers, poison and snakes, oh my! But what do they have to do with saints? Ed Dickenson explains all