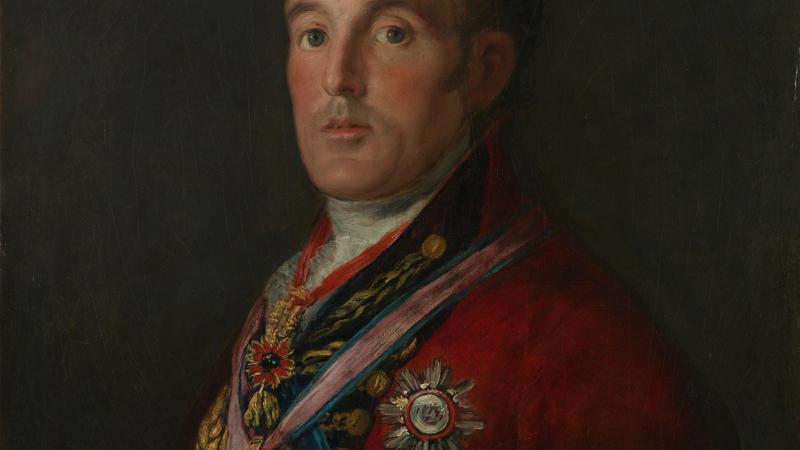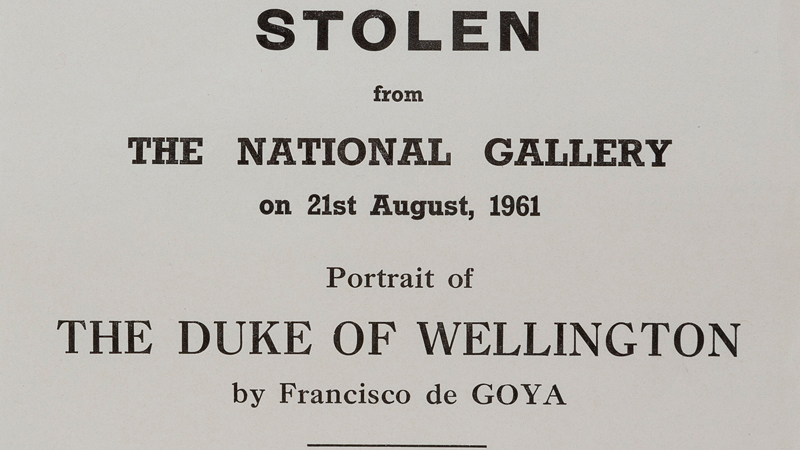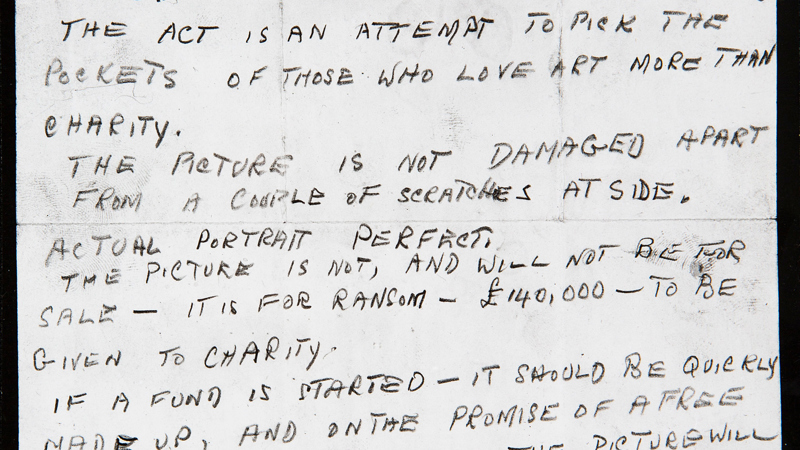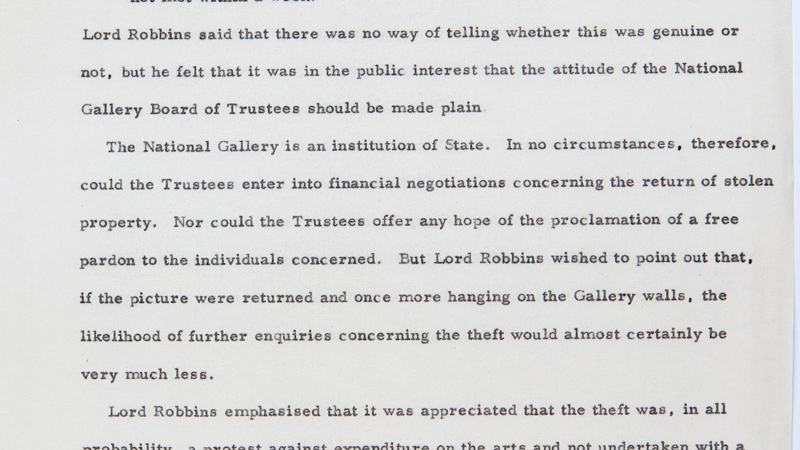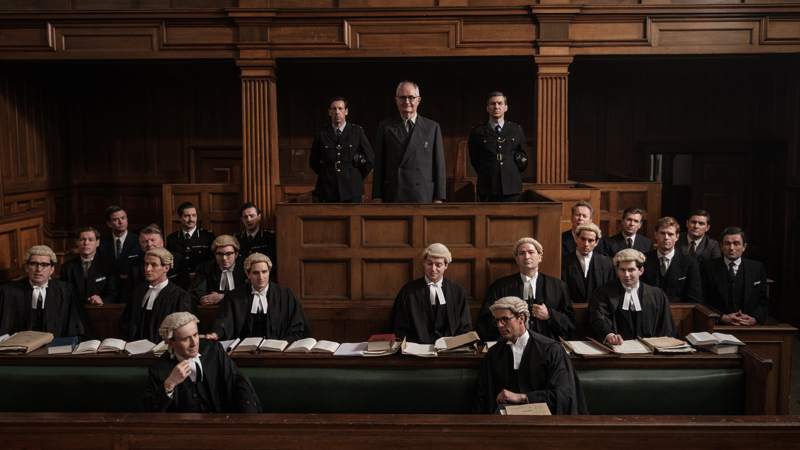 At the time of the theft, Goya's painting of Britain's illustrious commander had only recently been acquired by the National Gallery – a treasure, saved for the nation from being sold abroad.
It went on display to great fanfare in August 1961, but just 19 days later, it had vanished.  
A reward of £5,000 was offered for its safe return.
The theft gripped the nation and speculation about the painting's whereabouts was rife – it even made a cameo in the 1962 Bond film, 'Dr No', hidden in the villain's lair. 
It was assumed that a professional art thief or gang were responsible – until the Gallery received handwritten ransom notes. 
With the priceless painting hidden in the back of his wardrobe, Bunton sent the notes anonymously, saying that he would return the picture on condition that the government invested more in care for the elderly; he had long campaigned for pensioners to be exempt from paying for a television license. 
In 1965, four years after the theft, and thanks in part to a widespread campaign and reward offered by the Daily Mirror, the painting mysteriously turned up in the left luggage office of Birmingham New Street station. 
A few weeks later, Bunton surrendered himself to the police and confessed to being the culprit. A trial ensued at the Old Bailey. 
As for what happened next, you'll have to watch the film...