Scholarly research into our collection, and bringing the results of that research to a wider public, lie at the heart of the National Gallery's role.
This publication was produced in April 2014 to coincide with the National Gallery exhibition 'Building the Picture: Architecture in Italian Renaissance Painting'. It will remain permanently accessible on the National Gallery website, where it can be read for free and enjoyed by everyone.
Authors
The lead author is Amanda Lillie, Reader in the History of Art at the University of York, and there are substantial contributions from Caroline Campbell and Alasdair Flint. Further contributions have come from Caroline Elam, Charles Robertson, Jennifer Sliwka, Arnika Schmidt and Jessica Gritti. Full details can be found on The authors page.
Content
The main focus is on paintings from the National Gallery Collection, but a number of pictures from other collections in the United Kingdom are also discussed in detail. In addition to the Introduction, Conclusion and Further Reading sections, there are four main chapters. Each contains an essay divided into numbered sections and entries on individual works of art. 
Images
All images are copyright of the National Gallery unless stated otherwise.
Images of National Gallery paintings that appear throughout this publication can be enlarged by clicking on the link to that painting.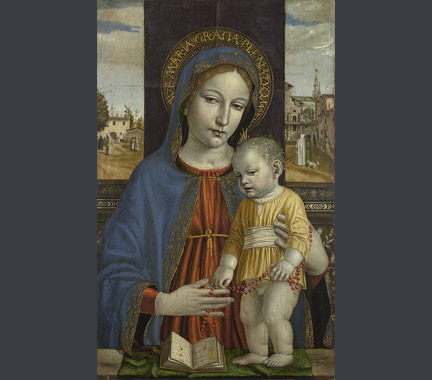 Arts and Humanities Research Council
This work is supported by the Arts and Humanities Research Council under the AHRC Fellowship 'Architecture in Italian Renaissance Painting'.