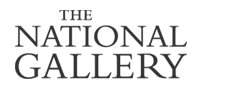 Otto Mündler travel diaries
1855-1858
Title
Otto Mündler travel diaries
Date
1855-1858
Archive reference number
NG44
Description
The travel diaries cover the period 16 August 1855 to 1 July 1858 and record details of Mündler's visits to foreign private collections, churches and galleries, names of dealers and potential private vendors, and opinions on paintings seen.
Record type
Collection
Administrative history
Otto Mündler (1811-1870) was a German dealer and art historian who served as the National Gallery's Travelling Agent in the 1850s, travelling to Italy to look for paintings the Gallery might be interested in acquiring. He was held in high esteem by the Director, Sir Charles Eastlake, who considered him 'by far the best connoisseur (though of course not infallible) I know' [Letter to Ralph N Wornum, 3 Jul 1861; NGA2/3/3/79]. otto

Born 3 February 1811 in Kempten, Southern Bavaria, Mündler was the son of a French teacher. Originally destined for the clergy, Mündler studied theology in Munich and then at the Protestant University of Erlangen.

By 1833 he had completed his studies; after a brief stint preaching in Kempten, he became a tutor to the Regis family in 1834. In January 1835 he moved to Paris, which was to remain his home for the rest of his life. Initially he was employed as a tutor to Pierre-Francois Guestier, who recognised his talent and put him in charge of his private collection.

In 1837 he visited England; it is possible that he first met Charles Eastlake at this time. Eastlake and Mündler were acquainted by 1842 when they are mentioned together in Ferrara.

When the National Gallery's structure was reformed in 1855 following the parliamentary enquiry in 1853, the posts of Director and Travelling Agent were created and the role of Keeper defined. It seems possible Eastlake recommended Mündler for the post of Travelling Agent, whose duties were set out in a Treasury Minute of 27 March 1855: 'to visit the private collections of distinguished families abroad, ascertaining and describing the contents, and obtaining the earliest information of any intended sale' [NG17/1, p.5]. This post was initially created for a term not exceeding five years and came with a salary of £300 pa; but after constant criticism both in the press and in parliament, the role was terminated in 1858. Mündler received £150 in compensation for his 'abrupt dismissal' [NG1/4, p.145].

Martin Davies thought that there may originally have been three diaries. In 1943, the subject of their publication by the National Gallery was considered in an exchange of letters between Davies and Kenneth Clark [NG16/59/5].

The travel diaries at the National Gallery are a reinschrift of the Mundler notebooks in the Staatlich Museen zu Berlin.
Custodial history
The requirement for the Travelling Agent to keep a diary 'in order to satisfy his employer that he has been sufficiently industrious and active' was set out in a Treasury Minute of 27 March 1855 [NG17/1, p.8]. Sir Charles Eastlake foresaw the broader evidentiary importance of the diaries, which he retrieved from Paris in 1858 [Letter from Messrs McCracken to R.N. Wornum, 28 Aug 1858; NG5/258/1]: '[they] are at present for the sole use of the Trustees; but a time might come when those diaries may be referred to as containing abundant and accurate details which may be useful for the history of art' [NG17/1, p.86]. It is not known when the diaries were transferred to the Archive.
Related material
Material held at the National Gallery: NG5/87/6: Letter from Otto Mündler and Dr Gustav Waagen regarding the purchase of the Van Eyck picture, 4 Aug 1851 NG5/114/5: Treasury Warrant for Otto Mündler to be Travelling Agent to the Trustees and Director of the National Gallery, 2 Jul 1855 NG5/136/7: Letter from Charles Engelbach, 27 Jan 1858 NG5/157/1: Mr Otto Mündler's report on a tour through parts of Germany and France in the Autumn of 1864, 5 Dec 1864 NG5/195/10: Letter from James Wilson, Treasury, to C.L. Eastlake, 18 Apr 1857 NG5/252/3: Otto Mündler, travelling agent re expenses on account of the Trustees, 10 Jul 1858 NG5/312/6: Letter from Otto Mündler to R.N. Wornum regarding his journey to Rome to identify the Fra Angelicos, 18 Jun 1860 NG5/355/5: Letter from Otto Mündler to R.N. Wornum informing him that he has been able to acquire two paintings at the Weyer sale in Cologne, 31 Aug 1862 NG6/2/385: Letter to Otto Mündler, 18 May 1858 NG6/2/386: Letter to Otto Mündler, 12 Jul 1858 NG6/2/486: Letter to Otto Mündler, Paris, 5 Sep 1860 NG6/3/307: Letter to Messrs McCracken, 27 Jul 1866 NG6/3/325: Letter to Messrs McCracken, 27 Nov 1866 NG22: Eastlake notebooks, c1830-1864 NG28: Register of Italian Pictures, [c1850s] NGA1/1/52/9: Note by William Boxall, [1871] NGA1/1/52/21: Letter from R.N. Wornum to William Boxall, 13 Feb 1871 NGA2/3/3/22: Letter from Ralph N Wornum to Sir Charles Eastlake, 6 May 1856 NGA2/3/3/49: Letter from Sir Charles Eastlake to Ralph N Wornum, 23 Nov 1858 NGA2/3/4: Letters from Otto Mundler to Ralph N Wornum, 1857-1863 NGA2/3/7/2: Newspaper Cuttings about Reconstituting the Establishment of the National Gallery, 1853-1858 Associated material held in other archives: Zentralarchiv Staatlich Museen zu Berlin, travel diaries, 1849-1868, gallery catalogues and letters
Your list will only be saved temporarily. Inactivity of more than 20 minutes could result in the loss of your list. If you would like to keep a record of your list, we suggest you print it out or email it to yourself.
Your list of records will be sent to us if you request an appointment, and a summary will be included in your appointment email notification.