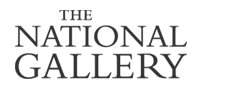 Publications
1960-1969
Title
Publications
Date
1960-1969
Archive reference number
NG29/6/4
Description
(i)(a) N. Stolow, 'On the Moving of Works of Art', Canadian Art, Number 70, September 1960; (b) Press Cutting, Letter from A. Monnickendam regarding Van Meegeren;
(ii) Institut Royal du Patrimoine Artistique Bulletin III, 1960;
(iii) 'On Cleaning an Old Master, Sir Philip Hendy on Titian's 'Madonna and Child' in the National Gallery', The Listener, 31 August 1961;
(iv) A. Forge, 'Cleaning', New Statesman, Volume LXII, Number 1599, 3 November 1961, including pp.663-4;
(v) 'Restorers in a Rumpus' [with photo of Ruhemann], Topic - The British Newsweekly, November 18, 1961, including p.56;
(vi) H. Ruhemann, 'The Training of Restorers', Recent Advances in Conservation, Contributions to the IIC Rome Conference, 1961;
(vii) E.H. Gombrich, 'Editorial: The National Gallery Cleaning Controversy'; O. Kurz, 'Dark Varnishes: Variations on a theme from Pliny'; S. Rees Jones, 'Varnishes, Tinted Varnishes, and Patina', The Burlington Magazine, February 1962;
(viii-ix) B. Lapping, 'Analysis and Restoration', The Guardian, 15 March 1962, pp.5- [includes photos of Ruhemann and Arthur Lucas] [8 copies of article];
(x) B. Lapping, 'The Cleaning Controversy', The Guardian, March 1962 [6 copies];
(xi) N.S. Brommelle and J.B. Harris, 'Museum Lighting Part 4', Museums Journal Volume 62, Number 3, December 1962;
(xii) B. Kaland and K. Michelson, 'A Medieval Panel Painting at the University of Bergen Preliminary Report', Bulletin de L'Institut royal du Patrimoine artistique, 1962;
(xiii) P. Philpott, 'Zur Situation der Gemälde- und Plastikrestauratoren und Zum Problem Ihrer Ausbildung' Museums Kunde, March 1963;
(xiv) E.H. Gombrich, 'Controversial Methods and Methods of Controversy'; O. Kurz, 'Time the Painter'; S. Rees Jones, 'The Cleaning Controversy: Further Comment', The Burlington Magazine, Sixtieth Anniversary Issue, March 1963;
(xv) 'Museums in the Union of Soviet Socialist Republics', Museum - a quarterly review published by UNESCO, Volume XVI, Number 1, 1963;
(xvi) N. Stolow, 'From the Laboratory of the National Gallery of Canada', The National Gallery Bulletin, Number 2, 1964;
(xvii) H. Kühn, 'Grünspan und seine Verwendung in der Malerei', Farbe und Lack, Bd.70, Seiten 703-711, September 1964;
(xviii-xix) H. Ruhemann and J. Plesters, 'The Technique of Painting in a "Madonna" attributed to Michelangelo', Burlington Magazine, December 1964 pp.545-554;
(xx) B. Marconi, 'The Transfer of Panel Paintings on Linen by Sidorov (Hermitage Museum, St. Petersburg) in the 19th Century. The Portrait of Francis I by Joos van Cleve', Application of Science in Examination of Works of Art Seminar conducted by the Research Laboratory, Museum of Fine Arts, Boston Mass, 7-16 September 1965;
(xxi) N. Stolow, 'Fundamental Case Design For Humidity Sensitive Museum Collections', Museum News Technical Supplement, No 11, February 1966;
(xxii) M. Meier-Seim, 'Aus den Ergebnissen der ersten vollstandigen Rontgendokumentation einer Gemäldegalerie alter Meister', Deutscher RontgenKongress 1966;
(xxiii) Nachrichtenblatt der Denkmalpflege in Baden-Wurtemberg, Volume 10, Number 3, July - September 1967;
(xxiv) M. Levey, 'Sacred and Profane Significance in Two Paintings by Bronzino', Studies in Renaissance and Baroque Art presented to Anthony Blunt, Phaidon 1967;
(xxv) M Jaffe, 'The Death of Adonis by Rubens', Duits Quarterly II, Number II, 1967;
(xxvi) Notes for Authors: Your MS and Your Proofs, 1967;
(xxvii) A.A.M. Schmidt Ernsthausen and J.A. Vermolen, 'Rapport Over Een Opleiding Voor Restaurateurs Van Kunstvoorwerpen in Nederland', Vereniging Musea-Restaurateurs en Technici, Koninklijk Goedgekeurd 19 Oktober 1968 [With summary in English];
(xxviii) 'Museums and Education', Museum - A quarterly review published by UNESCO, Volume XXI, Number 1, 1968;
(xxix) H. Kuhn, 'A Study of the Pigments and the Grounds Used by Jan Vermeer', National Gallery of Art, Report and Studies in the History of Art, 1968, Washington, D.C.;
(xxix) B.H. Crawford, 'Just Perceptible Chromaticity Shifts', Tagungsbericht Internationale Farbtagung COLOR 69, Stockholm, 1969;
(xxxi) T. Brachert, 'A Distinctive Aspect in the Painting Technique of the "Ginervra de'Benci" and Leonardo's Early Works' , Report and Studies 1969.
Record type
File
Alternative reference numbers
NG29/51
Your list will only be saved temporarily. Inactivity of more than 20 minutes could result in the loss of your list. If you would like to keep a record of your list, we suggest you print it out or email it to yourself.
Your list of records will be sent to us if you request an appointment, and a summary will be included in your appointment email notification.