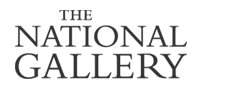 Acquisitions
1906-
Title
Acquisitions
Date
1906-
Archive reference number
NG14
Description
Acquisition files containing documentation regarding the acquisition of works of art into the National Gallery's collection by purchase, bequest, gift or through the acceptance in lieu procedure. This series also contains acquisition files for some works now at the Tate and also other works transferred to the National Portrait Gallery and British Museum.

Please note that details relating to titles of works and attributions used in the 'Title' field were current at the time of cataloguing. Titles and attributions may differ from those given at the time of acquisition and where this is the case, the original title or attribution will be given in the body of each individual description
Record type
Series
Administrative history
The National Gallery was established by a Treasury Minute of 23 March 1824 [NG5/3/1]. In this the Prime Minister Lord Liverpool announced that successful negotiations had taken place for the acquisition for the use of the public of paintings from the collection of the late banker John Julius Angerstein. Angerstein's pictures thus became the nucleus of a new national collection, and since this time the National Gallery has continued to acquire works of art to enhance its collection of Western European painting, many of which have however subsequently been transferred to other museums and galleries.

All potential acquisitions must be approved by the Board of Trustees and written documentation of the acquisition process, whether paintings are acquired by purchase, gift, bequest or in recent years through the acceptance in lieu procedure, is kept as a record of the Gallery's legitimate title to such works. Prior to about 1913, documentation regarding individual acquisitions, for example letters offering pictures, extracts from wills, receipts etc was kept amongst general correspondence [Archive ref: NG5 and NG7]. After this time the Gallery instituted a registry system of record-keeping, with files created by subject matter replacing the previously separated incoming and outgoing correspondence series. In an attempt to bring together all relevant material relating to each acquisition, acquisition files were created for the first time although their coverage is not comprehensive and occasionally relevant acquisition material may be found in other series in the Archive and/or in the relevant picture dossiers for example.

In the 1980s the registry system was abandoned to be replaced with individual and departmental filing systems as the Gallery's staff expanded. However the process of creating acquisition files continued. Today, many people/departments are involved in the acquisition process, for example Curators, Registrars, Finance and the Director's office, consequently several acquisition files may exist for more recent acquisitions.
Custodial history
These files were created by members of staff involved in the acquisition of pictures and have always remained in the Gallery's custody. Many were transferred en masse to the Archive from the Gallery's now defunct central registry system however more recent files were generated and transferred by the Director's office, Registrars, individual curators and Finance.
Acquisition material was also initially taken from NG3 Dossiers of Transferred Pictures in order to bring relevant or overlapping material together here in one series, however as cataloguing progressed this process was discontinued. Acquisition material remaining in NG3 is listed to item level.
Related material
NG5 Letters to the Gallery, for acquisition material 1824-1877; NG7 Letters read at Board Meetings, for acquisition material 1877-1914; NG1 Board Minutes for record of the Trustees' decision-making with regard to acquisitions; NG6 Letter Books for copies/transcripts of letters of acceptance 1824-1921; NG3 dossiers of transferred pictures for acquisition material relating to works of art no longer at the Gallery; dossiers of individual pictures; S67, S48 etc for receipts for pictures purchased out of Gallery's Trust funds; NG2/1-2 Inventory for details of all works of art that have entered the Gallery's collection, 1824-; NG16/290 miscellaneous filing for occasional references to acquisitions; NG26 Trustees correspondence.
Your list will only be saved temporarily. Inactivity of more than 20 minutes could result in the loss of your list. If you would like to keep a record of your list, we suggest you print it out or email it to yourself.
Your list of records will be sent to us if you request an appointment, and a summary will be included in your appointment email notification.