Paintings previously owned by William Benoni White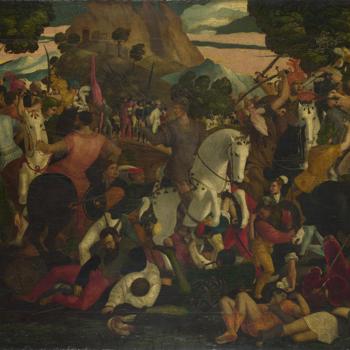 An unidentified battle rages before a mountainous landscape. The picture may be a later copy of one of the lost frescoes by Piero della Francesca in the ducal palace in Ferrara. Leonello d'Este (1407–1450), Marquis of Ferrara, appears to be portrayed in profile at bottom left, suggesting that he...
Not on display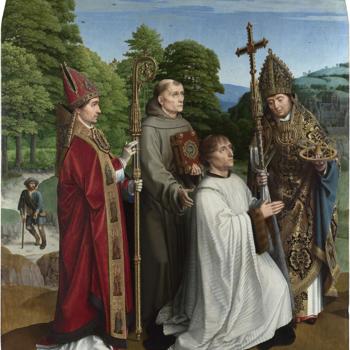 A thin-faced man kneels in prayer, surrounded by three saints. This is Bernardijn Salviati, illegitimate son of a Florentine merchant, and canon of the Collegiate Church of Saint Donatian in Bruges. The saints are, from left to right: Martin of Tours, with the beggar he gave his cloak to on the r...