Sir Simon Haughton Clarke, 9th Baronet
1764 - 1832
Paintings previously owned by Sir Simon Haughton Clarke, 9th Baronet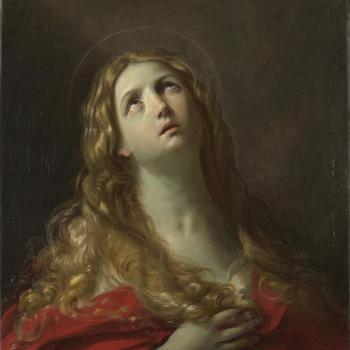 Saint Mary Magdalene is here depicted with eyes raised heavenward, a sign of her devotion and penance. The Gospels describe Mary of Magdala as one of Christ's followers, a witness to his burial and resurrection. Mary Magdalene was later identified with another biblical figure, an unnamed woman un...
Not on display
The infant Christ is shown greeting his cousin, John the Baptist, who comes bearing a goldfinch, an emblem of Christ's suffering and death. Saint Joseph is seen behind the Virgin Mary to the right; Zacharias is behind his wife Saint Elizabeth to the left, where another saint, perhaps Francis, als...
Not on display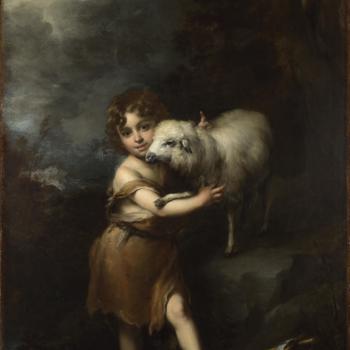 Saint John the Baptist stands in a rocky landscape, a reference to the wilderness in which he lived as a young man, dressed in a camel-hair tunic and eating only locusts and honey.He embraces a lamb, a symbol of Christ's sacrifice, and points towards heaven. According to the Gospel, when Saint Jo...