Philip IV, King of Spain
1605 - 1665
Paintings featuring Philip IV, King of Spain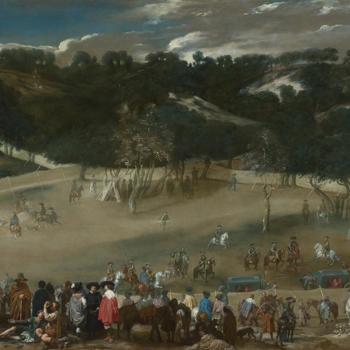 Philip IV, King of Spain, and his entourage are hunting boar in a forest clearing. The King appears on horseback just right of centre, weapon pointed at a charging boar, accompanied by his first minister and possibly his two brothers. To the far left another boar is being attacked by a pack of do...
Not on display
Velázquez painted many portraits of Philip IV, King of Spain, throughout his reign. This is the last painted image of the King by the man who served as his court artist from 1623. He looks middle-aged, and tired: his sagging flesh and puffy eyes suggest the weight of responsibility resting on his...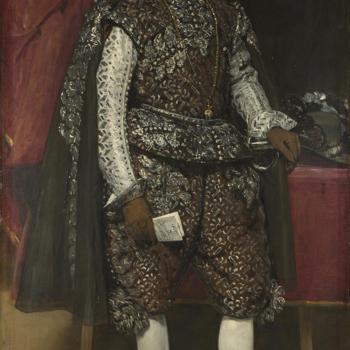 Philip IV, King of Spain, was normally shown in fairly sombre clothing, so the unusual splendour of his costume here suggests that this work was made to celebrate something particular. In 1632, he wore a similar outfit for an important ceremony in which the Cortes of Castile pledged an oath of al...