Paintings previously owned by Edward Gray
In a quiet, dark room, a little girl folds her hands to say grace. She looks straight ahead as she has been taught to do when at prayer by her mother – her gaze is fixed so that nothing can tempt her away from her devotions. Books of emblems and instruction from the church laid emphasis on the im...
Not on display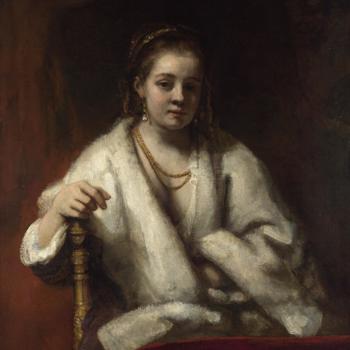 The sitter – whom Rembrandt did not name – has an almost regal poise. She looks down on us from a slight height, her right hand resting on what must be part of the arm of a chair, but which has the air of a sceptre. She wears expensive pearl earrings and jewellery and what seems to be a fur mantl...
Not on display