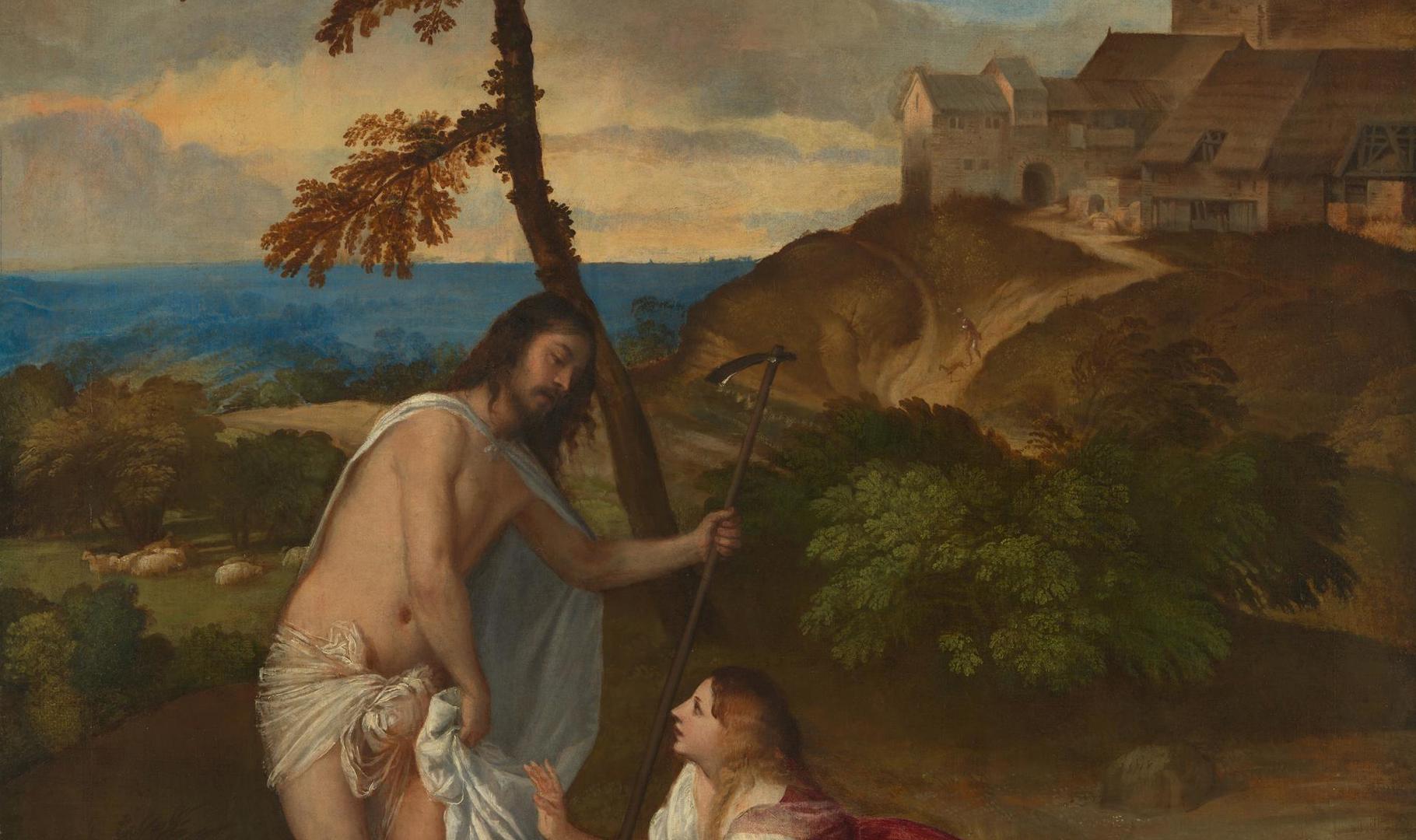 Against tumbling hills, farm buildings, scattered sheep and a glowing sunset, Mary Magdalene reaches towards Christ.
They are in the Garden of Gethsemane, where Mary, having tended to Christ's crucified body in the tomb, has been grieving his death. To her astonishment, the man she mistook for a gardener reveals his true identity: he is Christ, resurrected from the dead.
Titian portrays the heartbreaking moment just after Christ's miraculous return when Mary realises that, although Christ is here, she can no longer touch him or have human contact with him.
She reaches out her hand in wonder, but he recoils. In the Bible (John 20: 14-18), Christ tells Mary, "Do not touch me" or, "Noli me Tangere", because it is time for her (and, indeed, all his followers) to let go of his earthly presence.
Titian shows Mary bound horizontally to the earth: she belongs to this world. In contrast, Christ is upright, and his body (like the tree behind), is directed towards Heaven. However, he forms an arch over Mary and looks at her with tenderness and concern, representing his empathy for and protection of humanity.
The very first picture of the month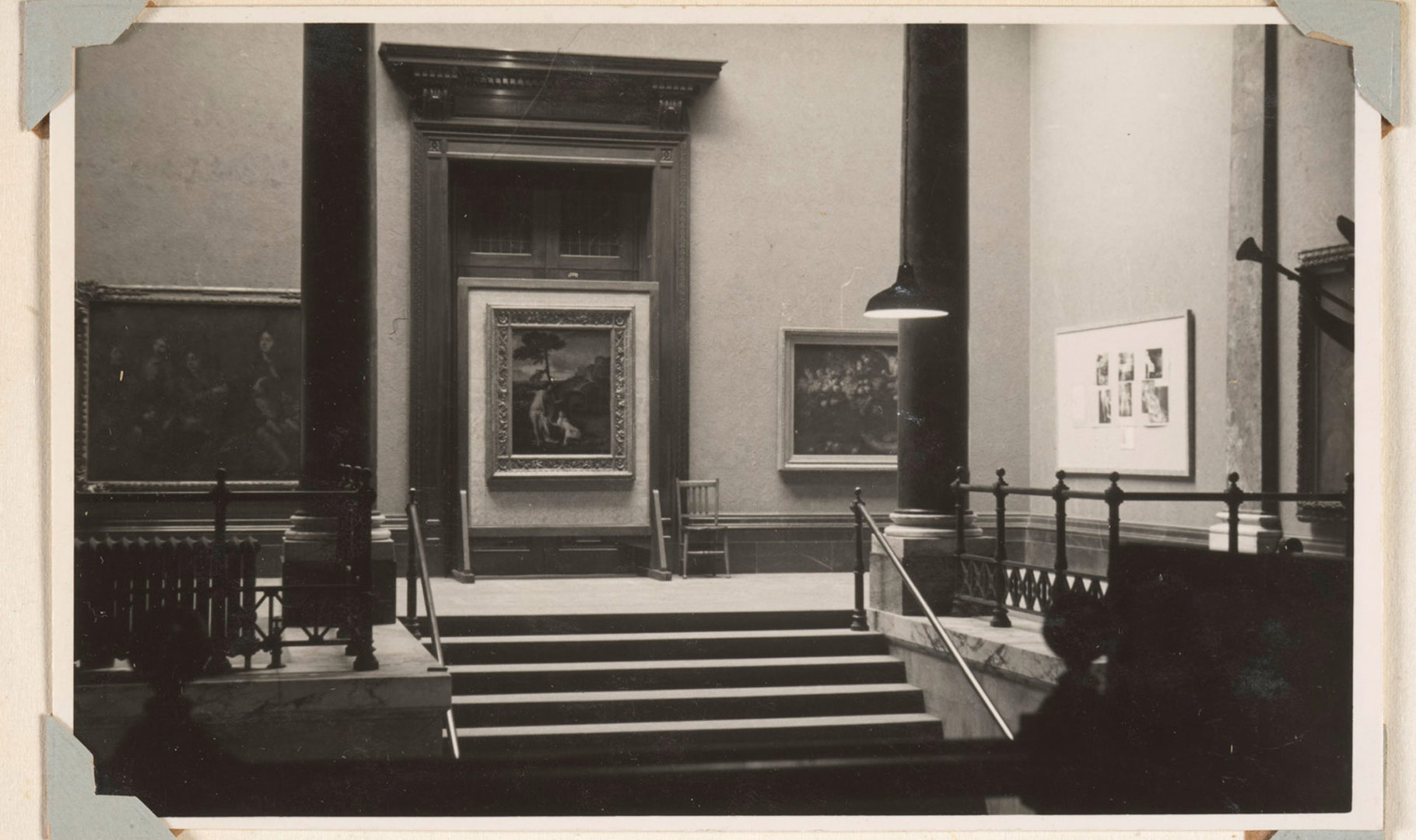 Titian was very young when he painted this work, yet the poignant interplay of hands, gestures and gazes has moved people across centuries. During the Second World War, when the Gallery's paintings were hidden for safe-keeping in a Welsh slate mine, a decision was made to have one painting a month on show. A letter published in 'The Times' in January 1942 explained, "Because London's face is scarred and bruised these days, we need more than ever to see beautiful things."
With its message of loss, love, transcendence and protection, this painting was the first brought back to hang on those empty gallery walls, and started our 'Picture of the month' tradition.
Find out more about our wartime history