Take a tour of the National Gallery's collection with artist Clive Head – discover how painters throughout history have constructed architecture and space.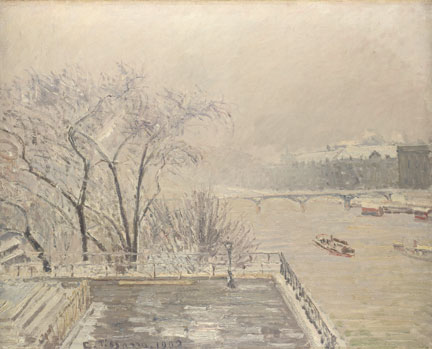 Clive Head: An Artist's Perspective
Camille Pissarro, 'The Louvre under Snow' – 2 mins 16 secs
Clive Head considers Pissarro's subversion of the rules of photographic perspective. How did he manage to create paintings which appear to capture more than a fleeting moment?
Hear more from Clive Head's tour
More about this painting