Take a tour of the National Gallery's collection with artist Clive Head – discover how painters throughout history have constructed architecture and space.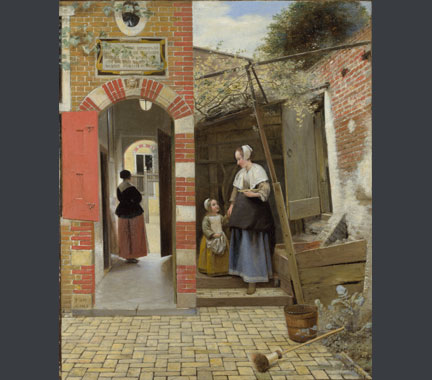 Clive Head: An Artist's Perspective
Pieter de Hooch, 'The Courtyard of a House in Delft' – 1 min 59 secs
Look at De Hooch's constructions from a different perspective with Clive Head. Find out how this painting conveys something more than a straightforward linear narrative.
Hear more from Clive Head's tour
More about this painting