The Gallery has collaborated with the Walpole Society to publish all 36 extant travel diaries of Sir Charles Eastlake (1793–1865), the Gallery's first Director. The full set of diaries have now been published for the first time.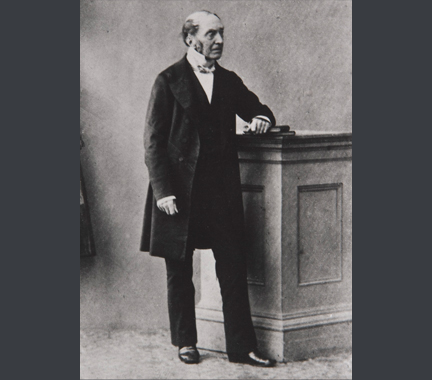 The notebooks housed in the Gallery's archive tell the story of Eastlake's indefatigable quest to add to the Gallery's collection great masterpieces such as Uccello's Battle of San Romano and Giovanni Bellini's Madonna of the Meadow.
The notebooks include a wealth of valuable material relating to pictures viewed by Eastlake at dealers' premises, and in public and private collections. They include notes on their attribution, condition and technique. 
Together they provide a remarkable overview of pictures and collections throughout Italy and parts of Europe between 1830 and 1865, and include numerous references to individual pictures. Publication of a completely accurate text with extensive indices will be an invaluable resource to scholars worldwide. 
The diaries were edited by the former Eastlake Research Fellow, Dr Susanna Avery-Quash (now Research Fellow in the History of Collecting at the National Gallery).
'The Travel Diaries of Sir Charles Eastlake' are available from the National Gallery bookshop and from the Walpole Society [External link].
The Gallery is deeply indebted to The Elizabeth Cayzer Charitable Trust and Sir Denis Mahon for their support of the Eastlake Research Fellowship. The Fellowship was also funded by a generous grant from The Pilgrim Trust to the Walpole Society.