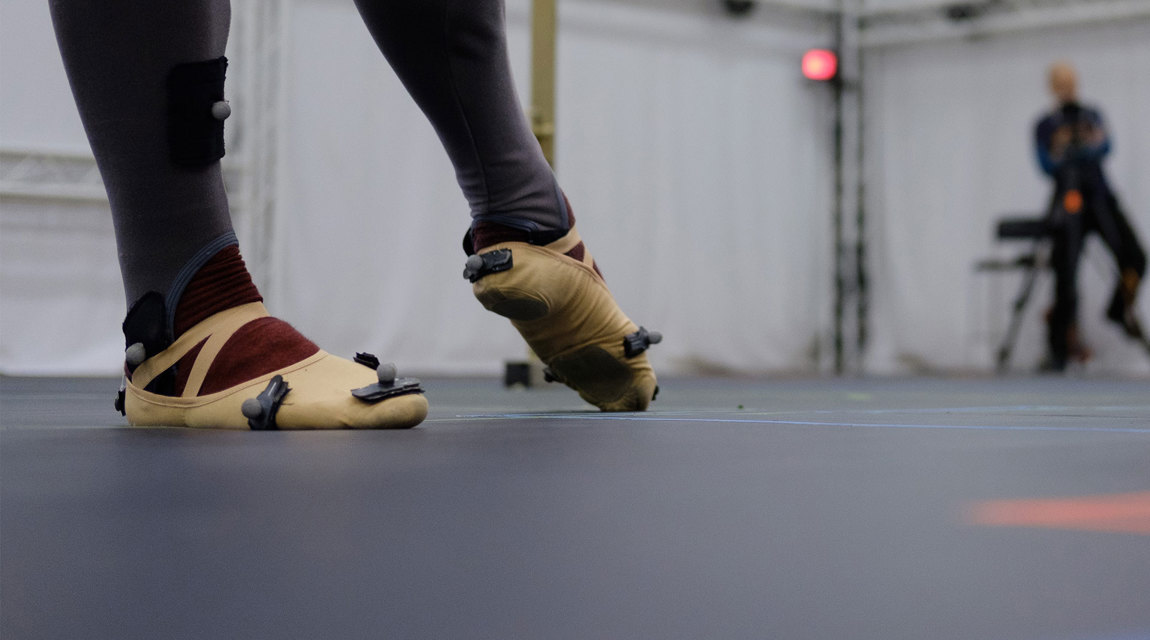 The Rules Do Not Apply
A collaboration between Audience Labs at the Royal Opera House and National Gallery X.
The successful applicants
Following our open call, we're delighted to announce the three artists/teams who have developed micro commissions in response to The Rules Do Not Apply:
These boundary-stretching digital artworks responded to the new realities of our rapidly changing world.
This open call has now closed and the successful applicants have been announced
We are in a moment of immense uncertainty. While we weather the storm, the pandemic has created a catalyst for reflection and change. Amid the hardship, all of us are rethinking our place in the world. Through this open call, we are looking for proposals for dynamic, imaginative digital ideas that creatively explore the changing world that we all face.
On offer are micro-commissions of £4,000 for three artists/creatives (individuals or teams), who work with technology, to make something surprising using digital tools in response to two works: a piece of choreography and a visual artwork.
The call is open to artists working in any digital form and/or medium. We are actively encouraging applications from artists who identify as a Person of Colour, D/disabled and/or a member of LGBTQIA+ community as we want to actively support artists from communities currently underrepresented in our commission awards. Proposals can be submitted by single artists or collaborative teams.
The two artworks chosen as starting points reimagine and disrupt structures of power, refract the old and the new, and play with the unexpected. These are themes we would hope to see explored within these commissions. That being said, the works are offered as starting points: how they are used, interpreted, and remade is up to you.
Creatives will be given access to a piece of choreography by Kristen McNally, performed by Kristen McNally and Lukas Bjørneboe Brændsrød. In 2018, Audience Labs and Google Creative Lab undertook an R&D in Australia, working with Kristen to create a special digital work in which the dancers push boundaries not possible on the physical stage. The piece is about a female dancer emerging into a digital world, exploring how to make and remake, realising her power of creation free from the constraints of the real world. Creatives would be given access to this choreography as motion capture data files (.fbx). Technical info about how to view the motion capture data and possible approaches is provided with the files.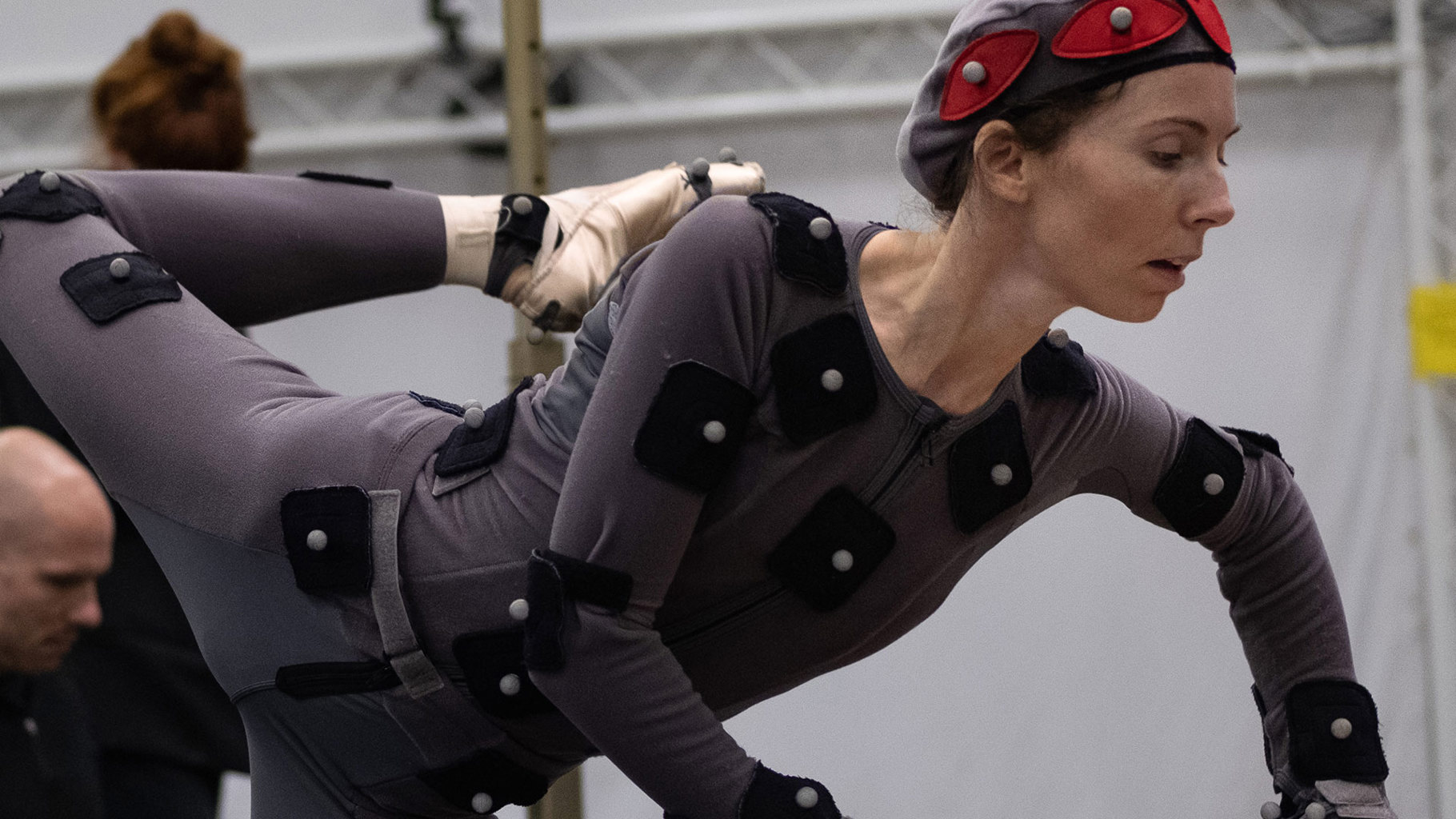 This large-scale triptych was commissioned from Paula Rego (1935–2022), the National Gallery's first Associate Artist in 1989–91. Chosen to reflect ideas of transformation and empowerment in Eve, Rego's painting appropriates the strict linear perspective of 15th-century painter Carlo Crivelli's house and garden and reimagines the space to explore the narratives of women in biblical history and folklore found in various paintings across the National Gallery. Figures inspired by the Virgin Mary, Saint Catherine, Mary Magdalene and Delilah among others, occupy the same dream-like world and were modelled on National Gallery staff members of the time. Like the character of Eve, Rego's painting celebrate defiant women, drawing connections between their powerful narratives and histories. Using the numerous narratives and layered  imagery of 'Crivelli's Garden' and the choreography of Eve, creatives are invited to create a new and powerful work that pushes the boundaries of dimension, representation and the imagination. Creatives will be given access to high-resolution images of the artwork.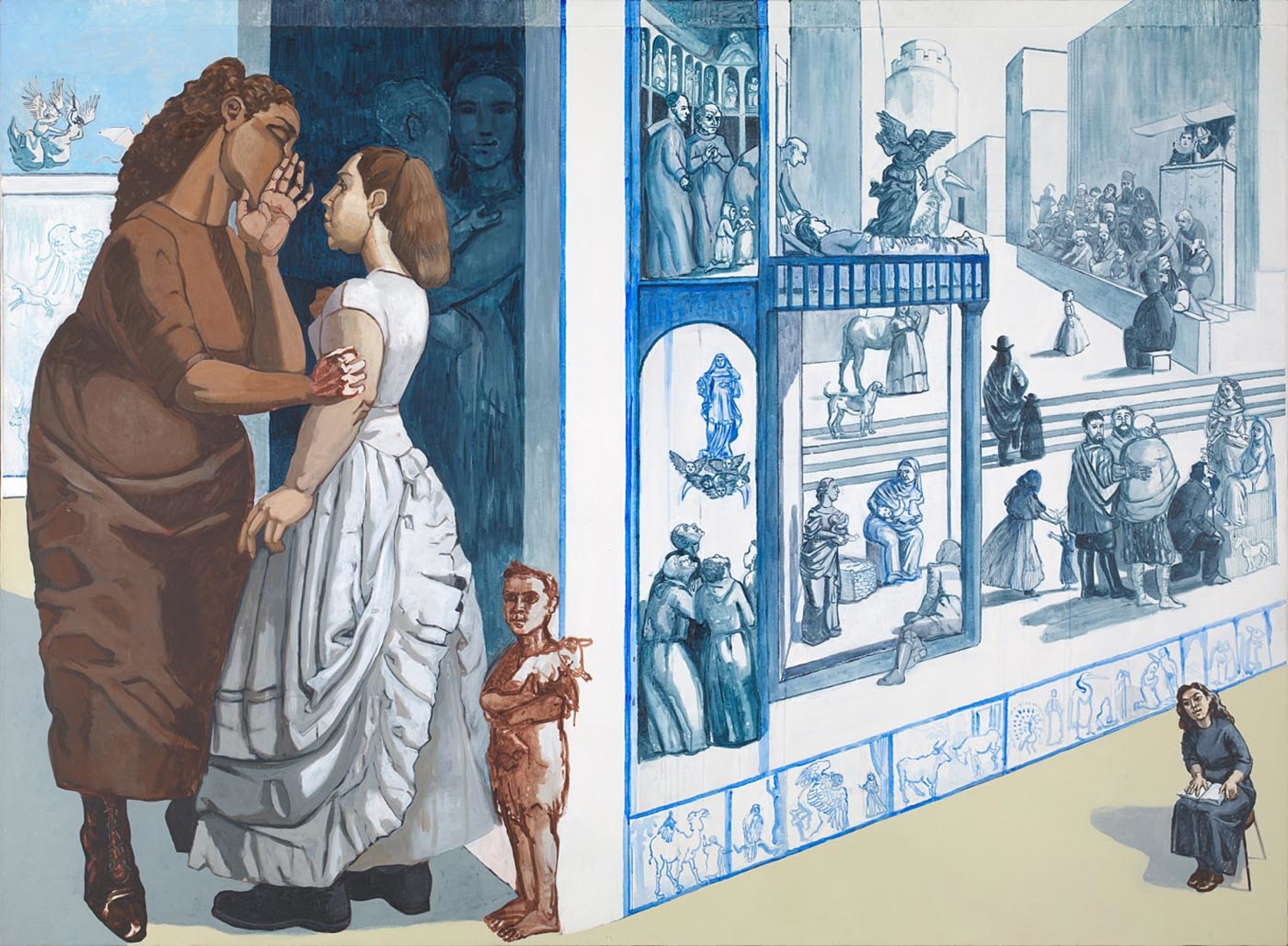 We are looking for proposals for original digital visual works/experiences, using the artworks provided as a starting point for experimental works that can be presented online at the end of the commission period in March 2021.
We are not looking for detailed concept proposals – the application form will be used to understand the scope and potential of what you want to achieve through the micro-commission, your creative response to the assets, your technical approach, and any expertise/support you think you might need for during development.
Formats for submission are included in the application form. We will accept proposals for video (high-resolution files) or interactive works (exported build/app and video documentation). All proposals must integrate the motion capture assets (artwork 1: 'Eve', 2018), and demonstrate some form of response to the Paula Rego work (artwork 2: Paula Rego, 'Crivelli's Garden', 1990-91).
Three winning artists or teams will each be given £4,000 and some bespoke coaching from Audience Labs at the Royal Opera House, National Gallery X, and technical mentorship from Google Creative Lab to produce the micro-commission over a month-long period from February to March 2021.
The micro-commission will cover all fees, and any materials, equipment or expenses that you need to develop the digital work. A panel of judges will award micro-commissions to three successful applicants. The winning applicants will be notified in early February 2021. Development of the micro-commissions will take place over a month period from 15 February - 15 March 2021. We anticipate that it will require approximately 2 weeks of work across this period.
Technical support and advice will be provided throughout development however we expect that applicants have the existing expertise and resources to manipulate motion-capture data assets via their own digital software. Creatives will retain the IP of their work–the IP of the raw data remains with the originating artists and institutions.
The projects will be presented in an online showcase; National Gallery X and Audience Labs at the Royal Opera House will document and support the launch of the projects in March 2021.
Jury
Find out more about our jury for The Rules Do Not Apply, below.
About Audience Labs at the Royal Opera House
Audience Labs at the Royal Opera House is an artist-led innovation program that brings together pioneering artists and next generation technology to create boundary-breaking contemporary opera and ballet experiences. Rooted in the Royal Opera House's tradition of stagecraft and alive to the possibilities of immersive technologies, Audience Labs invites new and diverse audiences to experience ambitious and innovative work - wherever they are. Audience Labs works through partnerships and a diverse range of collaborators from artists to major international technology companies to government departments, museums, festivals and more. Committed to sharing learning and insight from R&D and projects and serving as a resource for the UK arts sector, Audience Labs aim to spark a dialogue around collaboration and innovation, enabling connections between cultural organisations and the technology sector and bringing together diverse creative talent, reducing barriers to entry and improving opportunity for digital adoption.
About National Gallery X (NGX)
NGX is an ambitious project at the forefront of digital innovation. Working in partnership with King's College London, we have set out to create the sorts of new museum experiences technology could make possible in ten years' time. The challenge for NGX is to create these experiences today. With a strong commitment to artistic, educational, and curatorial expertise at the National Gallery, NGX provides a space for residencies and short-term interventions from artists and thinkers to explore how technological inventions can inform new kinds of cultural experiences.