National Gallery X
Tomorrow's museum now
What is the museum of the future? How might technology change and improve your experience?
We have launched National Gallery X (NGX) to answer these questions, and more.
Working in partnership with King's College London, we are setting out to create the sorts of new museum experiences technology could make possible in ten years' time. The challenge for NGX is to create these experiences today.
This is a YouTube video player. Below the video are the title, view time and description. Below that is a carousel of video thumbnails. Clicking a thumbnail will load and play that video.
An important moment
2019 marks 30 years since the birth of the internet and five years until the Gallery turns 200. It's an important moment, where the next generation of technology could profoundly alter how art is created, presented and engaged with.
We are certain that new technology, such as 5G, advanced robotics and artificial intelligence, will change the world in the next ten years, but how will they change the Gallery, as it enters its third century?
How can contemporary artists, thinkers and creatives use these technologies in their practice and how can they help us understand old masters in new ways? How can they create new ways to access, engage and experience the Gallery and its collection?
A space for collaboration and experimentation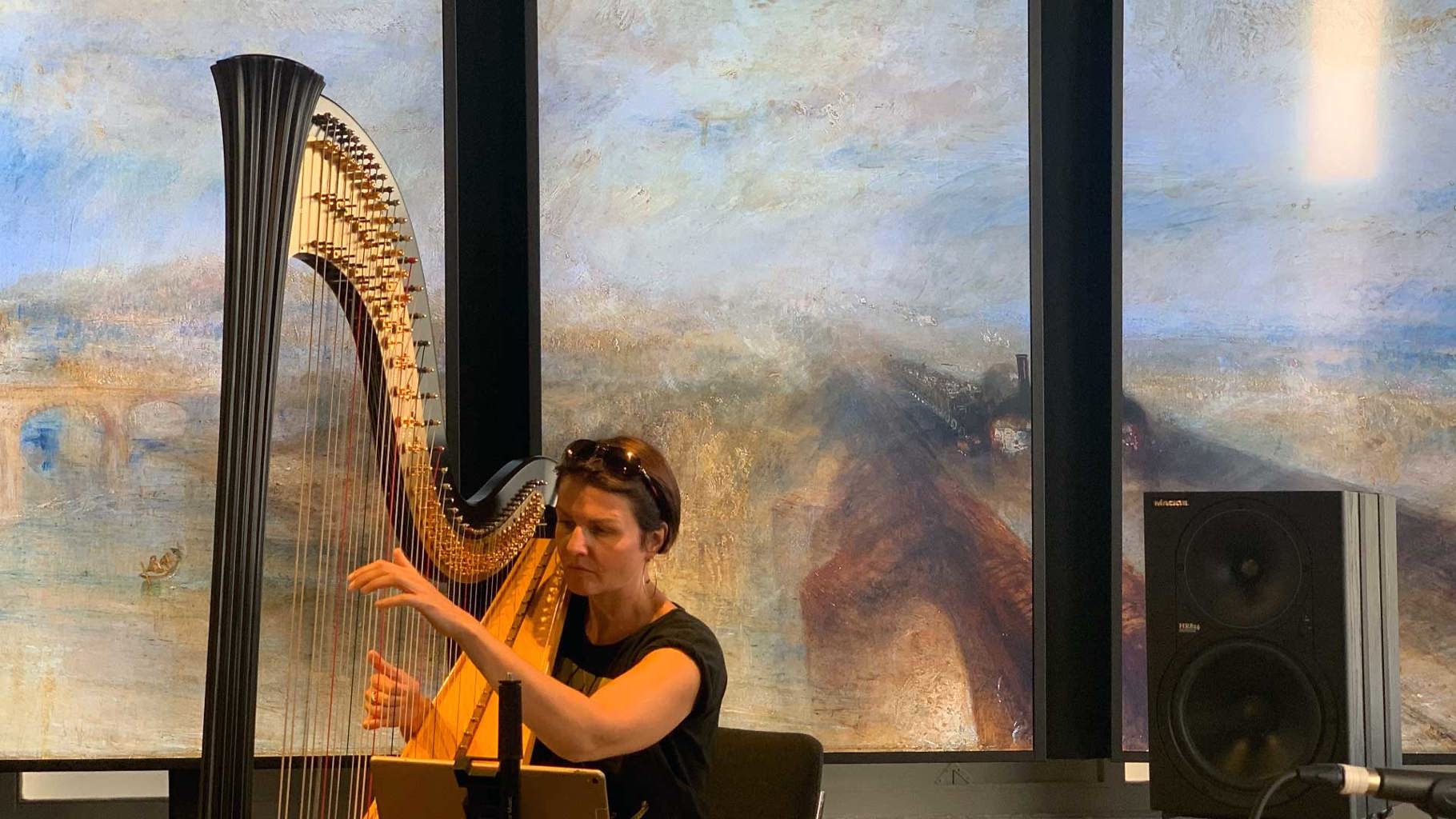 Through a partnership with King's College London, we've opened a studio at the Gallery. The studio will provide a space for residencies and events where artists and creatives can explore experimental technologies as well as critical arts, humanities and social science research on culture and the (digital) creative industries, at King's. This exploration into current King's research will be combined with the art and audiences of the Gallery to form a unique vision of the museum of the future.
What to expect from NGX
At our launch event, we've featured the first example of the kinds of work we're looking to develop. Composer Peter Wiegold has created a special composition, 'Rain, Steam and Speed' that responds to Turner's great painting using sound design by Keir Vine and immersive spatial audio technologies developed by Professor Zoran Cvetkovic from King's Department of Infomatics. This gives a sense (although, on a smaller scale) for what to expect from our first residencies, which include theatre director Robert Wilson, arts collective ANALEMA and the Middlesbrough Institute of Modern Art. Each of them in different ways will unlock new possibilities, new practise and new visions of what comes next.
Supported by