Associate Artist 1991-3
Ken Kiff was born in London in 1935 and died there in 2001. His vibrant paintings and prints sprang directly from his imagination.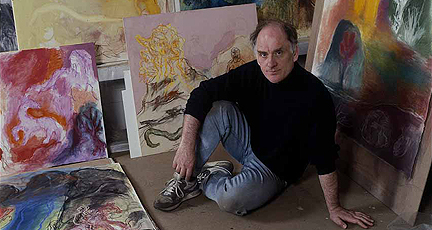 His pictures are colourful and joyous, occasionally menacing and sinister and are driven by his fascination with colour, as well as his own very personal iconography.