Copies of the Roman poet Ovid's 'Metamorphoses' take up a lot of shelf space in Mary Beard's study, she looks at Titian's reinvention of the tales.
A rich source of themes
Titian took inspiration from the Roman poet Ovid's (43 BC–17 AD) 'Metamorphoses' and other Classical works for Philip II's commission.
The collection of stories in 'Metamorphoses' (from the Greek 'change') all involve a transformation in form; be it from hunter to stag, or from king of the gods to a glamorous, friendly(ish) bull.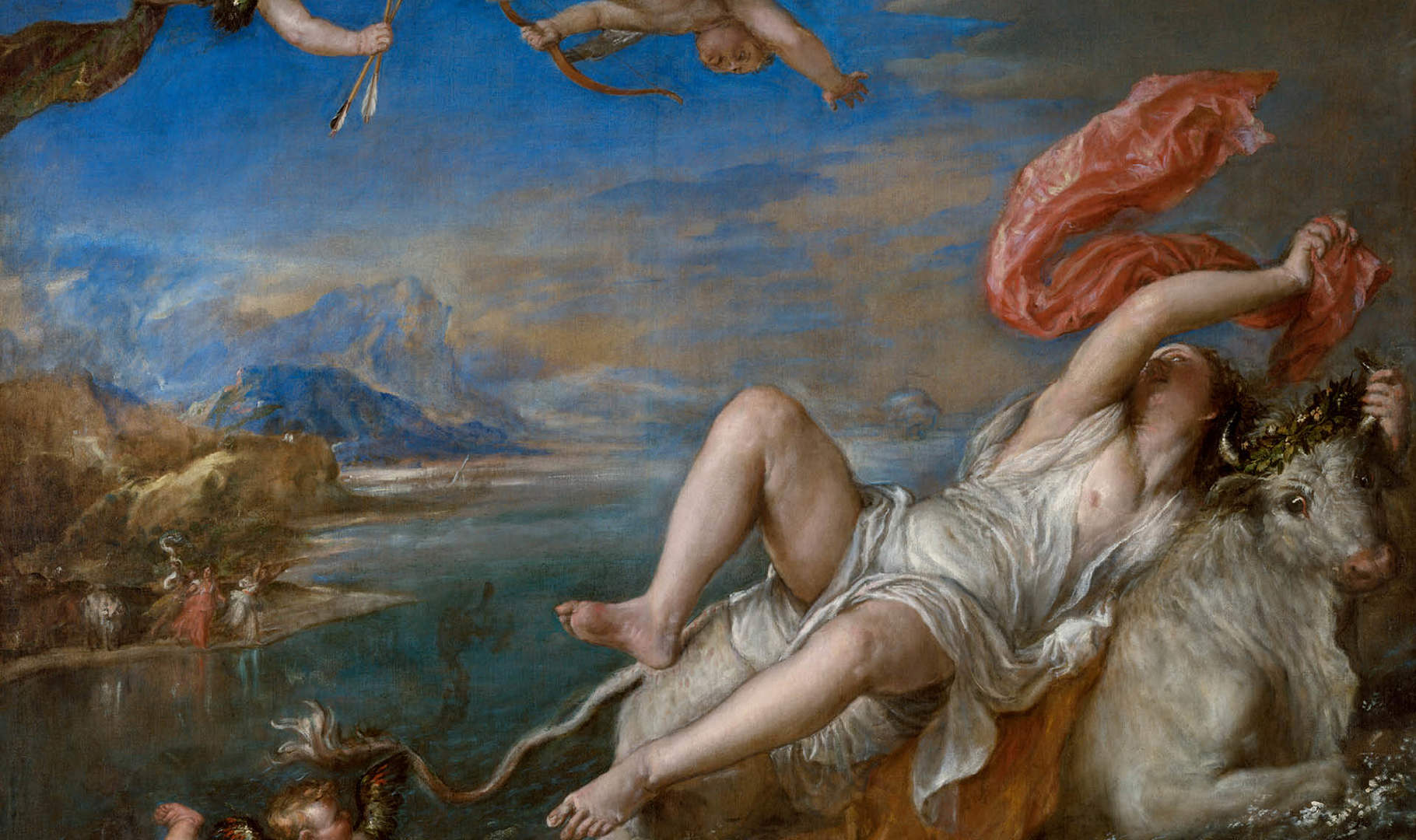 Real emotions in an imagined world
What's remarkable about these paintings for Philip II is their emotional intensity.
Ovid's stories rely on powerful emotions, curiosity, jealousy, love and desire, for their drama.
Gods and mortals, love and death; Titian's retells these ancient stories which hold eternal meaning.
Potentially distant gods and goddesses, along with their human counterparts, are painted by Titian in a way that not only tells their story but gives it emotional impact.
Titian's 'Diana and Callisto'
Visual poetry
Titian not only took inspiration from the stories' text but also Ovid's written form - poetry. Titian called these works the 'poesie' which might seem strange for something visual.
It tells us what a powerful effect Titian wanted these paintings to have; beautiful images with a dark side that make us feel as well as see the paintings in front of us.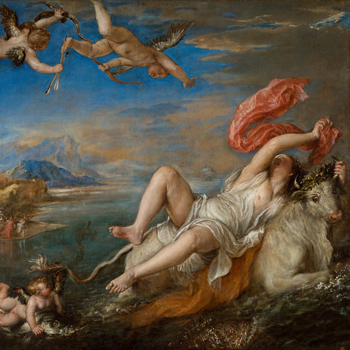 Everyone wanted paintings by Titian; we find out what made him so special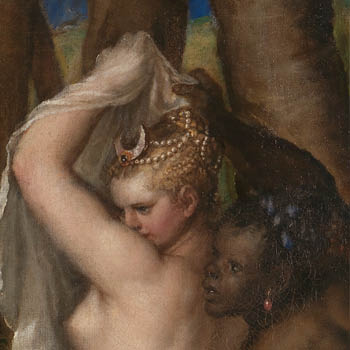 The most ambitious and magnificent works of his career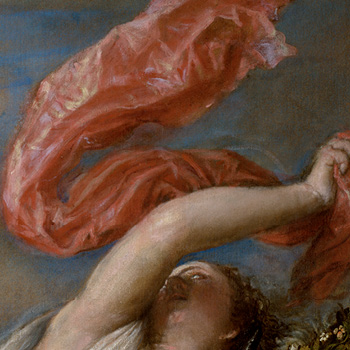 See Titian masterpieces in London, Edinburgh, Boston, and Madrid