Titian's 'poesie' have more than their mythological theme in common; surrounding each one is huge, beautifully carved frame.
Hard to believe it but these frames aren't over four hundred years old, like the paintings they surround, but were made recently by our Framing Department.
Follow Peter Schade our Head of Framing into the workshop to hear how his team transformed planks of Italian timber into replica 17th-century frames fit for for a king (or Prince Philip of Spain).
This is a YouTube video player. Below the video are the title, view time and description. Below that is a carousel of video thumbnails. Clicking a thumbnail will load and play that video.
1 video
Peter Schade, the Head of the Framing department at the National Gallery, shows the process of creating six huge matching frames for the Titian: Love Desire Death exhibition. Matthias Wivel, Curator of 16th-century Italian paintings, and curator of t...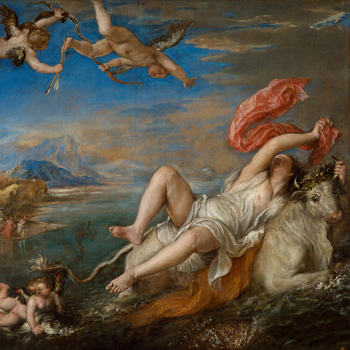 Everyone wanted paintings by Titian; we find out what made him so special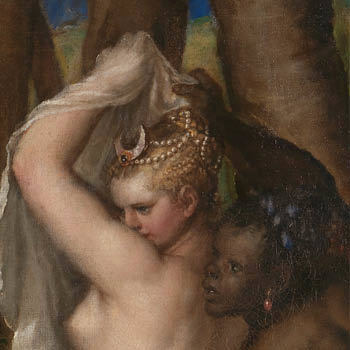 The most ambitious and magnificent works of his career