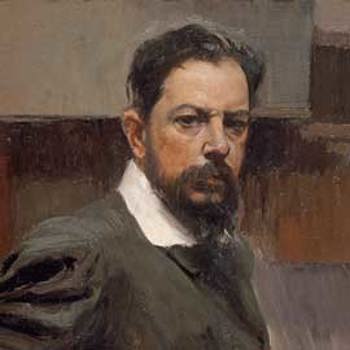 What you need to know about Sorolla
He's one of Spain's most celebrated artists, but is less well known outside of his home country. Here's what you need to know about the artist dubbed Spain's Impressionist
This is a YouTube video player. Below the video are the title, view time and description. Below that is a carousel of video thumbnails. Clicking a thumbnail will load and play that video.
1 video
He's one of Spain's most celebrated artists, but is less well known outside of his home country. Here's what you need to know about Sorolla, the artist dubbed Spain's Impressionist.
Early hardship
Born Joaquín Sorolla y Bastida in Valencia in 1863, Sorolla was only two years old when both of his parents died in a cholera epidemic. He and his younger sister were adopted by their mother's sister and her husband.
Image above: Joaquín Sorolla, 'Self Portrait', 1904 © Museo Sorolla, Madrid
Precocious talent
Sorolla's exceptional artistic talent was evident from a young age. He started exhibiting paintings at the Exposición Nacional de Bellas Artes in Madrid in his late teens, and in 1881, was accepted to the Academy of Fine Arts in Valencia. In 1884, not yet 21, he exhibited his first large history painting, which was acquired by the Spanish government.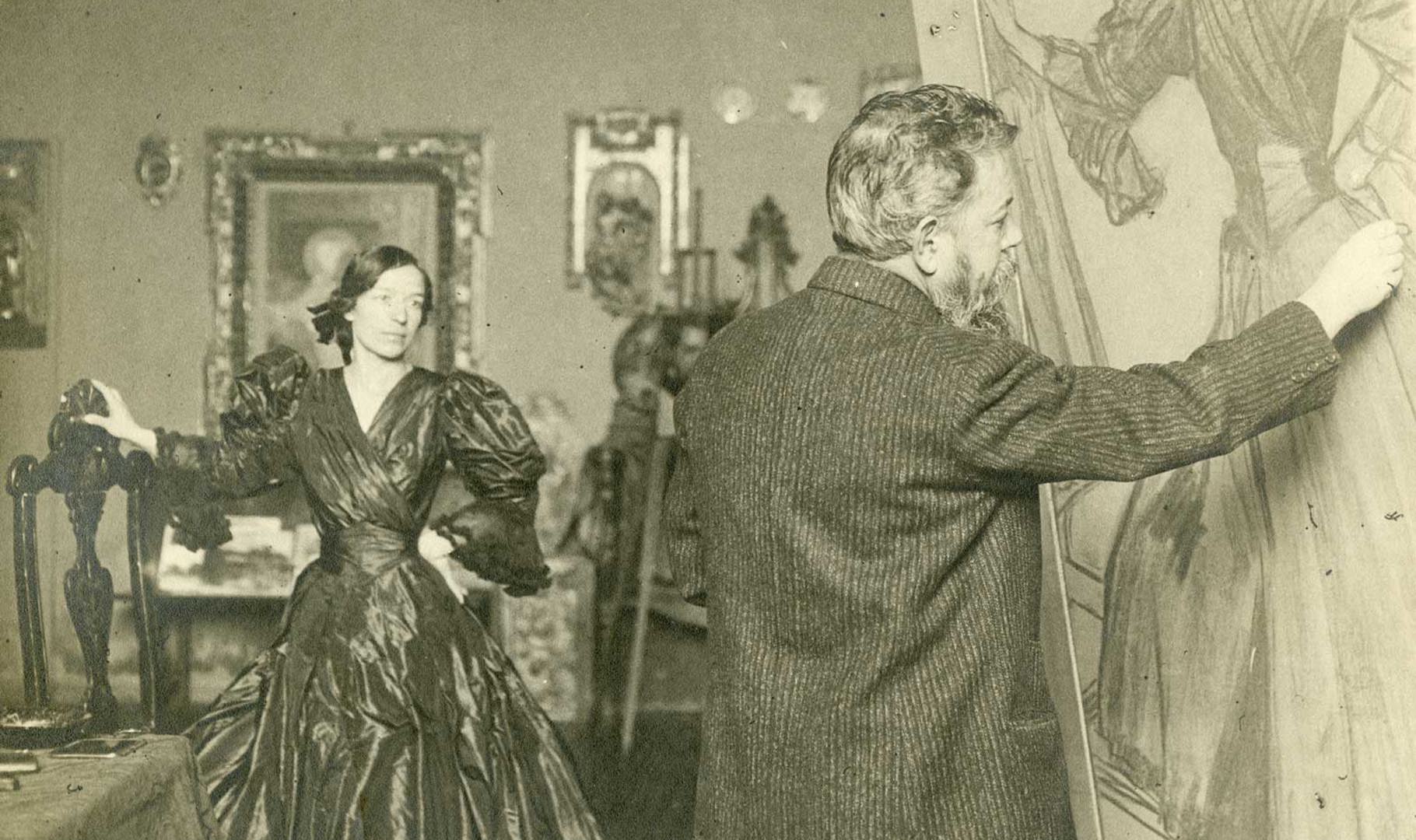 In 1888 he married Clotilde García del Castillo, who was to be his muse and the subject of many of his pictures. They settled in Madrid in 1890 and went on to have three children. They had a passionate relationship; when travelling, Sorolla would write to her every day – often sending flowers inside the letters. He wrote to her: 
"All my love is focused on you. Despite my great love for our children, you are more, much more than them for so many reasons that there is no need to mention. You are my body, my life, my mind, my perpetual ideal."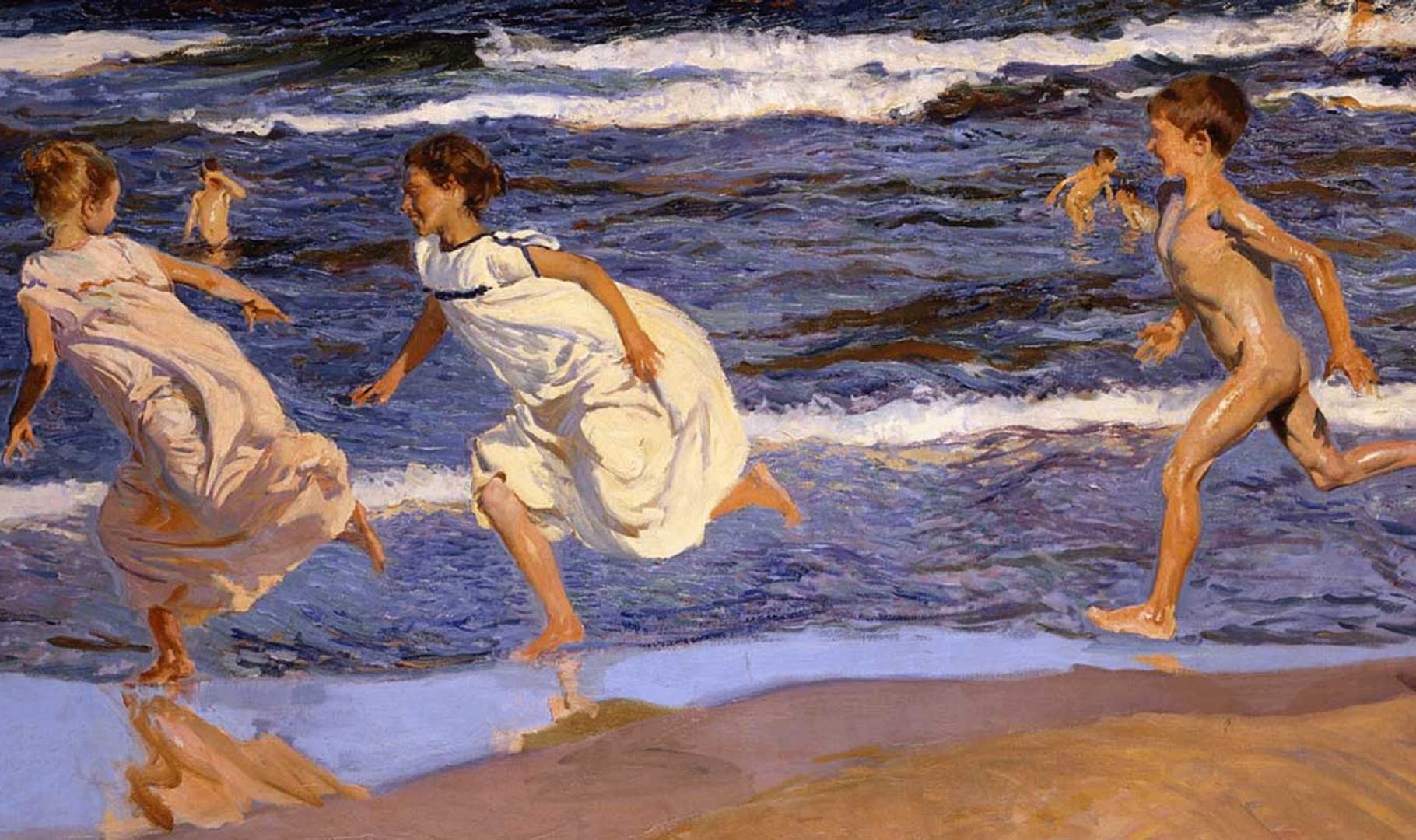 Sorolla's other great love was for his home city of Valencia. Despite living in Madrid, he returned to Valencia every year, drawn to the intense light and broad horizon of the coast. He grew a reputation for beach scenes, which he painted endlessly, and had an uncanny ability for capturing the effects of blazing Mediterranean sunlight. Many of these pictures, often large canvases, were executed 'en plein air', as evidenced by the grains of sand embedded in their densely painted surfaces.
From 1890, Sorolla's career was a breathless succession of Spanish and international exhibitions, commissions for portraits, showers of honours and almost ceaseless travel. Paintings by him were exhibited in Munich, Paris, Chicago, Vienna, Venice, and as far as Buenos Aires. In 1895, his painting 'Return from Fishing' (now in the Musée d'Orsay, Paris) was exhibited at the Paris Salon and then purchased by the French state, confirming his status as a major international figure. By 1900, he could be considered as the most famous of all living Spanish artists.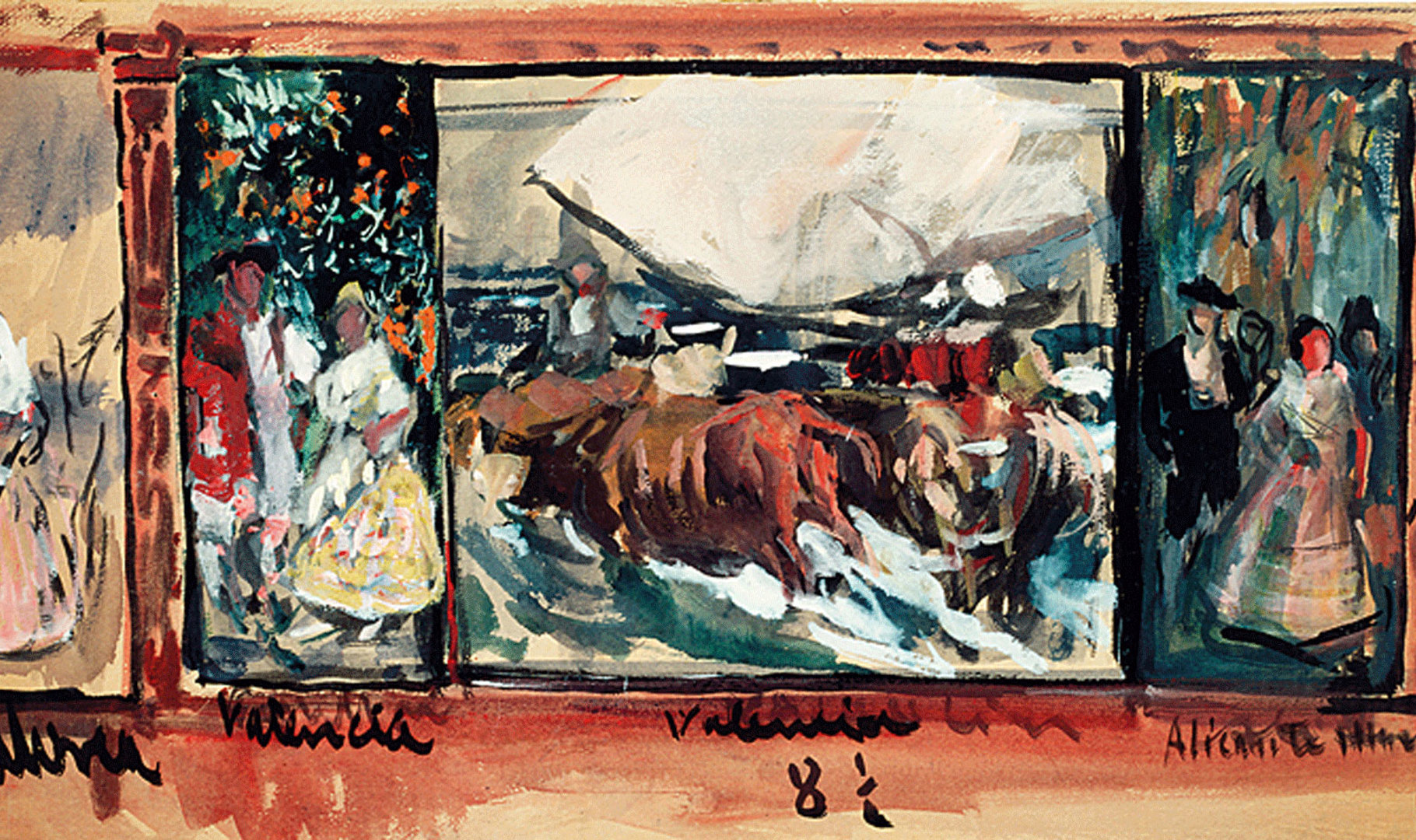 In 1912, Sorolla received his most ambitious commission to date, from the Hispanic Society of America, to paint a series of canvases to decorate their library. The result, 'Vision of Spain', became an all-consuming project for several years. When completed and installed many years later, it would comprise 14 huge canvases (several the size of cinema screens), depicting the regional costumes and customs of the major provinces of Spain; each visually intense and richly detailed canvas evoked the all-enveloping Spanish light and atmosphere.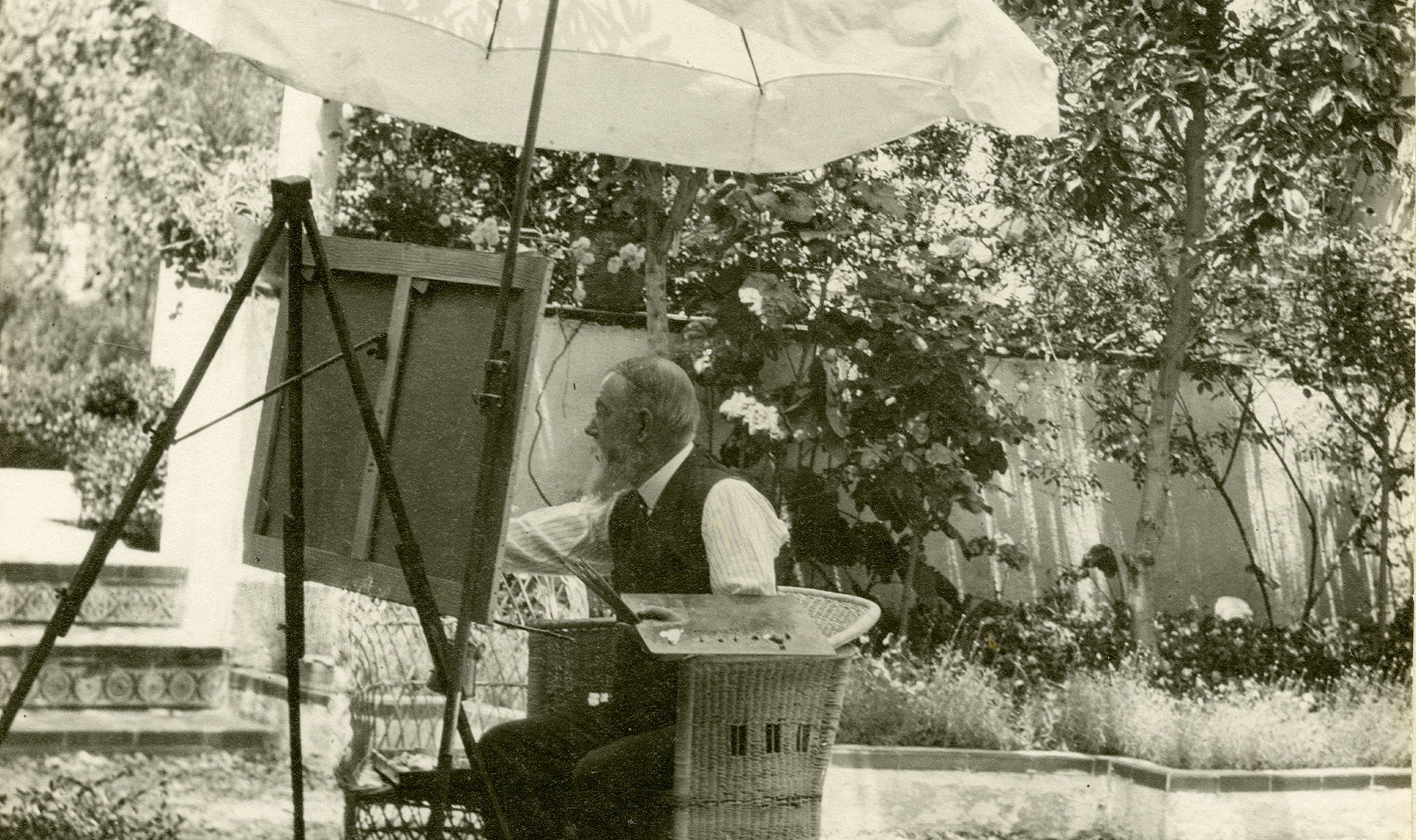 Sadly Sorolla never saw his epic mural cycle installed in New York as he suffered a stroke while painting in the garden, in June 1920. When he died, three years later, he was buried like a state hero. His body was transported in a cortège by train to Valencia, where it was greeted by thousands and there, in his hometown, he was buried in full state pomp.
Sorolla: Spanish Master of Light