Artemisia Gentileschi's Self Portrait as Saint Catherine of Alexandria was one of the most exciting additions to the collection, when it was acquired in 2018. 
Before it went on display, the painting underwent conservation. Each stage of the treatment was documented and discussed in a series of short films, led by our Head of Conservation, Larry Keith, and colleagues in Curatorial, Conservation and Framing: 
This is a YouTube video player. Below the video are the title, view time and description. Below that is a carousel of video thumbnails. Clicking a thumbnail will load and play that video.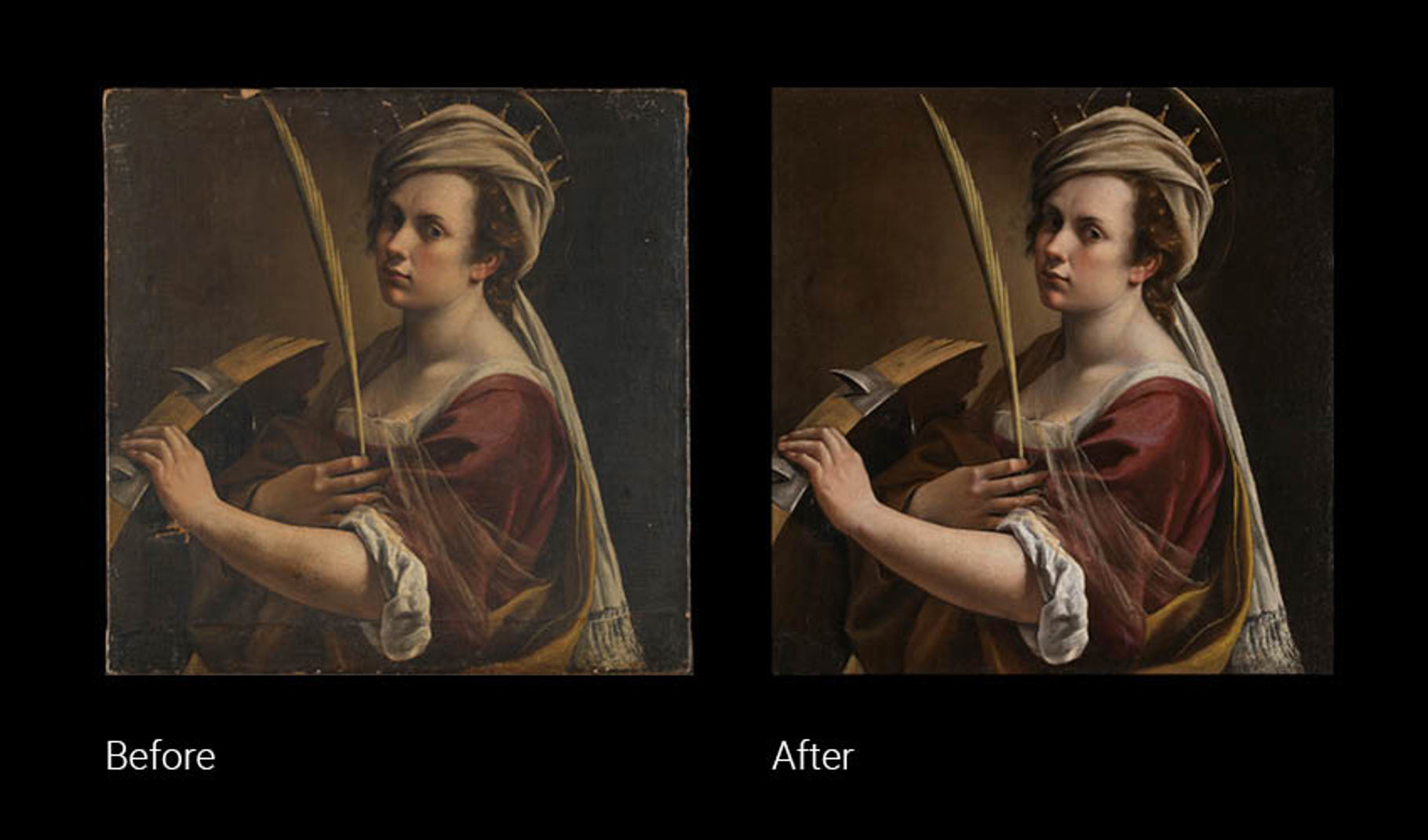 More about Artemisia and conservation at the Gallery