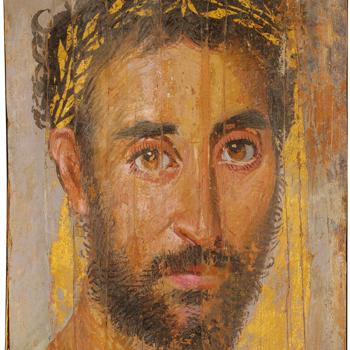 This portrait was excavated from a burial chamber and dates to the second century AD, when Egypt was part of the Roman Empire. A middle-aged man directly confronts the viewer through his large heavy-lidded, golden-brown eyes. His portraitist has taken care to paint every hair of his beard and mou...
On display elsewhere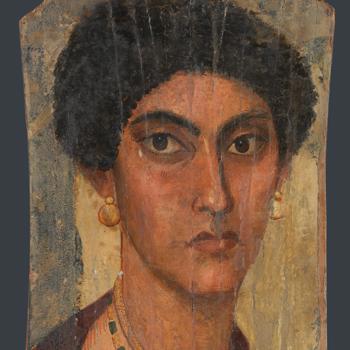 The woman in this portrait wears gold, ball-shaped earrings, a golden braided chain and a necklace made up of rectangular emeralds with alternating gold details. Her rich red tunic has a black gold-edged stripe at her right side: this is a clavus, a sign of status in Rome. The artist records her...
On display elsewhere