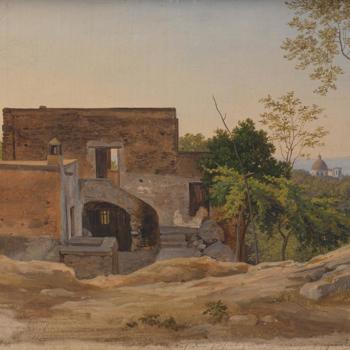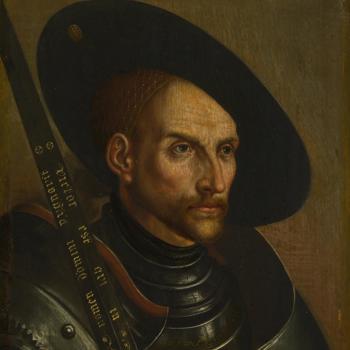 The man in this portrait is mistakenly identified on the reverse as Ulrich I Cirksena, Count of East Friesland, who died in 1466. However, he looks more like Ulrich's son, Edzard I, known as 'the Great', who became count in 1492. His sword is inscribed with a Latin motto: 'Victor est qvi in / nom...
Not on display
This painting is in extremely poor condition, making it very difficult to identify the artist; it is now thought to be by the Munich painter Hans Mielich. The woman's name is not known but her headdress is typical of those worn in southern Germany in the sixteenth century.
Not on display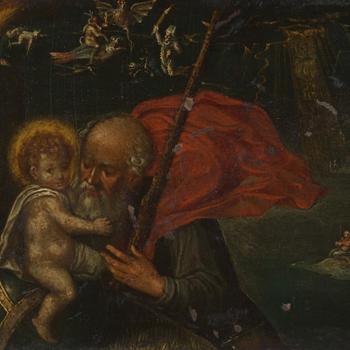 This small picture is painted on a copper plate. This was particularly popular as a support with the German artist Adam Elsheimer, whose love of dynamic draperies and bright colours clearly had an impact on the painter of this work.The infant Christ is lowered gently to rest against a regal orb b...
Not on display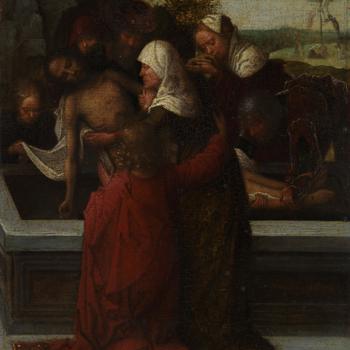 Christ's dead body is lowered gently into his tomb. Mary Magdalene and two other women mourn him; Saint John the Evangelist, who was present at the Crucifixion, kneels beside the Virgin Mary, his back to the viewer. The other men are Joseph of Arimathea, who offered his family tomb for the burial...
Not on display