Bartolomeo Montagna
living 1459; died 1523
Montagna perhaps trained in Venice, where he was living in 1469. However, he was mainly active in Vicenza.
Paintings by Bartolomeo Montagna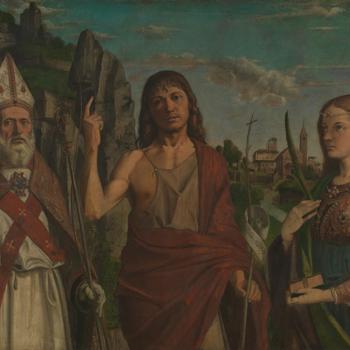 Saint John the Baptist is shown between Saint Zeno, the fourth-century Bishop of Verona, and a female saint. Because of the finery of her clothing and her long flowing hair, she may be Saint Catherine, who was a princess from Alexandria. However, the saint is usually shown with the spiked wheel u...
Not on display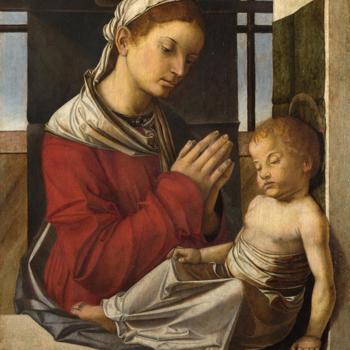 The picture has been transferred from its original panel and placed onto a canvas, a process that has damaged the paint surface. Nevertheless, the composition, where the Virgin is placed behind a ledge and in front of a cloth, shows Montagna's artistic debt to his teacher Giovanni Bellini. The s...
Not on display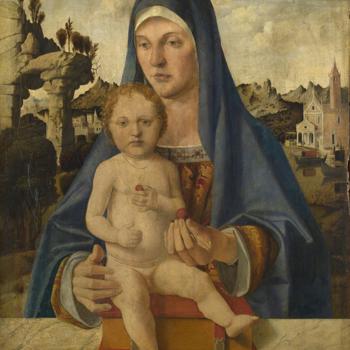 We know little about Montagna's training but it is possible that he spent some time in Giovanni Bellini's workshop in Venice. This composition, in which the holy figures are shown in half-length often set against a landscape background and usually behind a marble ledge, was pioneered by the Venet...
Not on display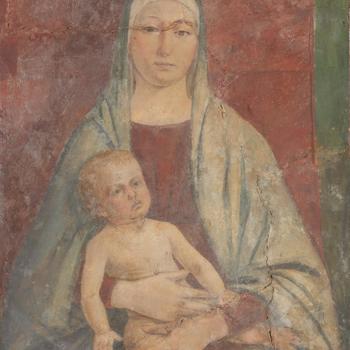 The Virgin and Christ Child are painted in fresco, a technique that involved painting directly onto fresh plaster. The Virgin's mantle would originally have been a much more vivid shade of blue.This once belonged to Austen Henry Layard, archaeologist and explorer. He was a founder of the Arundel...
Not on display