New art installation reveals the sounds of colour in paintings as National Gallery X commissions virtual responses to coronavirus
Issued June 2020
Viewers will feel, hear and sense paintings online through an immersive multi-sensory video artwork inspired by masterpieces in the National Gallery by Van Gogh, Monet and van Eyck.
Commissioned by its new digital studio National Gallery X (NGX), which explores the impact of future technology on art and museum experiences, KIMA: Colour in 360 by Analema Group is a residency launched today, 2 June 2020, as part of a programme responding to coronavirus.   
Three video works transform colour data from van Eyck's The Arnolfini Portrait, Monet's Water-Lilies, Setting Sun and Van Gogh's A Wheatfield, with Cypresses into 360-degree light and sound experiences. Two of these are available to view on YouTube and the National Gallery website from today, at https://www.nationalgallery.org.uk/whats-on/analema-at-ngx with the van Eyck-inspired work following later.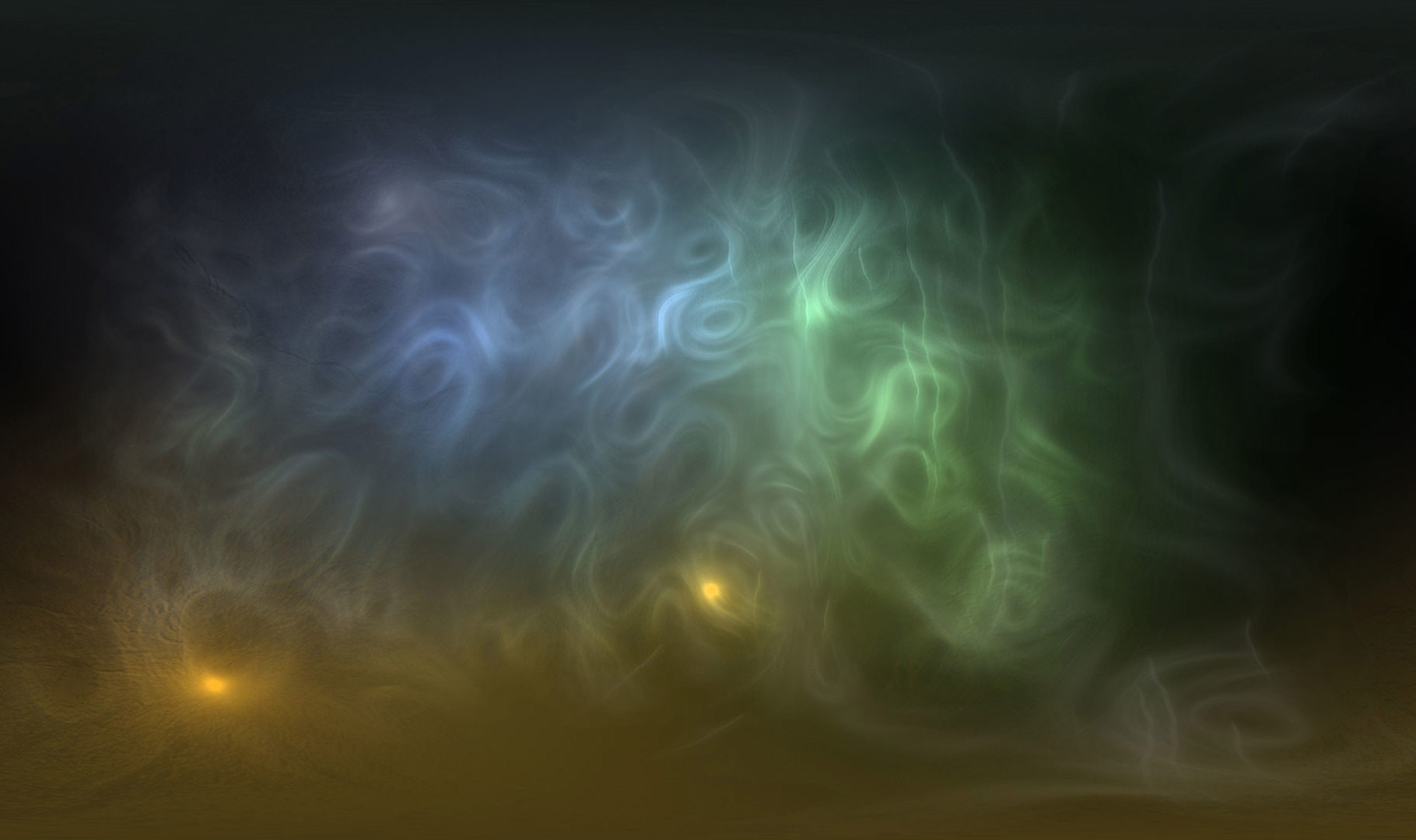 Originally conceived as installations in the NGX studio, they have been reconceived to play online at home on mobile, tablet and computer, allowing audiences to reflect on the artistic practices of painters from the Renaissance to the Impressionists through layers of light and sound.
For KIMA: Colour - Kima is a Greek word for 'wave' - Analema Group has worked with scientists and curators from the National Gallery and data and algorithm experts from King's College to seek a deeper understanding of both the art and science of colour in National Gallery paintings. In addition to this investigation of colour, they have also used techniques to transform the colour data from pictures in the Gallery's collection into light and sound installations.
This virtual artist residency by Analema Group, announced today by NGX, is part of a programme that takes the lockdown as its context and subject and offers a series of creative and philosophical responses to the new world coronavirus has created.
NGX's digital events programme will be led on 16 June by the first in a series of one-night immersive events in collaboration with London's media art platform Art in Flux. 'ART IN FLUX @ NGX' will present cutting-edge artwork exploring the boundaries between art and technology. Pioneering media artists, researchers and academics will present their work, that relates to contemporary art practices, in the wider context of the National Gallery. Demonstrations of new media art will be presented alongside interactive art pieces and performances – accessible exclusively online.
NGX launched in September 2019 in partnership with King's College London and supported by Google Arts and Culture. Its opening event featured Sir Tim Berners Lee and, the results of its first residency, an immersive sound performance by composer Peter Wiegold and sound artist Keir Vine responding to Joseph Mallord William Turner's Rain, Steam and Speed. Since then it has run events with legendary artist and director Robert Wilson; a sector-first event on 5G with UK5G; a hackathon for King's students with Deloitte Digital, and seminars and workshops with Christie's Education and Museum-iD. Its first artist residency, by immersive art collective Analema Group, was due to open just after the National Gallery's buildings closed to the public on 18 March.
NGX's residency programme is led by its co-director, artist and researcher Ali Hossaini. He curates and collaborates with residents, helping them build creative links between the Gallery and King's College London researchers. NGX residencies are presented as living research - works in progress supported by data analysis to understand how audiences respond to them, and how they change a visitor's' perception of art and the National Gallery's collections.
Dr Gabriele Finaldi, Director of the National Gallery, says: 'It may seem paradoxical that a Gallery whose doors are shut due to the pandemic can be even more creative than before. But the Analema Group's residency at NGX shows how the nation's pictures are inspiring a new generation of digital artists to respond in unprecedented ways even in lockdown.'
Ali Hossaini, NGX Co-director says: 'Coronavirus slammed the accelerator on long-term trends. For 200 years, the National Gallery has welcomed the world through its doors, then the unimaginable happened. We had to bring the National Gallery into people's homes. Analema has given us a boundless meditation on the essence of painting.'
KIMA: Colour runs from 2 June 2020 at
https://www.nationalgallery.org.uk/whats-on/analema-at-ngx
National Gallery X is supported by
Google Arts & Culture
NOTES TO EDITORS
About Analema Group 
Analema Group is a London-based arts collective, founded by artist Evgenia Emets in 2010. They create experiences on the intersection between art and technology. Their mission is to reflect on the nature of perception, exploring the relationship between sound, colour, light, movement and form. Their participatory art fills the gap between performers and audiences, enabling them to question their senses and the boundaries of perception. The members of the collective include collaborators from various backgrounds. Evgenia Emets is an artist and poet, she drives artistic vision and creates performance work on the intersection of poetry, language and sound. Dr Alain Renaud specialises in sound installations and sound design. Oliver Mag Gingrich is an artist working in the realm of media art and visual technologies. David Negrao is an artist specialising in visual programming. www.analemagroup.com www.facebook.com/analemagroup
About National Gallery X
Supported by Google Arts and Culture, National Gallery X looks at how emerging technologies in advanced telecommunications, artificial intelligence, human computer interfaces and beyond might transform cultural and artistic experience in the decades ahead. NGX brings together Gallery art, expertise and audiences with research from King's College's faculty and students in a series of residencies, events and collaborative projects.
NGX is part of an innovation lab within DCMS' ​'Culture is Digital' policy programme. This programme was launched in 2018 at the Gallery by the then Secretary of State for Culture, Media and Sport Matt Hancock to stimulate the relationship between the culture and technology sectors.
About King's College London
King's College London is one of the top 10 UK universities in the world (QS World University Rankings, 2018/19) and among the oldest in England. King's has more than 31,000 students (including more than 12,800 postgraduates) from some 150 countries worldwide, and some 8,500 staff. 
King's has an outstanding reputation for world-class teaching and cutting-edge research. In the 2014 Research Excellence Framework (REF), 84 per cent of research at King's was deemed 'world-leading' or 'internationally excellent' (3* and 4*). 
Since our foundation, King's students and staff have dedicated themselves in the service of society. King's will continue to focus on world-leading education, research and service, and will have an increasingly proactive role to play in a more interconnected, complex world. Visit our website to find out more about Vision 2029, King's strategic vision for the next 12 years to 2029, which will be the 200th anniversary of the founding of the university. 
World-changing ideas. Life-changing impact: https://www.kcl.ac.uk/news/headlines.aspx 
For further information, please contact the National Gallery Press Office on 020 7747 2865 or email:  press@ng-london.org.uk
Publicity images can be obtained from https://press.nationalgallery.org.uk/