Kehinde Wiley at the National Gallery: The Prelude
Issued February 2021
The National Gallery is delighted to announce a collaboration with Kehinde Wiley on an exhibition of new work, which will be presented in Trafalgar Square this winter (10 December 2021 – 18 April 2022).
Kehinde Wiley (b. 1977, Los Angeles) is an American artist best known for his portraits that render people of color in the traditional settings of Old Master paintings. Most famously, in 2017 he was commissioned to paint Barack Obama, becoming the first Black artist to paint an official portrait of a president of the United States.
His work makes reference to the canon of European portraiture by positioning contemporary Black sitters, from a range of ethnic and social backgrounds, in the poses of the original historical, religious or mythological figures. His images – as part quotation, part intervention – raise questions about power, privilege, identity, and above all highlight the absence or relegation of Black figures within European art.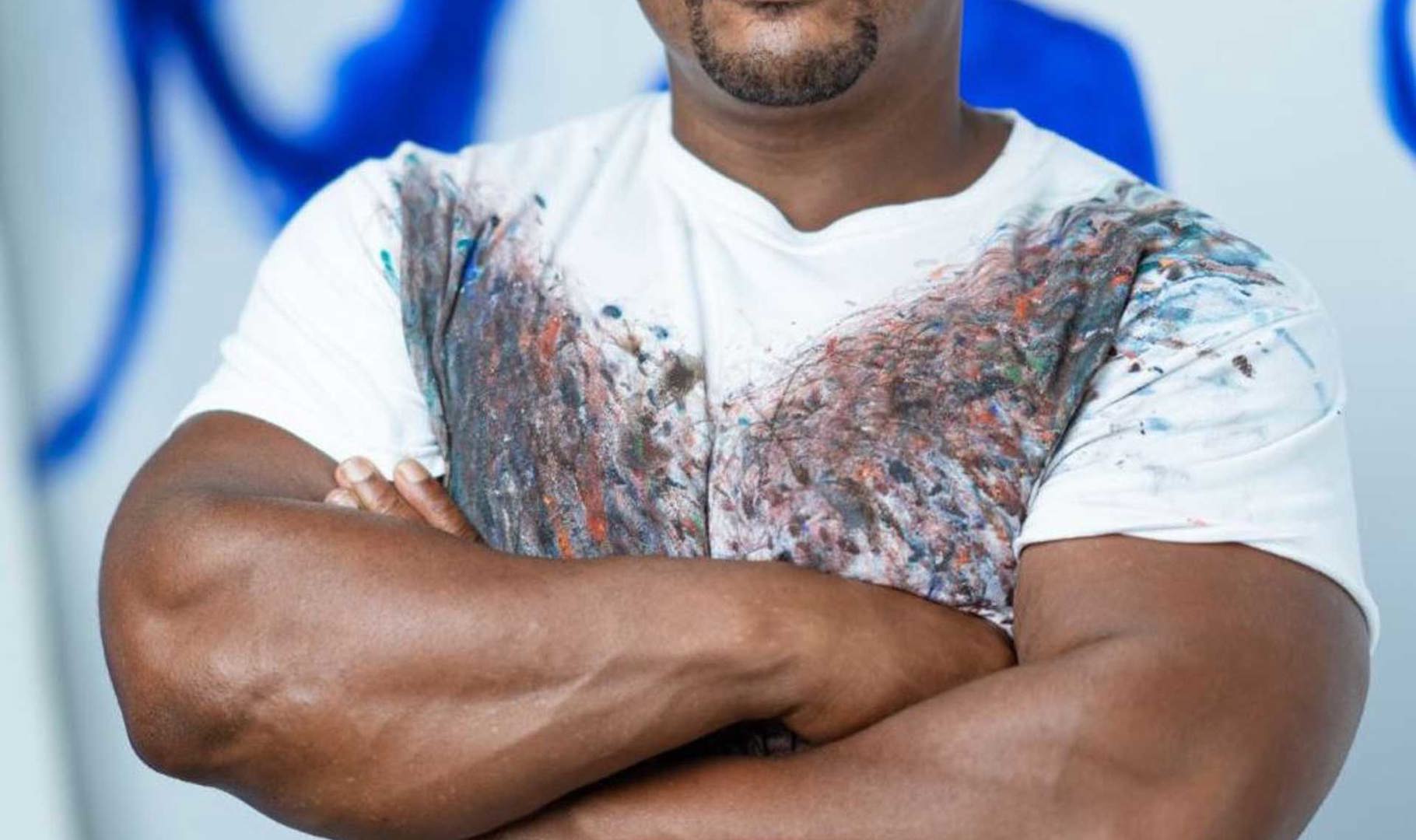 For his first collaboration with a major UK gallery, Wiley will explore artistic conventions and modes of representation in the European landscape tradition – mountainous, coastal, sublime, transcendental – through the media of film and painting.
Wiley's first film installation, 'Narrenschiff' (2017), was a contemporary response to the 'Ship of Fools' theme, popular in European culture from the late 15th century. It featured a group of young Black men at sea, struggling to reach the land – a metaphor for both historical and contemporary histories of migration and social dislocation. Building on these themes at the National Gallery, Wiley will explore European Romanticism and its focus on epic scenes of oceans and mountains, and humankind's relationship with nature. The film included in this project will feature Black Londoners that Wiley met and cast for the film on the streets around the National Gallery.
Situated in the Sunley Room, in the midst of the Gallery's collection, this free exhibition will draw out the dynamic relationship between Wiley's work and the National Gallery's historical landscapes and seascapes by artists such as Claude, Friedrich, Turner and Vernet.
National Gallery Director, Dr Gabriele Finaldi, says, 'We have been in conversation with Kehinde Wiley since early 2019 about working together on National Gallery Collection-related themes. He will be engaging with the sublime landscape tradition in Western painting and I look forward to his strong and distinctive take on this subject.'
More information at nationalgallery.org.uk
Twitter @nationalgallery
Facebook @thenationalgallery
Instagram #nationalgallery
YouTube The National Gallery
Sponsored by

The Sunley Room exhibition programme is supported by the Bernard Sunley Foundation
NOTES TO EDITORS
Kehinde Wiley is represented by Stephen Friedman Gallery, London, and the exhibition is supported by Stephen Friedman Gallery and Galerie Templon, Paris-Brussels.
Image: Kehinde Wiley. Photographer: Abdoulaye Ndao 
About the Hiscox Group
Hiscox is a global specialist insurer, headquartered in Bermuda and listed on the London Stock Exchange (LSE:HSX). Our ambition is to be a respected specialist insurer with a diverse portfolio by product and geography. We believe that building balance between catastrophe-exposed business and less volatile local specialty business gives us opportunities for profitable growth throughout the insurance cycle. The Hiscox Group employs over 3,000 people in 14 countries, and has customers worldwide. Through the retail businesses in the UK, Europe, Asia and the USA, we offer a range of specialist insurance for professionals and business customers as well as homeowners. Internationally traded, bigger ticket business and reinsurance is underwritten through Hiscox London Market and Hiscox Re & ILS. Our values define our business, with a focus on people, courage, ownership and integrity. We pride ourselves on being true to our word and our award-winning claims service is testament to that. For more information, visit www.hiscoxgroup.com.
For further information, please contact the National Gallery Press Office on press@ng-london.org.uk
Publicity images can be obtained from https://press.nationalgallery.org.uk/