'Dance to the Music of Our Time' is a new live exhibition – a series of performances, film screenings and talks – presenting the work of four contemporary artists: Hetain Patel, Florence Peake, Zadie Xa and Benito Mayor Vallejo.
Taking its title after Nicolas Poussin's most celebrated painting of dance, 'A Dance to the Music of Time' (about 1634, The Wallace Collection), and presented alongside the exhibition 'Poussin and the Dance', the programme explores the relationship of storytelling and contemporary art through the use of movement, dance and choreography.
Priyesh Mistry, our Associate Curator for Modern and Contemporary Projects and curator of 'Dance to the Music of Our Time' joined us to talk about the programme.
Can you tell us about the parallels between artists working in dance today and how Poussin approached dance in art?
The 'Poussin and the Dance' exhibition is an exciting moment to reassess how we perceive Poussin as an artist. For many, he is seen as stuffy and an overly academic 17th-century painter, partly because of the way that many art historians had formalised his relationship to classical antiquity. By focussing on an earlier period of Poussin's practice, during the late 1620s and 1630s, we get to see how his paintings and drawings are full of energy, movement and raucous fun. Poussin studied the moving body from various sources not only from living dancers, but stone friezes and other paintings and drawings, to give his figures that extra sense of dynamism. He also made wax figurines that he could mould into different compositions to create the large-scale panoramic scenes of mythological and Biblical narratives.
The exhibition has provided a fantastic opportunity with the Gallery's Modern and Contemporary programme to see how artists working today also reflect on dance and the moving body to explore how we tell stories that are relevant for our society today. 'Dance to the Music of Our Time' is a series of talks, film screenings and performances that will present the work of four London-based artists: Florence Peake, Hetain Patel, Zadie Xa and Benito Mayor Vallejo. In different ways, they have all looked at how dance and movement can be used to retell stories or historic narratives today, much in the same way that Poussin as an artist looked at dance to retell the grand mythological and biblical stories for a new audience in the 17th century.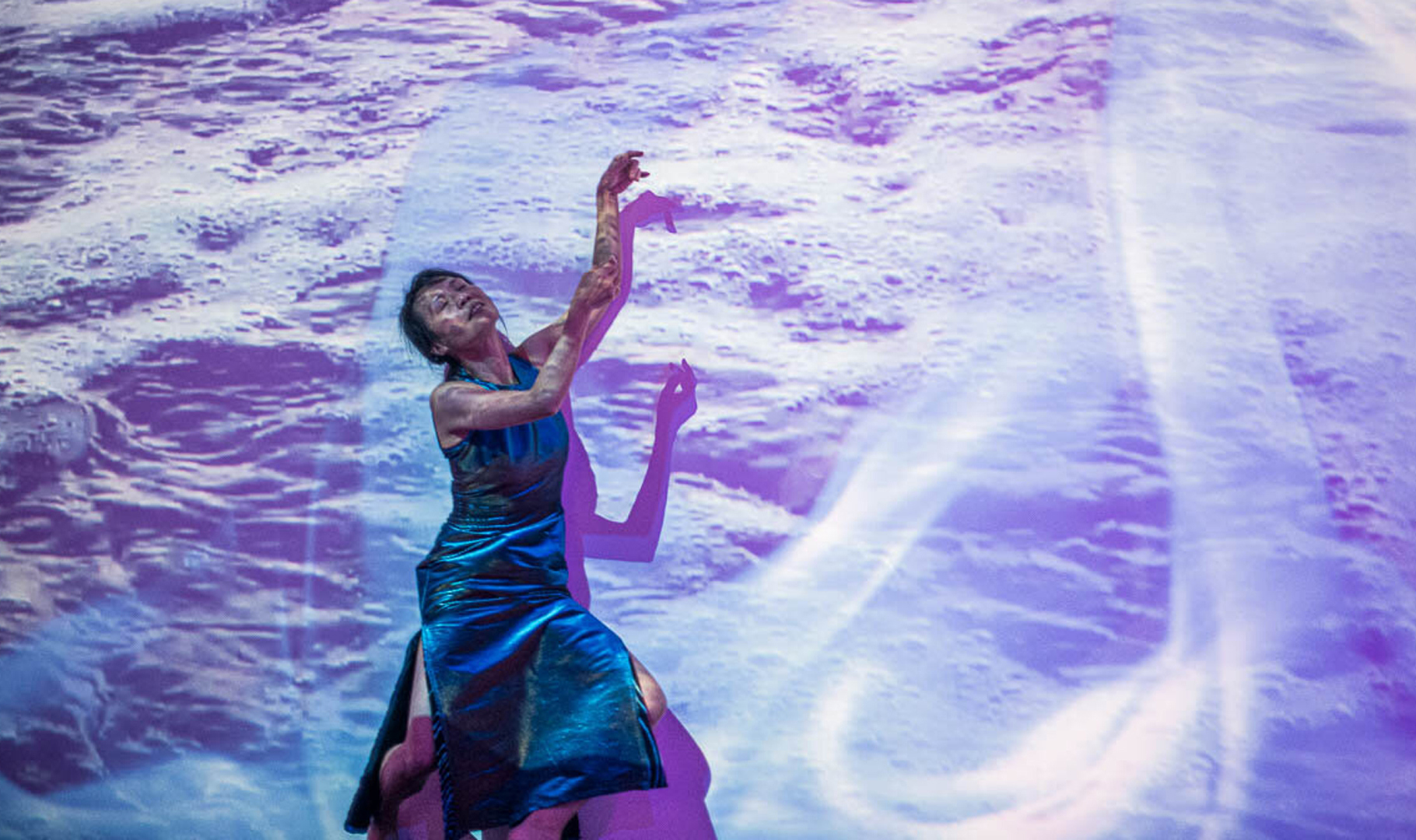 What is performance art?
Artists have been making performances as an art form throughout the 20th century, but it was only since the 1970s that the term 'performance art' has been widely circulated. Referring to art works that are presented 'live', artists have often used this genre to draw on various traditions of theatre, music, and storytelling to make statements about art and about the world. For artists working today, there is a broad and diverse legacy of performance practices to develop new ideas and ways of working. For the artists of 'Dance to the Music of Our Time', performance overlaps and combines with other art forms such as painting, sculpture, textile design and film making, to explore how the moving body might influence our understanding of other materials, of the way we communicate with one another, and how we relate to historic stories. This is an exciting opportunity to be able to present this important aspect of contemporary art within the iconic spaces of the National Gallery.
How similar or dissimilar is the process of the artist today and how Poussin approached his work?
When you visit 'Poussin and the Dance' you will encounter a section in the exhibition that explores how Poussin studied antique statues when he visited Rome. He is known to have made bas-relief versions in clay of figures in paintings that he admired to fully understand the volume and form of the body. While this way of working was quite innovative for Poussin, as it helped him to create and translate the complexities of his figurative group compositions, we can make an interesting connection to the way Florence Peake uses different media in her performances today, to express how movements of the body can be captured and translated into another medium, like painting or clay sculpture. For the performance at the National Gallery, titled 'Factual Actual', Peake has made several large-scale figurative paintings, that were made in collaboration with dancers moving over the canvas. These canvases will be suspended from the ceiling so that the bodies of dancers can interact with them, at times concealing and revealing various parts of the body, directly connecting the figures across both two and three dimensions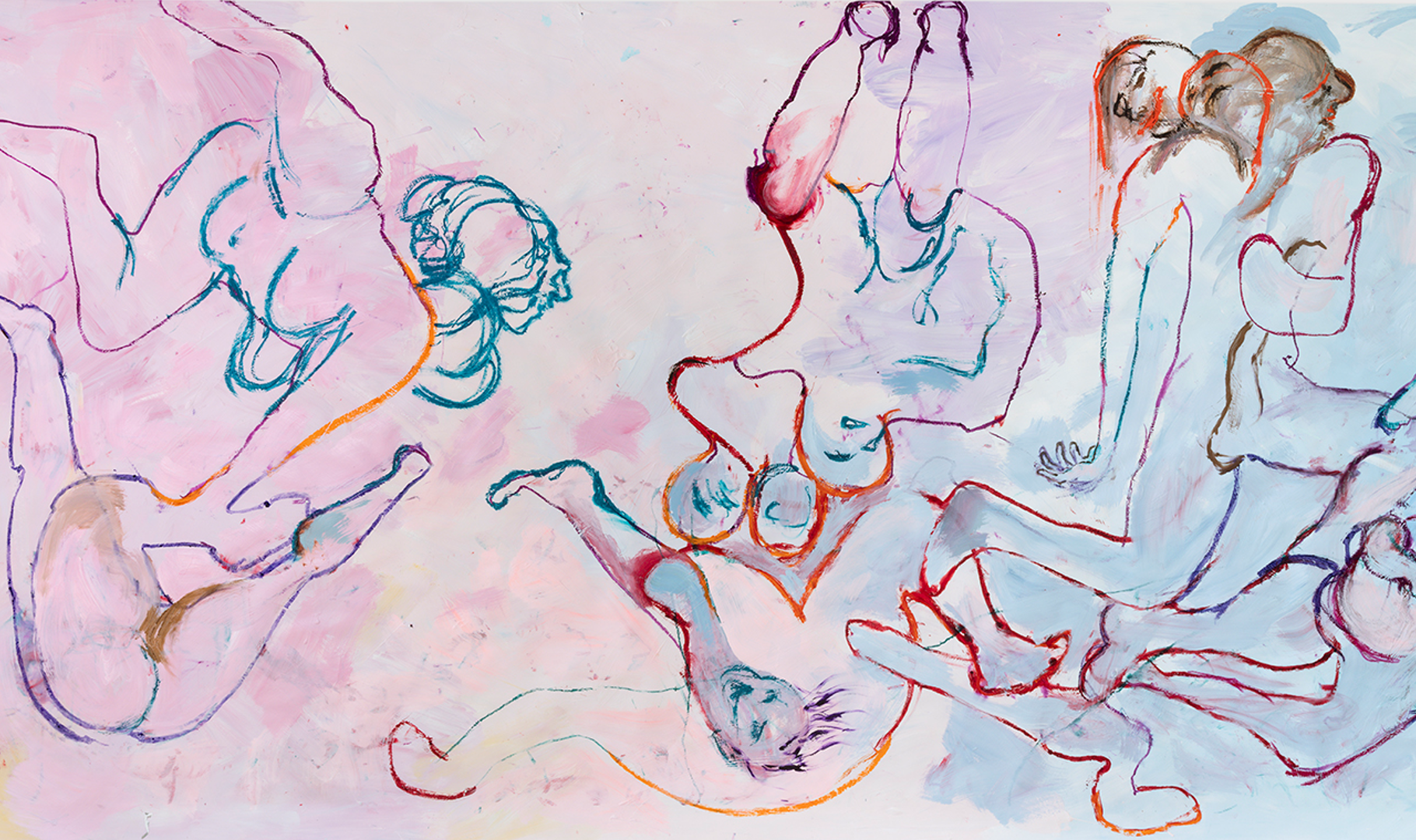 What can we learn today from mythical storytelling?
In the 1630s, Poussin was commissioned by Cardinal Richelieu to produce paintings based on Greek and Roman mythological subjects. These 'bacchanals', as the paintings (including our 'Triumph of Pan') came to be known, depicted moments of great revelry with groups mid-celebration to pagan deities, that also made imaginative references to classical sculptures and Renaissance paintings. Poussin was certainly creative in his interpretations of the themes to both flatter and entertain his highly cultured and knowledgeable patron, who also collected examples of these classical sculptures. This idea of re-interpreting historic mythologies for a new audience and society is certainly something we can see in the way many contemporary artists work today.
Zadie Xa and Benito Mayor Vallejo have been collaborating since 2006, and work together to make elaborate costumes, masks and painted installations, which are then worn and inhabited by dancers trained in a traditional and didactic form of Korean dance. Their projects are often based on folk tales and mythologies from Korea that reflect on our world today. For their performance at the National Gallery titled 'Scorpion', they will focus on the character of the trickster in different mythological traditions and how this figure might help us think about global and environmental threats in our current society – what are the alternate ways we might be able to survive the dangers we face in our world?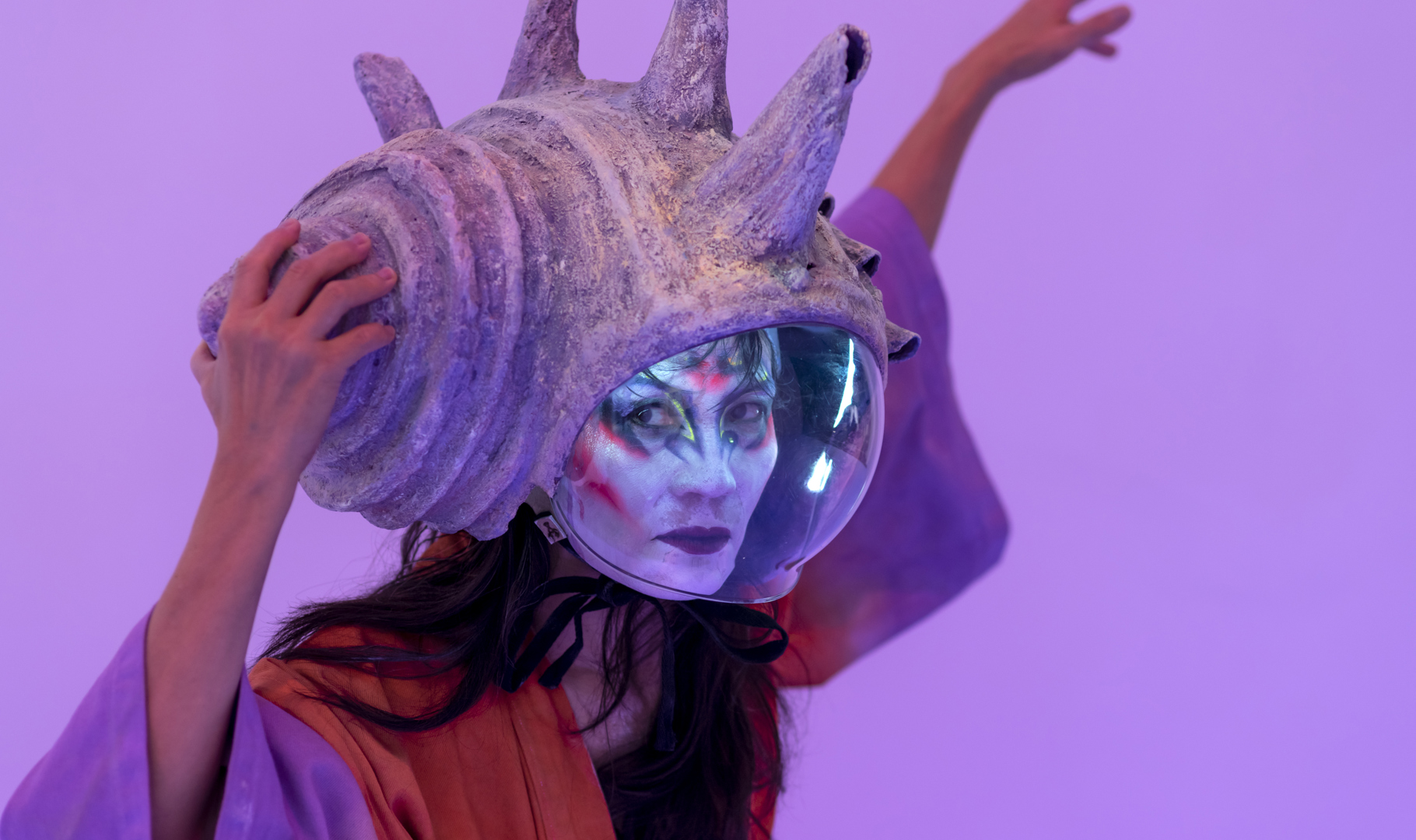 How do these great myths relate to everyday life?
Throughout Poussin's career, he was commissioned to make great narrative paintings based on Biblical stories, Greco-Roman myths and classical literature often combining Christian and pagan themes to great success. These stories, based on fantasy, are prime material for artists to create their own interpretations in even more imaginative and wondrous ways. In Hetain Patel's films and performances, he often takes everyday domestic moments and elevates them into grand cinematic and fantastical events. Often based on stories from his own biography, Patel's artworks combine elements from Hollywood superhero or Kung Fu cinema, sign language, contemporary dance, with costume and music from various cultures around the world to make a comment on who is seen and represented in popular culture. For his performance in the National Gallery, titled 'Baa's Gold 10', performers from different backgrounds will repeat a story about Patel's grandmother, becoming more elaborate and heroic on each repetition, emulating much of the high fantasy we see in Poussin's paintings in live action.