Paintings previously owned by Pietro Vallati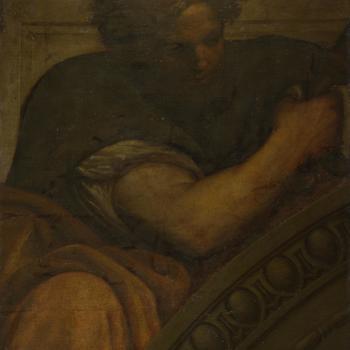 This picture is a fragment of a larger painting for the spandrel of an arch (the triangular area beside the arch). There would have been another figure in a complementary pose on the other side of the arch. The painting consists of five separate pieces of canvas, which were probably originally gl...
Not on display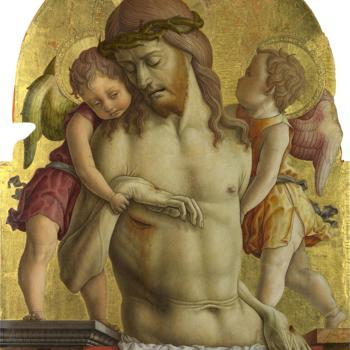 This arched panel was originally the top of a polyptych (a multi-panelled altarpiece) which Crivelli painted for the Franciscan church at Montefiore dell'Aso near Fermo in the Italian Marches.Two sad, child-like angels hold up Christ's lifeless body, one nestling his head sorrowfully against Jesu...