P. & D. Colnaghi & Co. Ltd.
Paintings previously owned by P. & D. Colnaghi & Co. Ltd.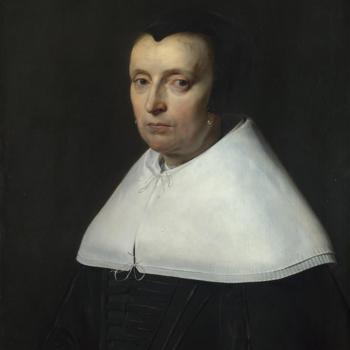 A woman shown in three-quarter length turns her head slightly, meeting our gaze with a stern expression. She is wearing a black peaked cap, a black dress and flat white collar that extends below her shoulders. Her restrained clothes and the dark background give this portrait a formal and rather...
Not on display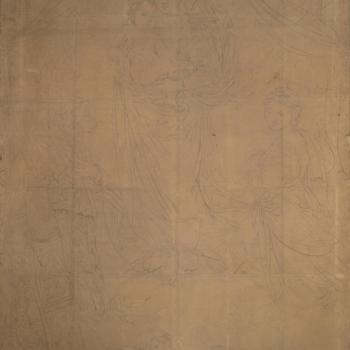 Jakob Schlesinger (1792–1855) made this tracing in 1822 of the Sistine Madonna by the Italian Renaissance artist Raphael (1483–1520). Drawn in pencil, it is formed of 24 pieces of paper pasted together and mounted on a canvas the same size as the painting. Schlesinger was a painter and picture re...
Not on display