Paintings previously owned by Henry Gally Knight
A cardinal sits in a red velvet chair decorated with gold braid. One of his hands lies on the arm rest, the other holds his cardinal's biretta (hat) on his knee. Behind him is a bookcase, the shelves of which are lined with very large leather-bound volumes.The sitter is identified by the inscript...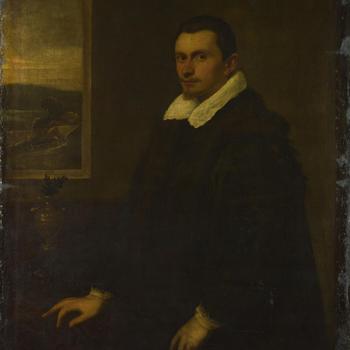 A dark-haired young man turns to look at us sidelong. Who is he? Tantalising clues have been included in the painting.He wears two red-stoned rings on the little finger of his left hand, and may be holding a folded glove, which is sometimes the symbol of a love pledge. A coat of arms was once pai...
Not on display