Van Gogh was living with the artist Paul Gauguin when he started painting his chair, in December 1888. The pair had intended to send up an artists' commune together at the Yellow House in Arles, France.
After buying some simple furniture to furnish the house ready for Gauguin's arrival, Van Gogh had the idea of creating a pair of paintings, each of an empty chair reflecting the character of its owner. The result was this painting and its companion picture, Gauguin's Chair, now in the Van Gogh Museum, Amsterdam. 
Van Gogh may have got the idea from a tribute to the novelist Charles Dickens, published in the Victorian magazine 'The Graphic' in 1870, in which the artist Luke Fildes depicted the recently deceased novelist's desk chair, pulled back, but empty. Van Gogh's two paintings, however, are reflective of the artists' contrasting characters.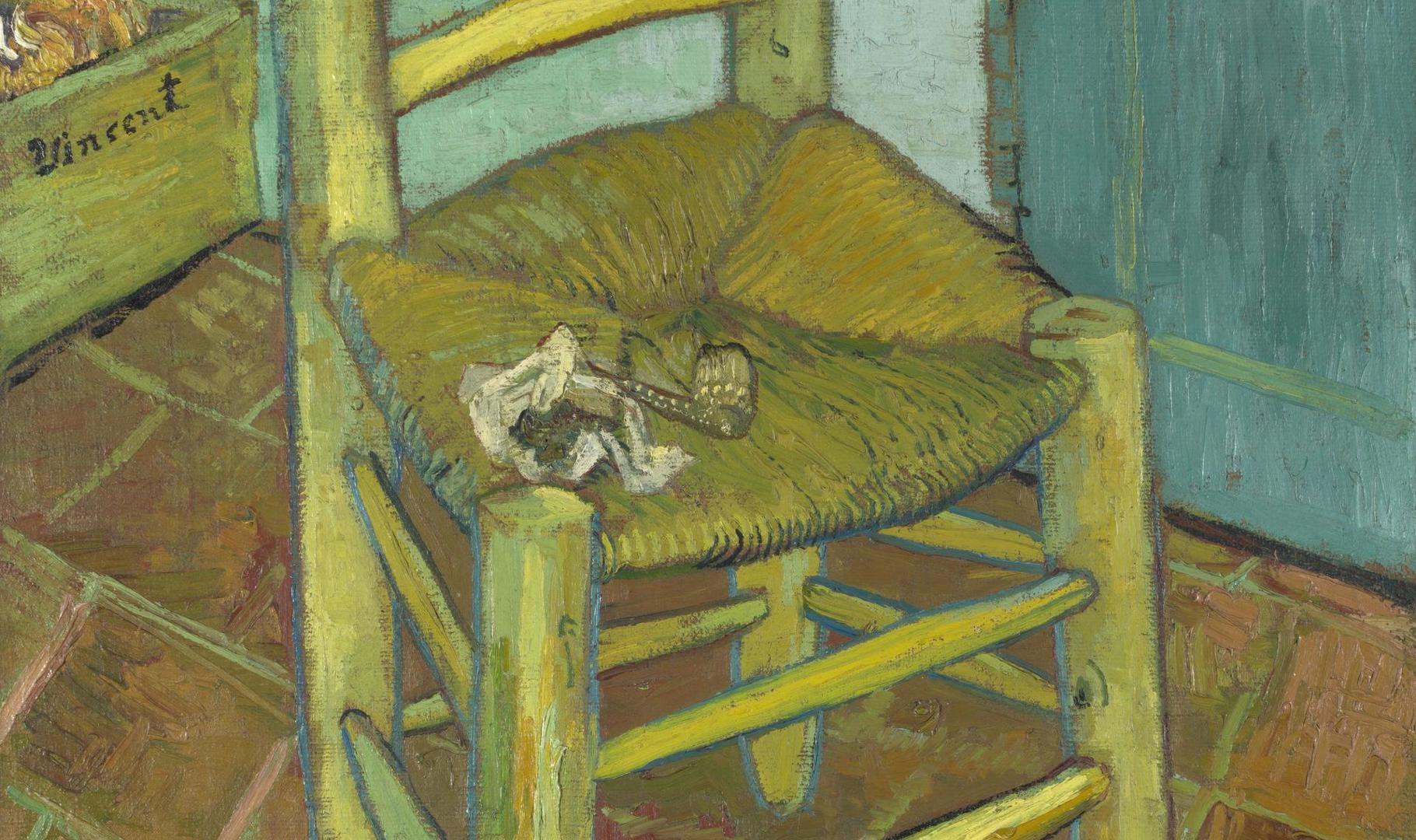 Van Gogh's is a modest and simply handcrafted chair with a rush seat. Its rustic style suggests a straightforward peasant with simple values. The yellow tones of the wooden chair, lit by sunlight, remind us of Van Gogh's love of yellow, and even, perhaps, of his hair colour and complexion.
On his chair we see a pipe and tobacco pouch; a nod to the Dutch tradition of still life and genre paintings in which the ephemerality of smoke reminds us of the fragility of life. Smoking was a favourite pastime of Van Gogh's, and it might also suggest his thoughtful personality. The significance of the signed box at the back, filled with what looks like sprouting onions or garlic remains a mystery.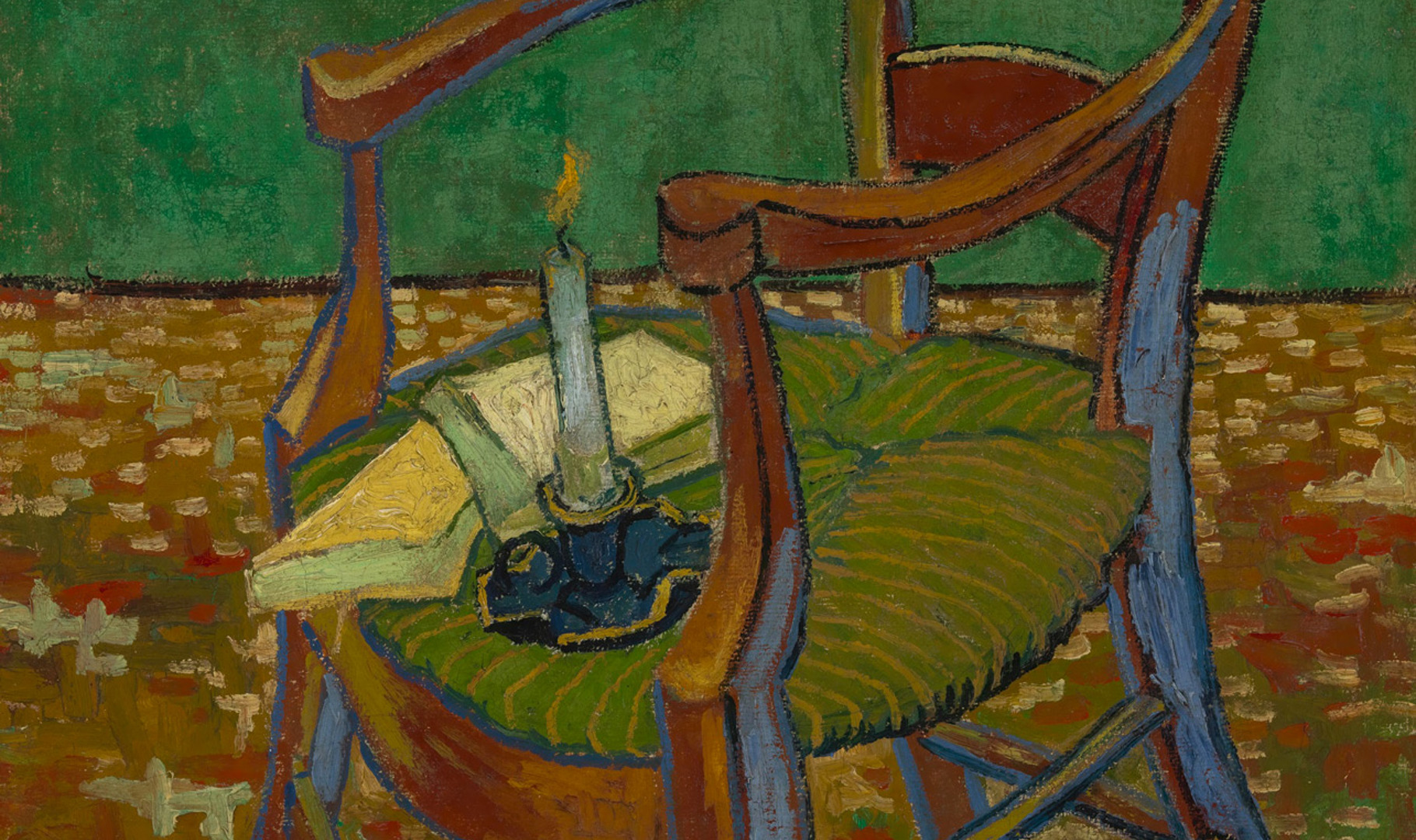 In contrast, Gauguin's Chair depicts a more sophisticated, elegantly carved and polished chair of a darker reddish-brown wood, such as walnut. It might suggest how Van Gogh saw Gauguin as more exotic, self-assured and ambitious than himself, as well as reflecting Gauguin's darker skin and hair. The contrast between the two paintings is especially marked by their daytime and night-time settings – as if Van Gogh is suggesting that they are 'as different as night and day'.
The contrast between the personalities came to an eventual head. Gauguin left the Yellow House in anger around Christmas 1888, and Van Gogh suffered a breakdown. He did, however, return to this painting, reworking it in January 1889.
Discover how contemporary artist Sean Scully was inspired by Van Gogh's Chair
Sea Star: Sean Scully at the National Gallery